Leading by Example with Employee Crowdsourcing
Leading by Example with Employee Crowdsourcing
As a global leader in management training, consulting, and coaching with more than 40 years of exceptional results for some of the world's largest organizations, The Ken Blanchard Companies® knows a thing or two about continuous improvement. Its mission is simple but powerful: to unleash the potential and power in people and organizations for the greater good.
Dr. Ken Blanchard, coauthor of the best-selling 1982 book The One Minute Manager and one of the most sought-after business consultants of all time, founded The Ken Blanchard Companies along with his wife, Margie Blanchard, with the aim of "turning every leader into a servant leader." Ken's son Scott Blanchard — a renowned consultant in his own right — now serves as president, and is constantly trying to find innovative ways to elevate the employee experience.
Partnering with Perceptyx
In January 2020, Blanchard went looking for a listening partner with a product that would enable it to gather feedback about leadership performance. The company found a unique solution, Dialogue from Perceptyx, that incorporated crowdsourcing and voting. Dialogue invites employees to share authentic feedback through an open, transparent interface, then empowers participants to co-define the best ideas and actions by voting on their colleagues' responses anonymously. The result is a more inclusive culture where every employee voice can be heard, from individual contributors all the way to the C-suite.
"Initially, Scott Blanchard was just using Dialogue to gather feedback about his presidency through the crowdsourcing platform," said Carey Nash, Blanchard's Corporate Communications Specialist. "However, after the pandemic began, we started using it to investigate the pluses and minuses of working remotely."
These initial uses of Dialogue provided valuable information. "Scott Blanchard was an enthusiastic adopter. He wanted people to have the opportunity to share their thoughts in a confidential environment. It's a great platform for people who are shy because they can say, 'Yeah, I like that comment that was just posted…I wouldn't have thought of it like that, but I definitely like it.' And we can start to see trends emerge."
These trends, Nash explained, were helpful when Blanchard was onboarding their new CHRO Kristin Brookins Costello in early 2020. "It was a quick way for her to learn about our colleagues and what their concerns were. She received an overview of where their challenges in the workplace were because we could ask focused questions and quickly get good answers."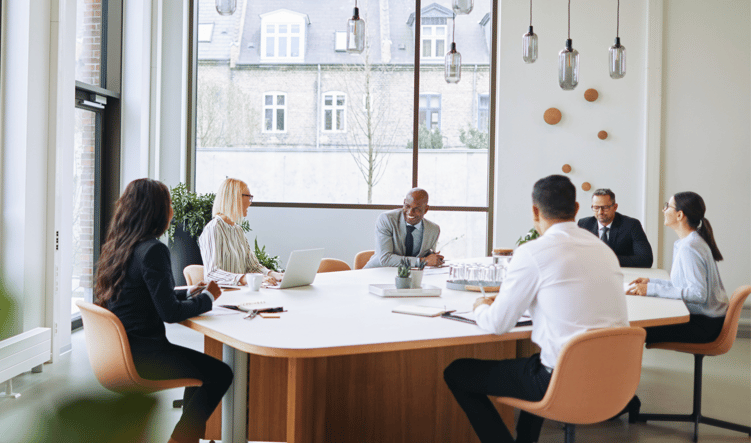 Leading Through Change
Perceptyx helped Blanchard recognize a number of trends to which the consulting company could direct its own expertise. For example, it uncovered that many employees were not comfortable receiving feedback and lacked training in terms of providing feedback across departments.
"This was good to know because we could immediately roll out our own programming on Conversational Capacity and Building Trust across all departments," said Nash. "This solved two of the problems. People were given training that helped them improve their communication skills while also developing stronger, more trusting relationships with the people to whom they were providing constructive feedback or redirection. Because Blanchard has so many in-house learning materials, we can take the insights from Perceptyx and our employee voice process and then provide the appropriate solution."
Blanchard also discovered that employees had concerns that went beyond the immediate subject of the employee voice process. "In November 2021, we did an employee voice process built around one of our critical metrics, which is procedural fairness — do all rules apply to all people all the time the same way? We asked all these questions about procedural fairness, yet the number one upvoted comment on Dialogue was, 'We're burnt out and need more time off.' When I took this to the CHRO, she understood that this had nothing to do with procedural fairness."
Instead, Blanchard realized their employees needed more time to unplug, which led to the addition of four wellness days to the calendar in 2022. These were the equivalent of holidays, during which the entire company was closed. Wellness days helped re-energize the workforce, showed no loss of productivity, and demonstrated a considerable uptick in employee goodwill. These wellness days were so appreciated that, going into 2023, Blanchard aligned certain holidays globally to create eight all-company closure days. For example, Canada and the United Kingdom have a Good Friday national holiday but the U.S. does not, so in 2023 the U.S. office will close that day for a wellness day.
"One of highest rated employee metrics concerns meaningful work, which means our people are putting their whole selves into the great work they do — but this work can be exhausting, and even the most enthusiastic employees need a break," said Nash. "Our people now feel like they have true ownership of these wellness days, and we have campaigns in which people send us pictures of what they do on their wellness day and we share them on our social media feeds." Interestingly, many of our colleagues hang out with their friends from work on those days."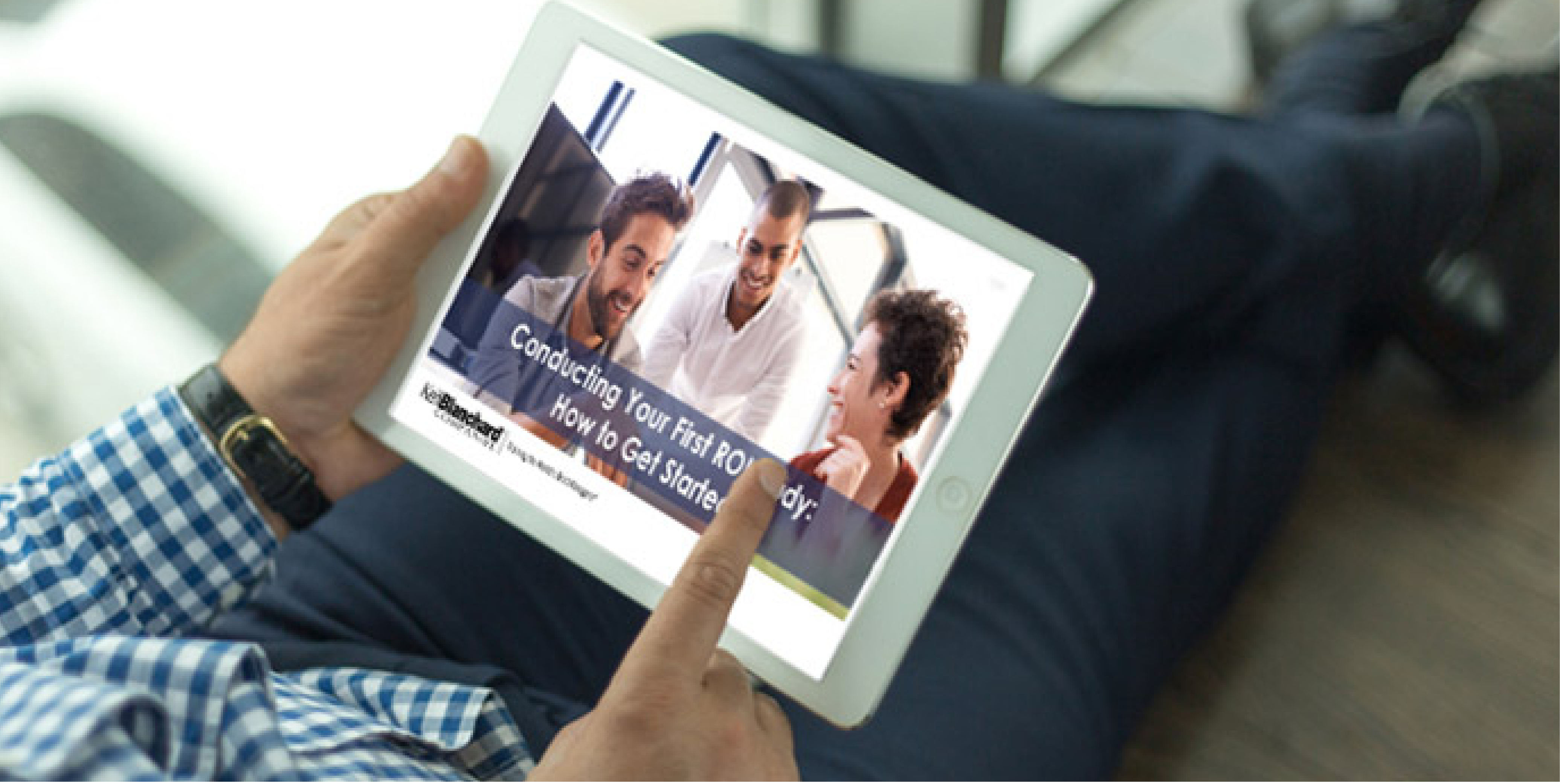 Data-Driven Insights Deliver Measurably Superior Outcomes
In addition to spotlighting and then resolving employee concerns, Perceptyx also helped Blanchard drive significant improvements in employee engagement between 2021 and 2022.
"Our employee voice process ties back to our employee work passion assessments, which measure 12 engagement factors along with five intentions, such as 'intent to remain' and 'intent to endorse,'" said Nash.
Between 2021 and 2022, Perceptyx captured a significant improvement in engagement at Blanchard across multiple categories. For example, in 2021, the statement "I feel comfortable providing feedback to members of my team" — a critical challenge discovered through the use of crowdsourcing — stood at 75% positive. By 2022, with Blanchard's interventions related to giving feedback in place, that figure had increased 82%. "I receive coaching and feedback from my manager on a regular basis" rose from 69% to 75%, "I receive appropriate feedback on my job performance to know how well I am doing" went from 71% to 83%, and "The feedback I receive allows me to make improvements in my job" increased from 75% to 81%. This improvement speaks both to the value of Perceptyx's ability to pinpoint problems, as well as the effectiveness of Blanchard's leadership training at resolving them.
"My work energizes me," a statement tied to the challenge for which wellness days were a response, grew from 72% to 79%. "I am enthusiastic about working here" rose from 78% to a staggering 94%. Most importantly, the overall positive rating for Blanchard went from 73% to 82%, a significant improvement at a company that already had a strong workplace culture in place and experienced very little turnover.
"We took concrete steps to make this improvement happen," said Nash. "We offered the training related to communication and building trust and implemented quarterly check-ins with managers. We offered quite a few extra forms of business consulting internally, including coaching, based on feedback we were receiving."
The reason for doing all this in an organization already known for high engagement metrics relative to the industry, Nash said, came down to "wanting to practice what we preach." What Perceptyx has helped Blanchard do is "get to the heart of what our people want, so we can turn around and say, 'We hear you, and we can give it to you.'"

Internal Growth
A future opportunity for the Blanchard team involves emphasizing internal career progression, a key factor of the employee experience that recent Perceptyx research has shown is more important for long-term retention than compensation.
"Our next survey is going to be about growth and development, but this year we're already seeing a 7% increase in internal promotion from within roles, with some of the promotions made to roles that didn't exist previously," said Nash.
This is essential to Blanchard's continued steady growth. "We want people to grow with us — we want them to contribute to our culture over the long term," said Nash.
"Scott Blanchard has established an organizational 'value of forthrightness,'" Nash said. "Scott will say the unspoken thing at the dinner table because he wants it addressed and then resolved. Perceptyx provides a platform that allows us to work dynamically at that speed and scale. You don't sit on your hands while your people nurse bad feelings about issues we have the ability to easily resolve."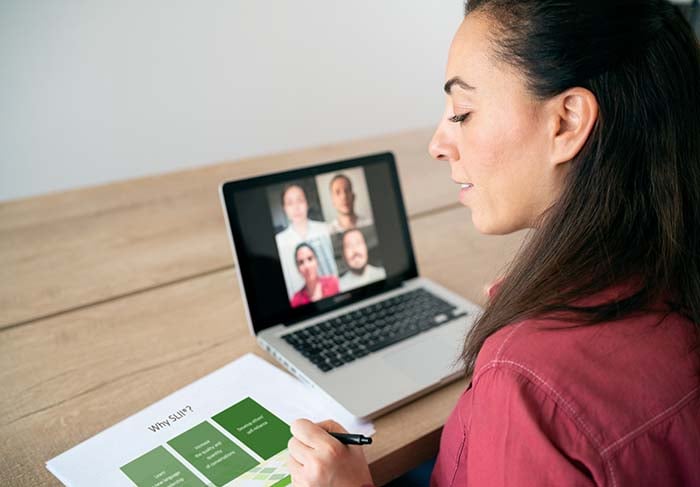 About The Ken Blanchard Companies
Founded: 1979
Industry: Business Consulting & Services
Employees: 300+
Corporate Headquarters: Escondido, California
Website: www.kenblanchard.com
---
Customer Success Snapshot
The Challenge:
Identify a method to quickly assess employee sentiment on organizational

topics including leadership performance, remote work, and well-being

Deliver a process for detailed year-over-year tracking of 12 employee engagement measures




The Solution:
Perceptyx's Dialogue product enabled Blanchard to rapidly identify the most pressing employee concerns — burnout and fatigue, training and coaching related to giving and receiving feedback, and career development — and track significant improvements



The Outcomes:
With the addition of dedicated wellness days to the company calendar, Blanchard saw responses to the statement, "My work energizes me" increase from 72% to 79%, and "I am enthusiastic about working here" rose from 78% to 94%

In response to employee concerns about performance feedback, additional training and coaching actions led to major improvements: "I receive coaching and feedback from my manager on a regular basis" rose from 69% to 75%, "I receive appropriate feedback on my job performance to know how well I am doing" went from 71% to 83%, and "The feedback I receive allows me to make improvements in my job" increased from 75% to 81%

The overall positive rating went from 73% to 82%