Leadership Team
Perceptyx, Inc. is a unique company and requires the same in its leadership team. Each member draws upon unique and vital skills in a separate area of experience and specific expertise. It is this "symphony of skills" that has taken Perceptyx from just a great idea into a great company.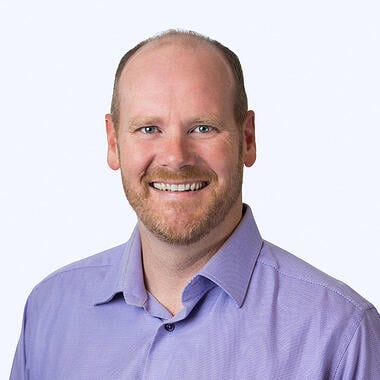 John Borland
Chief Executive Officer & Co-Founder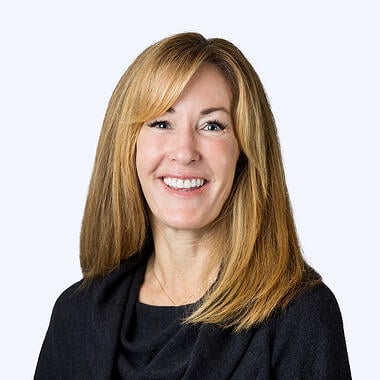 Dani Wanderer
Chief Marketing Officer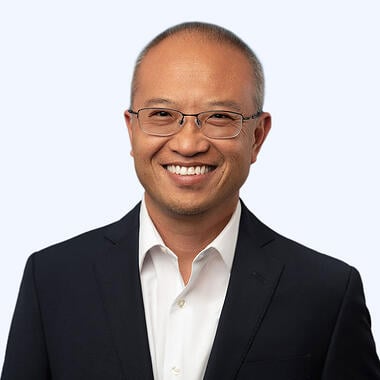 Jon Nguyen
Chief Financial Officer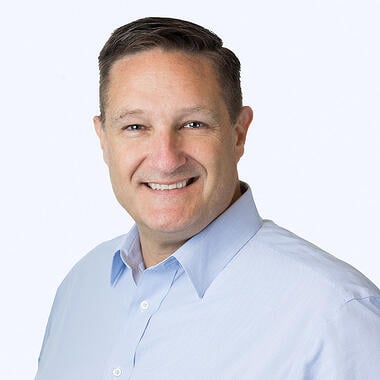 Jason Hahn
Chief Revenue Officer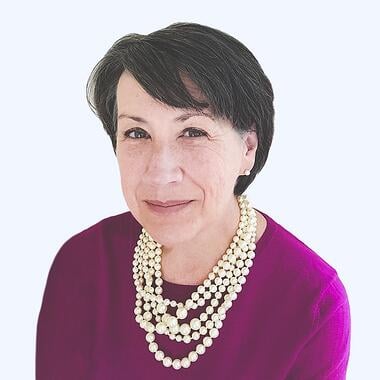 Sarah Johnson, PhD
VP, Enterprise Surveys and Analytics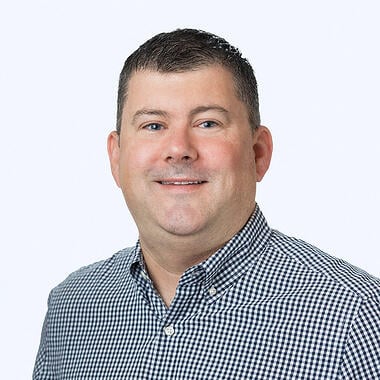 Brian Kaminski
Chief Customer Officer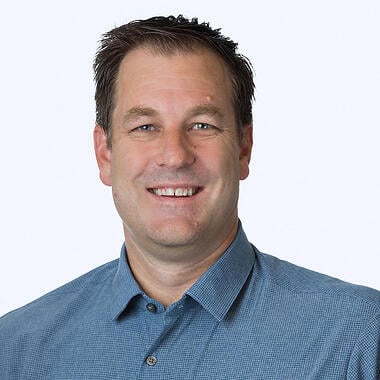 Jim Duncan
SVP, Operations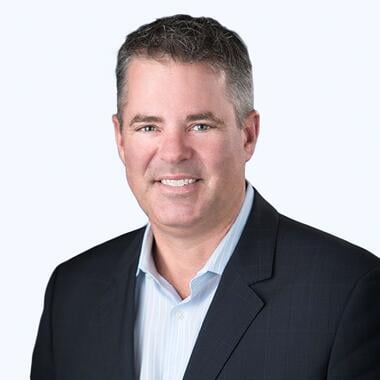 Chad Tonniges
SVP, Business Development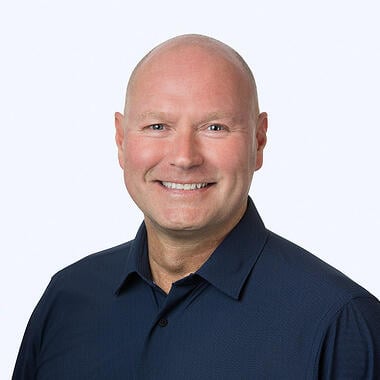 Mark Gonzales
SVP, Professional Services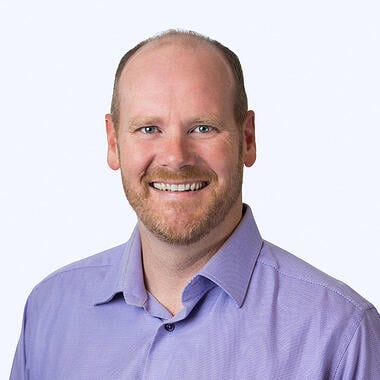 John Borland
Chief Executive Officer & Co-Founder
John Borland is Chief Executive Officer of Perceptyx, where he leads company strategy and daily business operations. In this role, John is the steward of Perceptyx's mission to be trusted by the world's leading organizations, helping them leverage their people and business data to create positive employee experiences and greater organizational success.

Since co-founding Perceptyx in 2003, John has worked in nearly every area of the company's business. Creating an environment where people can thrive has been one of John's primary goals in building Perceptyx. He is both the company's historian and visionary, lending a unique hands-on "operator perspective" that emphasizes the importance of innovation, collaboration, and culture across the business. Before being named CEO in 2017, John served as Perceptyx's Chief Operating Officer. His successful track record in driving significant business growth and product investment helped Perceptyx become the acknowledged industry leader in delivering people analytics at enterprise scale.

John is deeply passionate about the relationship between employees feeling empowered to share their voice and knowing they've been heard, and the impact on advancing successful world-class organizations. He is proud of the role Perceptyx plays in helping great companies, including ABInBev, Ascension Healthcare, Citi, FedEx, Hitachi, and more than 625 other organizations across the globe achieve greater success by providing a better employee experience.

A native Californian, John and his wife have been married for 23 years and have five children. In his free time, John enjoys relaxing on the water with family and friends or building something new in his workshop. He holds a bachelor's degree in business administration and management from California Polytechnic State University.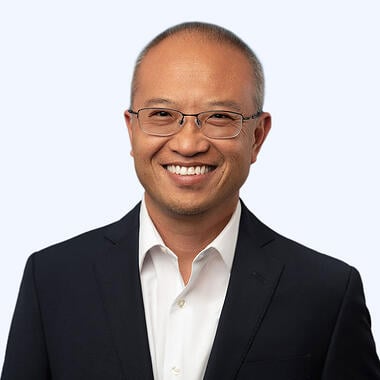 Jon Nguyen
Chief Financial Officer
As the Chief Financial Officer for Perceptyx, Inc, Jon is accountable for the daily operations of the company. Jon oversees performance measures for the delivery team, and plays an active role in setting the tone and direction of the business. Jon dedicates a significant portion of his time towards paving the way for future system enhancements to meet emerging client needs.
Jon is instrumental in fostering employee alignment throughout the business, allocating resources to meet strategic goals, improving efficiency and maximizing quality. Jon brings deep technical know-how regarding the system, which is coupled alongside strong leadership skills. Combined with his academic background in Business Management, Jon provides a constant source of thought leadership.
The sheer number of clients that Jon has worked with means that he brings a unique perspective on the industry. For example, Jon has partnered with companies such as: Proctor & Gamble, Johnson & Johnson, Dell, NBCUniversal, Microsoft, and many more.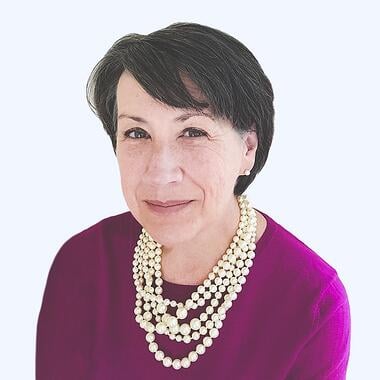 Sarah Johnson, PhD
VP, Enterprise Surveys and Analytics
Sarah reveals that she never wanted to run a company, but did aspire to be a "strategic influencer" - the person behind the CEO to answer "What advice do you have to help me make this decision?"
And that is just what Sarah does.
Dr. Sarah Johnson, Vice President of Enterprise Surveys and Analytics at Perceptyx, Inc., has more than two decades of experience in her field. She specializes in employee engagement, organizational development and effectiveness and survey data analysis – advising senior leaders at Fortune 500 firms around the world.
Sarah witnesses executives struggling across industries with such common challenges as leading a global company through transformational change, leading successfully in turbulent times, and driving employee engagement and retention among high-potential employees. Sarah says she is most often asked by clients how to leverage employee engagement to drive organization strategy. Her clients rely on her to capture the attention of senior leadership in a way that "makes the light bulb go off in their heads" when discussing employee engagement and alignment.
Sarah says she believes that companies need people who are not just book smart, but "maze bright" – people who can adapt to different cultures and continually changing circumstances. As she puts it, those people who can "read the signs and figure out where to go from here."
Sarah, an industrial/organizational psychologist, began her career by happenstance: she initially wanted to become a clinical psychologist. One day Sarah's father, a metallurgist and head of research laboratory, described how a group of consulting psychologists helped his leadership team make hiring and executive succession decisions based on background gathered from leadership assessments. "My father helped me see how psychology could be used in a corporate setting, which led me into the field of organizational psychology" she says.
Sarah works with clients around the world, from as far north as Denmark to as far south as Brazil. She enjoys the travel global consulting entails, experiencing different cultures and getting out of her comfort zone, which she attributes to the fearlessness and abilities she acquired as a child growing up near the city of Chicago, which she explored every chance she had.
Sarah received a bachelor's degree in psychology from Purdue University, and holds a Master of Arts degree and PhD in industrial organizational psychology from The Ohio State University. Prior to joining Perceptyx Sarah was a Global Practice Leader at CEB. Prior to CEB, she led the global organizational survey program at IBM, and held a number of HR positions at IBM that gave her experience in Employee Relations, Compensation, and Resource Planning. Sarah began her professional career at Procter & Gamble.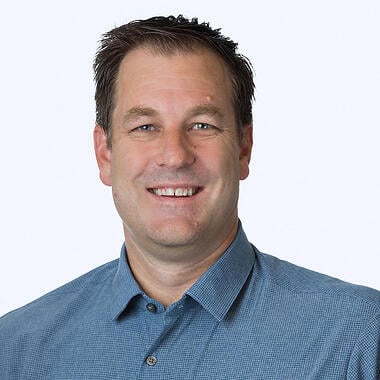 Jim Duncan
SVP, Operations
Jim Duncan serves as SVP of Operations at Perceptyx. His attention to detail, customer service focus, and his desire for those around him to succeed have helped guide his path to Perceptyx.
Jim has a background in system administration, storage area networks, virtual storage content systems, and derivative trading strategies.
Working in data centers with customers like AirTouch Cellular, Cox Communications, & Sun Microsystems, Jim quickly developed an ear for the customer's needs at the "root" level. Merging this background with his desire for customer satisfaction, he transitioned into project management. His unique blend of skill sets have proven to be a perfect match to fulfill our customer's needs.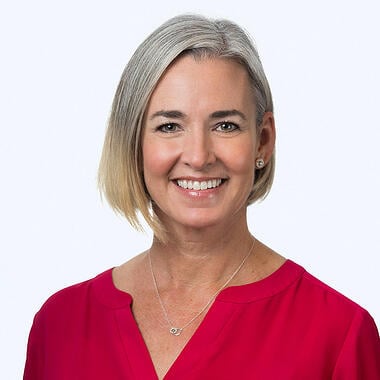 Beth Alix
VP of People
Beth Alix serves as our VP of People where she partners with leaders and employees to align our business and our greatest asset, our people. Enhancing our unique culture throughout our ever-growing organization is one of Beth's top priorities.
Beth's passion for people began early on in her life. Her career started in education where she worked with deaf and developmentally disabled children in the classroom as an instructional aide and interpreter. Later she mentored deaf and developmentally disabled high school students with vocational training. It was through this work with a variety of organizations and people that Beth discovered her passion for Human Resources. Over the past 18 years, Beth has worked in Human Resources in various industries but primarily in Real Estate and as a Consultant. Beth's ability to build strong relationships, collaborate, and find solutions are just some of the things she loves about her role.
Beth lives in Southern California with her husband and two daughters and enjoys being outside, and spending time with her family and friends.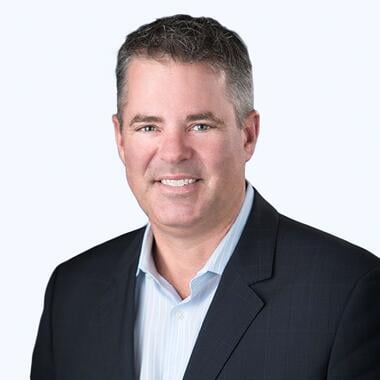 Chad Tonniges
SVP, Business Development
With 23 years of experience focused exclusively on employee engagement, I am passionate about helping clients listen to their employees, remove barriers to performance, and improve business performance. When we do a good job, our clients' employees can love what they do and see a positive future. And when an employee is engaged, the world just spins better.
At Perceptyx, I lead a team of relationship managers that works not only to attract new clients, but one that continues to build strong partnerships with existing clients year after year. Every single team member – whether from my team in Sales or from Professional Services or Operations – is committed to helping our clients find pathways to improved, sustainable engagement.
We offer our clients powerful technology, real-time analytics, and expert consulting. No other employee survey platform can claim to deliver such specific and actionable results so quickly – and the proof is in an industry-leading client retention rate that has held steady at 96% for more than 15 years.
Employee feedback has the potential to fuel powerful business insights. Contact me to discuss how you can create a work environment where managers can sit down with their team and say "We listen, we care, and we're going to work together to make this a better place to work."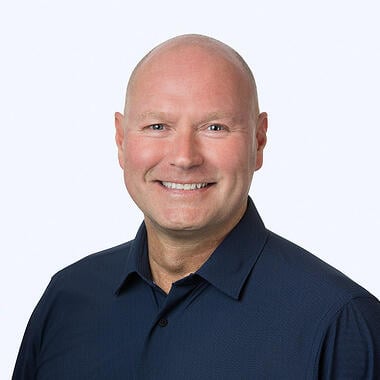 Mark Gonzales
SVP, Professional Services
Mark Gonzales is a seasoned professional with a broad background and rich resume. Enjoying success in both Sales and Human Resources global roles throughout his career, he brings energy, humor and real world perspectives to workshop participants and clients. His approachable style and subject matter expertise enhance the experience for learners across a range of topics.
Previously, Mark was Director, Global Diversity and Inclusion at The Hershey Company, where he built a 20-year relationship. Mark led Hershey's integrated Diversity, Inclusion and Employee Engagement practice and the delivery of a related enterprise talent strategy. Mark was also responsible for the Hershey One Voice employee surveys where he delivered all of the executive results for the survey. Mark excelled in this role and eventually began providing his very high level of excellence to other Perceptyx clients. He has delivered consulting, training and learning initiatives in North America, Europe, Asia and the Middle East.
Early in his career, Mark focused on building businesses, teams and satisfying customer needs in numerous customer and team leadership roles in multiple markets across the U.S. After Mark joined The Hershey Company in 1994 as a Sales Representative in Hershey's North American retail sales organization, he held a variety of global positions in both the Sales and Human Resources functions.
Mark now works with individuals and organizations to enhance engagement, performance, communication and effectiveness in the workplace. He is certified in multiple performance coaching, team performance, negotiation, diversity and facilitation curriculums and has mastery of the Perceptyx platform at an expert level.
Mark volunteers his time at AIDS Services Foundation of Orange County, where he serves on the Board of Directors and acts as Chair of the Human Resources and Governance Committees. He is also active in several professional organizations including the SHRM, PIHRA and the Network of Executive Women.
Mark holds a bachelor's degree in Organizational Communication Management from the University of Portland in Portland, Oregon and is pursuing a master's degree in Organizational Performance and Workplace Learning from Boise State University.