Manager Effectiveness
Empower Managers with Coaching and Feedback
Leaders impact an organization's performance, ability to recruit and retain top talent, and the employee experience overall. To build strong leaders, organizations need to evaluate managers through the lens of their people, and then help them understand how to build trust with their people, encourage engagement, and promote well-being.
"In today's always-on workplace and highly competitive labor market, managers and leaders need advice and support in the flow of work. Cultivate delivers this with impact."
Support every manager
Cultivate by Perceptyx is a hyper-personalized, privacy protected, and scalable manager effectiveness solution to nurture managers into leaders and drive performance and profitability. Cultivate 360 Feedback helps managers assess their effectiveness in relation to your organization's leadership competency model, while Cultivate Intelligent Coaching provides always-on, AI-powered coaching in the flow of work, grounded in observed behaviors and identified blind spots.

Augment human coaching
Cultivate extends coaching beyond executives and high performers to drive learning for all managers–at a fraction of the cost–with AI-powered coaching. It makes human coaching more objective and measurable by integrating real time insights observed from within managers' daily flow of work, to deliver a hyper-personalized coaching experience for every manager, based on observed behaviors and identified growth areas.

Focus on what matters most
Provide managers with tailored feedback to accelerate their leadership potential. Cultivate 360 Feedback reports pinpoint strengths and skills to develop as actionable insights that help managers motivate and retain their people. Cultivate Intelligent Coaching provides managers personalized feedback in their flow of work, and delivers guidance from Harvard Business Publishing, LinkedIn Learning, and their own LMS to drive measurable behavior change.

"Learning is the linchpin–the most critical piece for developing skills, enabling growth, fostering future talent, and resolving the talent crisis of today."

"As a people leader myself, Cultivate gives me personal and objective feedback that I can't get from traditional forms of self-reporting."

"Working with Perceptyx allowed us to identify and develop a resource for leaders that makes a big difference. Once we spent time equipping leaders with the right skills, it started paying off."
Understanding Our Approach to Manager Effectiveness
Resources
Discover Cultivate to Increase Your Manager Effectiveness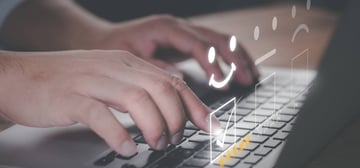 How AI-Powered Coaching Elevates Leaders and Transforms Organizations
Learn how Intelligent Coaching democratizes leadership development.
Read more

about 360 degree surveys
Employee Survey Questions About Management & Leadership: What To Measure
Learn how employee surveys can gauge employee perceptions about the effectiveness of your leaders and managers.
Read more

about employee survey questions
Perceptyx People Insights Platform
Transform listening signals into actions that matter
Getting started is easy
Advance from data to insights to focused action