Manager Effectiveness
Develop Strong Leaders Through
Employee Feedback
Leaders impact an organization's performance, ability to recruit and retain top talent, and the employee experience overall. To build strong leaders, organizations need to evaluate managers through the lens of their people, and then use this feedback to focus their development.
"Accurately measuring the performance of managers provides information to improve business outcomes and ensure everyone is aligned and empowered to achieve the company vision, mission, and goals."
Increase self-awareness
Cultivate by Perceptyx is a 360 feedback product designed to provide managers with a complete view of their strengths and areas for improvement. It invites input from sources most likely to experience the manager's skills and development needs. These include peers, direct managers, and direct reports. Managers can also nominate their own rater group and complete a self-evaluation for a balanced assessment.

Prioritize the right success factors
Our report gives managers tailored feedback to accelerate their leadership potential. It pinpoints strengths to amplify and uphold as a model for others. It also pinpoints skills to develop, and directs managers to relevant resources and best practices. Also, the reports show HR and learning and development teams what type of support to deliver and where. The report includes internal benchmarks to contextualize feedback in relation to a managers' environment or department.
Accelerate organizational health
Cultivate can align with your leadership competency model to pinpoint those managers who are most likely to thrive within your organization. We can also integrate data from other employee listening channels. This can connect factors like the onboarding experience with specific data about a manager's impact on their team's engagement over time. Also, inviting people to give and receive feedback on manager effectiveness demonstrates a company is committed to learning and growth, which both drive employee engagement.

"People have seen the fruits of sharing feedback. Now we're using it smarter and employees know it's definitely important—that we will listen and act. Perceptyx helps us do that. Without their tools and support, I don't know if we would be where we are right now."

"(Survey feedback) helps us be a better organization. If we have the data, there's a reason for it—it gives us a good starting point for informing and advising our leaders."

"Working with Perceptyx allowed us to identify and develop a resource for leaders that makes a big difference. Once we spent time equipping leaders with the right skills, it started paying off."
Understanding Our Approach to Manager Effectiveness
Resources
Discover Cultivate to Increase Your Manager Effectiveness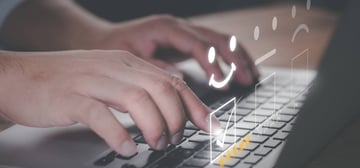 360 Degree Surveys: The Most Important Things To Know
Discover the advantages of a well-designed 360-degree survey and the best ways to use the data they generate.
Read more

about 360 degree surveys
Employee Survey Questions About Management & Leadership: What To Measure
Learn how employee surveys can gauge employee perceptions about the effectiveness of your leaders and managers.
Read more

about employee survey questions
Perceptyx People Insights Platform
Transform listening signals into actions that matter
Getting started is easy
Advance from data to insights to focused action