"Why is listening so important? Because it switches DE&I from a compliance program to one focused on performance and growth."
Looking at Your Employee Experience Through a DE&I Lens
DEIB Is Not Simply an HR Problem
The most impactful and successful DEIB initiatives originate from and are powered by business strategy, not HR programs. While DEIB training, resource groups, hiring practices, and other similar efforts do add value, to drive substantive change, DEIB must be seen and implemented as a top-down, pervasive strategy.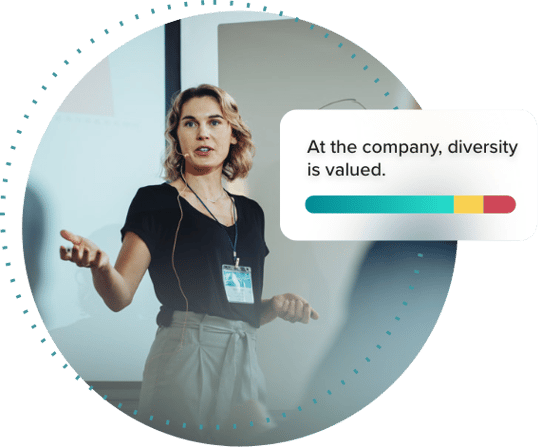 Bring DEIB Challenges & Opportunities Into Focus
The Perceptyx Listening Framework can help you understand what your organization is doing well when it comes to DEIB, where improvements are needed, and how individual employees view DEIB progress and its importance within your culture.

Let Listening Drive Action
Develop an action plan to create a more inclusive work experience by using the data gathered from employee surveys. Perceptyx helps analyze your data, identify strengths and weaknesses, and determine the best areas of focus. For employee listening programs to be successful, leaders must engage employees, share results quickly, and act on that feedback. This ensures employees are engaged, have an inclusive experience, and support your action plans.

"Our ManpowerGroup Annual People Survey runs smoothly every year because people are very committed to it and they really care a lot about it. We get insight into management, leadership, vision, values, ethics, DE&I — it's all gathered in MAPS and helps us improve overall employee engagement."

"For Carhartt, putting diversity and inclusion into practice involves building deep connections with each individual associate, celebrating their differences, and encouraging them to bring fresh ideas to the table."

"One of the things we've done is to pull out specific metrics so our leaders can monitor DE&I and resiliency on a regular basis. Without the Perceptyx tool, we wouldn't have that level of access to the DE&I metrics and the trust index."
Understanding Our Approach to Diversity, Equity,
Inclusion & Belonging
Resources
Discover the Latest DEIB Trends, Data & Best Practices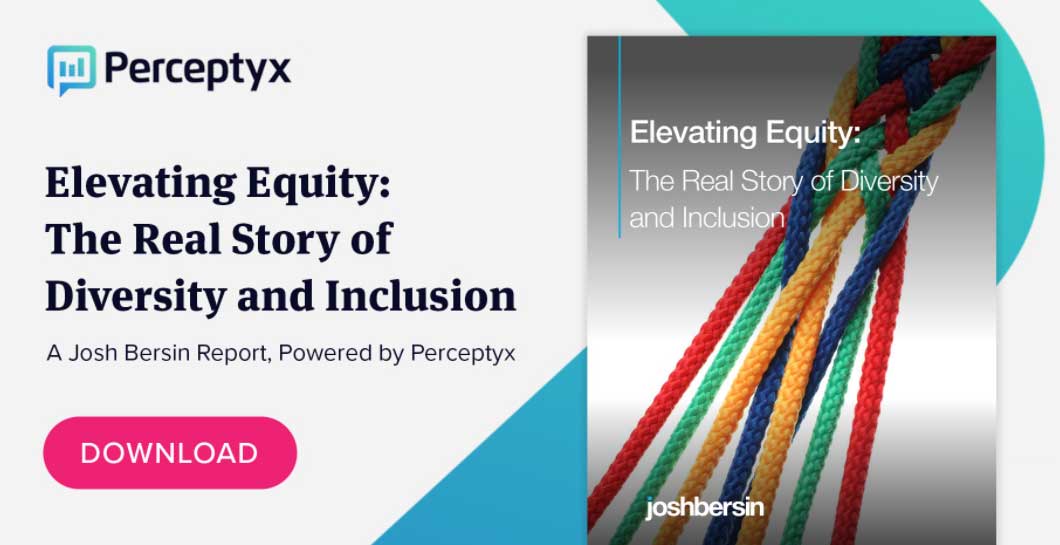 Elevating Equity: The Real Story of Diversity and Inclusion
In this study from Josh Bersin and team, uncover which DE&I practices matter most when it comes to delivering positive business outcomes.
Download

the Elevating Equity report
Perceptyx People Insights Platform
How Perceptyx Can Help with DE&I
Getting started is easy
Advance from data to insights to focused action