Perceptyx is a place for those who challenge the limits. We've created an environment where we understand that we are strengthened by our differences and so we encourage and lift each other up to succeed together. We are built for change and are always moving forward, acting with purpose and urgency. We can carry out our mission to enable people and organizations to thrive because we care about the whole person and understand that work is an important part of life, but it's not everything. We find joy in creating lifelong customer advocates because we're passionate about customer outcomes - whatever their unique business mission. And that's what makes us Perceptyx. Come to Perceptyx, where individual minds gather together to help drive people and organizations forward!
We succeed together

Together, we are the one and only Perceptyx. We encourage and lift each other up to be the best versions of ourselves, knowing the parts elevate the whole. We are fully invested in each other's success and hold ourselves and one another accountable. We win because we respect one another as we work together towards a common goal, bringing empathy, humor, and kindness to our daily work.

We are strengthened by our differences

We inspire inclusive environments. We encourage everyone to promote fairness and transparency, bring their authentic selves to work, and feel a true sense of belonging. We celebrate differences as our greatest strength and our competitive advantage. We know each person's uniqueness is the essential ingredient for building a truly creative and resilient team.

We care about the whole person

Our mission to enable people and organizations to thrive starts with being avid supporters and advocates of all aspects of wellbeing — physical, mental, emotional, spiritual. Passion for our work is an important part of life, but it's not everything. We want each other to flourish personally and professionally, and we honor both equally.

We act with purpose and urgency

We know change is a constant and we're not only prepared for it – we're built for it. We stay ready for every eventuality by maintaining a dynamic approach to our work that favors action and is propelled entirely by our mission. We are bold and deliberate, always moving forward to embrace the opportunities ahead.

We challenge the limits

We don't stop at success. We consistently push ourselves, pioneering beyond technology boundaries to deliver innovative products and solutions that drive powerful and repeatable results for ourselves and our customers. We believe in challenging the limits of today with high-performing teams that bring tomorrow's revolutionary ideas.

We are passionate about customers outcomes

We're more than a vendor to our customers — we are trusted stewards of their employees' voices. We empower employees to be active participants in their collective success, creating an environment in which they can thrive. We find joy in creating lifelong customer advocates. We affect real and positive change by helping our customers achieve their unique business mission.

A salary...
We value our people and strive to provide the best opportunities, including compensation. We proudly offer competitive salaries to our people.

A flexible environment that works for YOU.
Everyone works differently, and we appreciate that! We offer flexible work schedules that allow you to work in the office, from home, or a mix of both.

Enjoy your time away with no strings attached
As hard as we work, we also know how essential it is to take time away to rest and recharge. Perceptyx supports flexible time away.

Support for a healthy lifestyle.
A company that sweats together, stays together. We offer benefits to support a healthy and active lifestyle, including team fitness classes!

Insurance, because life happens and we care.
Perceptyx offers a variety of insurance benefits - from life insurance, to health, and everything in between.

Stay a while, make your move.
Come for an Operations role. Stay for a Tech career. We support exploring new fields right under our own roof, and we will help you get there.

A partner in planning for your future.
We support you as you grow in life. Perceptyx partners with employees to support their individual goals in life - from retirement to building a family.

We take the time to celebrate!
We relish in every opportunity we can to celebrate one another, and our shared successes. We work together, but we also have a ton of fun together.

The gift of time to give back.
The causes important to you are important to us. That's why we give every employee 2 paid days per year to volunteer their time where and when it matters most.
Our global family
Office Locations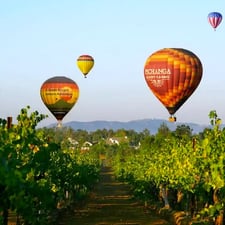 Temecula, CA
United States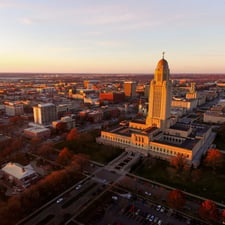 Lincoln, NE
United States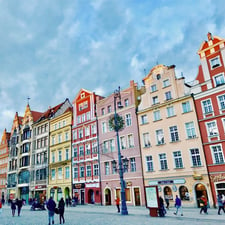 Lets work together
Available Positions
If you do not see a position that matches your skills and interests, that's ok! We would still love to hear from you. Please email your resume to: perceptyx@jobs.workablemail.com and we'll be happy to capture you in our database for future opportunities.
Read our specific privacy policy for our recruitment activities.