Dayton Children's Hospital: Listening to Nurses for ANCC Magnet Cert.
Listening to Nurses on the Path to ANCC Magnet Redesignation
Dayton Children's is a pediatric acute care children's teaching hospital located in Dayton, Ohio. The hospital has approximately 3,900 employees and more than 300 physicians. The hospital provides comprehensive pediatric specialties and subspecialties to infants, children, teens, and young adults aged 0–21 throughout western Ohio and the surrounding states. Dayton Children's Hospital also features the only American College of Surgeons (ACS) verified Level 1 Pediatric Trauma Center in the region. Affiliated with the Boonshoft School of Medicine at Wright State University, Dayton Children's has won numerous awards and appeared on multiple "Best of" lists since opening its doors in 1967.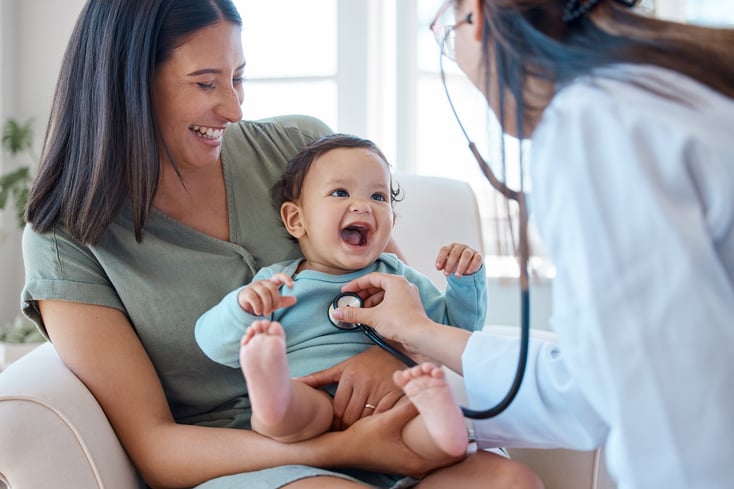 A Commitment to Excellence
Part of Dayton Children's ongoing commitment to excellence involves receiving and maintaining industry-recognized certifications. One such certification is Magnet status, awarded by the Magnet Recognition Program developed by the American Nurses Credentialing Center (ANCC). The Magnet Recognition Program recognizes healthcare organizations for quality patient care, nursing excellence in patient care, and innovations in professional nursing practice. Consumers rely on Magnet designation as the ultimate credential for high-quality nursing. Achieving Magnet status is the highest level of honor awarded by the ANCC and is recognized nationally as the "gold standard" of nursing excellence.
When achieving or recertifying Magnet status, a hospital must complete a rigorous and lengthy process that demands widespread participation from staff. The process begins with an application, followed by written documentation demonstrating qualitative and quantitative evidence regarding patient care and outcomes. If scores from the written documentation fall within a range of excellence, an on-site or virtual visit will occur to thoroughly assess the organization. After this rigorous review process, the ANCC Commission on Magnet will evaluate the completed appraisal report to determine whether Magnet recognition or redesignation will be granted. It is extremely difficult to obtain this prestigious designation of nursing excellence, with only about 10% of hospitals currently achieving this "gold standard."
Dayton Children's maintains Magnet status to signal its world-class patient care and nursing standards. Keeping this designation is essential to the hospital's core business of serving the public, but the data-gathering demands place a heavy burden on staff and administrators.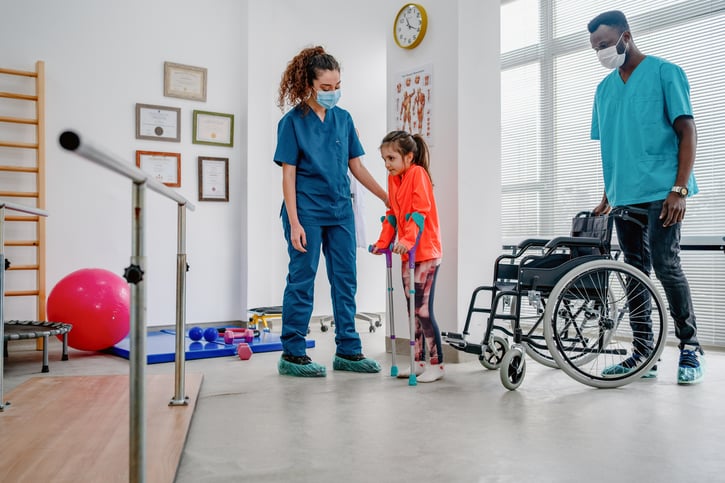 Seeing a Better Way Forward with Perceptyx
In previous years, Dayton Children's gathered the necessary data for Magnet redesignation using a different vendor's survey that was not custom-built for this purpose. Not only was it long and completely separate from other employee surveys — thus triggering survey fatigue and low response rates — but it took one to two months for Dayton Children's to receive results that were not easy for hospital administrators to analyze, compare, and interpret, much less take meaningful action.
Jayne Gmeiner, Vice President and Chief Nursing Executive for Dayton Children's, knew there had to be a better way. When she learned that Perceptyx had partnered with the ANCC and received approval to map RN satisfaction questions specific to Magnet redesignation onto its surveys, she saw a major opportunity in 2022.
Perceptyx had conducted the hospital's annual engagement survey for the past four years, delivering fast, easily searchable data and world-class insights. The ability to add an extra series of Magnet benchmark questions to that survey, targeting only those individuals whose responses were needed, offered the potential to save time and reduce survey fatigue.
"The idea of our staff being able to do one survey with the Magnet questions was intriguing to me," Gmeiner said. "I always worry as a leader that we create survey burdens when we have our participants complete several different surveys. I was already aware of the value of Perceptyx from our routine engagement surveys, so the value added here could be significant."
For Gmeiner, the ease of the Perceptyx system on the front end for survey participants and its functionality on the back end for administrators like her was unmatched. "The way Perceptyx allows me to slice and dice the data to look at specific roles, specific functions, look at many different things in a unique way — I was very interested in that. And getting those RN satisfaction questions on there that would meet the needs of the ANCC was worth pursuing. These extra questions deal with what we would call the fundamentals of quality: nurses' perception of their practice, their ability to have the right resources around them to deliver care, their autonomy in their practice, and so on."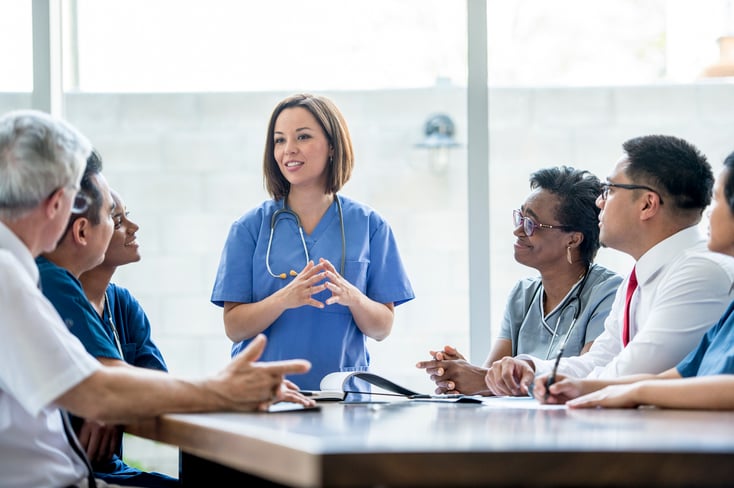 Saving Employee Time and Acting Quickly on Insights
The addition of the Magnet-specific questions to the annual engagement survey showed an immediate return in terms of employee time saved. "I'd estimate the annual engagement survey itself took about 12 minutes to complete, with the additional questions for the nurses taking about two minutes and thirty seconds. The value of that, having everything in one package, one smooth step, was huge for us. As an employee here, I personally fill out the Perceptyx survey, so I can tell you that it's slick and compact, yet meaningful."
But employee time wasn't all that Dayton Children's saved — the turnaround time to receive the results was significantly faster than with the previous survey vendor the hospital had been using. "With our previous RN satisfaction assessment process, we would wait between thirty and sixty days for results. This time around, our survey was conducted between May 8 and May 22. Perceptyx got us our results by the second week in June. We were able to synthesize that information quickly for use as a source of evidence during this year's Magnet redesignation process."
The data Gmeiner received from Perceptyx provided the ability to see more and see deeper than she could with the previous survey product's data sets. "Perceptyx offers extensive data analytics, allowing you to really drill into the data by unit and team. That's invaluable for us, as it helps us dive into what is going well and where we have opportunities to improve. You also have the ability to visualize the comments anonymously, with the analytics around the comments helping us dig into what's working and what needs improvement."
Built-in action planning further minimizes duplicative tasks that can drain the time of administrators and managers. "As part of this full package Perceptyx offers, the action planning is built right into the system. You can analyze the indicators, the qualitative data, and then create an action plan all in a one-stop system."
Perhaps most importantly, Perceptyx's expanded engagement survey actually engaged a majority of employees. "When we used a different model for the RN engagement satisfaction survey last year, it was organizationally a very challenging time, with many issues related to the pandemic, vaccines, and so on. Our survey response rate was very low there — around 32%, I believe. Here, the survey response rate from our nursing team was 74%. The end user, who might be highly mobile and busy, can complete the survey on their phone — it's easy for them, a seamless process. When you get 74% participation in the survey, you feel like you can really use the data to drive meaningful action planning. It's a smooth, efficient survey product, in a technical sense, and it led to us achieving a much higher response rate."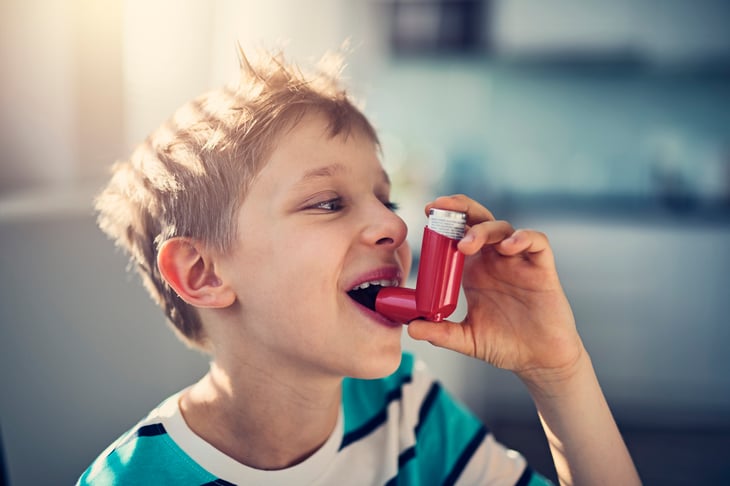 Built to Meet the Needs of America's Best Hospitals
Jayne Gmeiner is a veteran of the healthcare industry, and she knows a winning product — and partnership — when she sees one. "Perceptyx achieved a big leap through its work with the ANCC. That's a huge leap, not just for us, but for more than 400 Magnet hospitals internationally. I strive for the most engaged RNs possible, and the lesson I learned here is there are always new possibilities. I wanted to be an early embracer of this integration. I jumped at the opportunity when I saw that Perceptyx could do it, and I can say for a fact that it worked."
In addition to the listening platform, Perceptyx's consulting work with Dayton Children's has helped at each step along the way. "Our consultant has been unbelievable," said Gmeiner. "She's quick to respond and helps us understand our information in a way that allows us to take meaningful action. This is a component of the partnership that I want to highlight."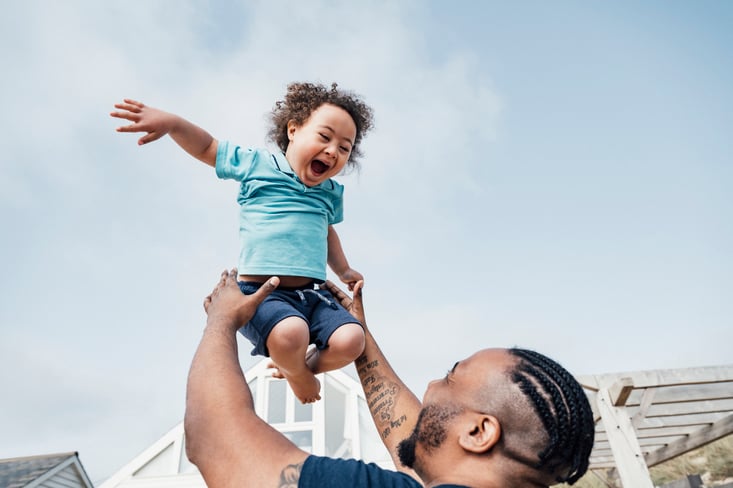 A Successful Pilot
Perceptyx helped Jayne Gmeiner see the way forward — in this case, to a much easier way to gather information for the Magnet redesignation process. Gmeiner considers the pilot a success. "I would recommend Perceptyx to my Chief Nursing Officer colleagues across the country. If you want a smooth process for engaging your staff and quickly receiving the information you gather, this is a great product. And the bonus here is that if you're a Magnet organization and required by the ANCC to get an endorsed RN engagement survey tool, Perceptyx also provides that."
When asked to describe Perceptyx in a word or phrase, Gmeiner says simply: "Perceptyx is innovatively effective. They found a way to save time and effort, while overcoming what had been a challenge for us with regard to Magnet redesignation."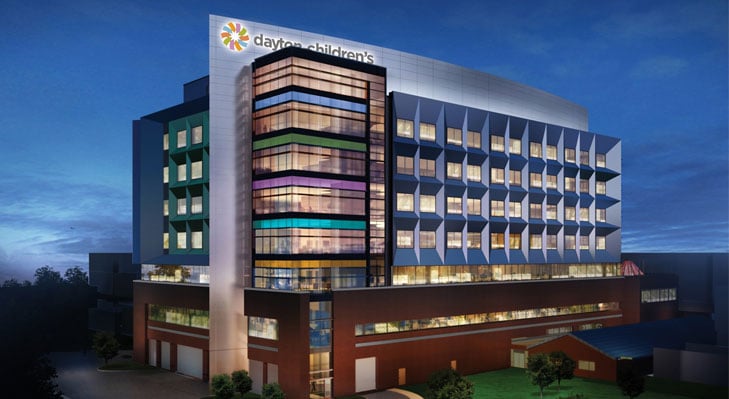 About Dayton Children's
Opened: 1967
Industry: Healthcare
Corporate Headquarters: Dayton, OH
Employees: 3,900+
Patient visits per year: More than 300,000
Website: https://www.childrensdayton.org/
---
Customer Success Snapshot
The Challenge:
Dayton Children's had been using another survey product to gather the information needed for ANCC Magnet redesignation.
The process of using a separate solution cost nurses time that could be better spent with patients and led to survey fatigue and low response rates.
The survey data collected took 1-2 months to process and was hard to filter, sort, analyze, and interpret — time-consuming tasks that pulled administrators away from mission-critical work.
The Solution:
While working with Perceptyx to complete its employee engagement survey, Dayton Children's learned that Perceptyx had received ANCC approval to map Magnet-specific RN satisfaction questions to that survey.
The hospital engaged Perceptyx to incorporate these questions and meet Magnet redesignation benchmarking requirements while reducing survey fatigue.
The Outcomes:
The new RN questions added just two minutes and thirty seconds of completion time to the engagement survey, allowing Dayton Children's to address Magnet redesignation with a single solution.
The data provided by this survey integration can be more easily sorted and filtered by administrators — and turnaround time for results has been reduced from 30-60 days to a little over two weeks.
Nursing team engagement increased from 32% with the prior standalone product in 2021 to 74% with the integrated Perceptyx solution.