How Columbia Sportswear Improves Its Culture with Continuous Listening
Columbia Sportswear Company Improves and Unifies Its Culture with Continuous Listening
Columbia Sportswear Company, a leading provider and innovator in outdoor, active, and everyday lifestyle apparel, footwear, accessories, and equipment, knows that listening to its employees and acting on their feedback is critical to creating a positive and productive employee experience.
The Portland, Oregon-based Fortune 1000 global organization has been surveying its employees biennially (which fluctuates between 6,000 and 9,000 people seasonally) since 2011. However, in 2018, the company knew it needed to dig deeper with employees to get a full view of the employee experience, so it started thinking about continuous listening and how to more actively engage employees – within its four brands and across all regions and sales channels.
"In 2018, the HR leadership team wanted to start thinking about continuous listening, rather than a 'check-the-box,' every-other-year thing that we did," said Lianna Lhamon, People Analytics Program Manager at Columbia Sportswear Company. "How could we foster an ongoing, two-way conversation with employees, making sure employees felt heard, and in keeping with our company value of relentless improvement, how could we collect that data and make sure we're acting to make things better for our employees?"
While the the Columbia Sportswear Company understood that implementing a voice of employee program was important for capturing timely data and improving the overall employee experience, Lhamon and her team also knew that they had to consider the company's four unique brands and the unique individual cultures of each brand.
As such, Columbia Sportswear Company needed an employee listening partner who could not just gather data from employees, but also help analyze that data collectively and support its goal to create a cohesive corporate culture, including breakdowns by brand, region, and other unit-specific demographics to ensure it could enhance the employee experience within each of its four brands: prAna, Sorel, Mountain Hardware, and Columbia.
With its comprehensive employee listening technology platform and in-house expertise, Perceptyx was up for Columbia Sportswear Company's challenge.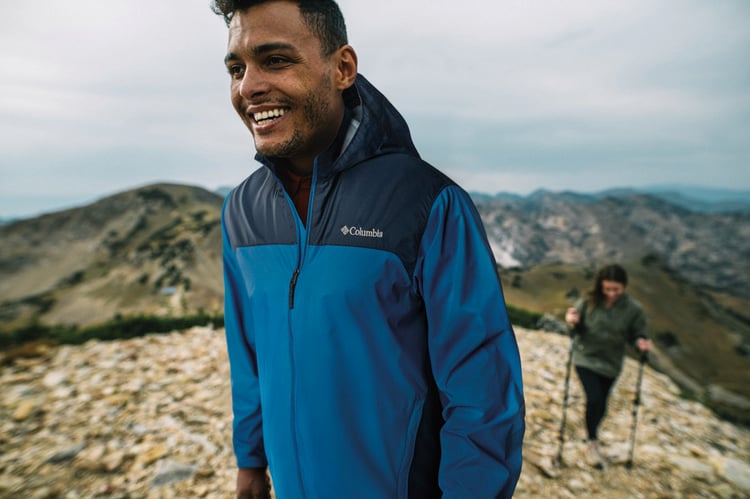 Implementing a New Employee Listening Strategy
Columbia Sportswear Company was accustomed to measuring employee sentiment every other year in a large, all-employee survey but wanted to start measuring all of the moments that matter throughout the employee lifecycle, across all of its brands. The company also wanted to be able to act on the insights acquired through the Perceptyx platform to make more informed decisions to improve the employee experience.
"The ultimate goal with our employee listening strategy is to have a more holistic view of employee sentiment, instead of just that one point-in-time survey, so that we can see how each one of those moments that matter is impacting employees, to help us identify improvement areas," Lhamon said. "It's also about more than HR and really, 'how can we start to position this as a tool for managers to use in making their team experiences better?'"
To work toward that ultimate goal, Columbia Sportswear Company and Perceptyx partnered to set a new structure for the company's employee listening program. This began by conducting stakeholder interviews to ensure the company was asking the right questions in its large, enterprise-level census survey, which measures drivers of engagement and overall employee sentiment.
"We did stakeholder interviews with most of our department heads to make sure the survey was aligned with their strategies, goals, and visions for the year, and to allow us to make the connection between business goals and our engagement goals," Lhamon said. "We've heard great things from our managers about how the survey results were much more actionable this time. They liked being able to go into the Perceptyx dashboard and get suggested actions to take, which is functionality we didn't have before."
In addition to revamping the census survey, Columbia Sportswear Company added new survey types to its program, helping to achieve its goal of capturing a more holistic view of the employee lifecycle. The company now conducts two onboarding surveys: one at seven days to measure whether new hires had everything they needed from the company and the manager on day one, and a second survey at 90 days to measure the new hire's sentiment on culture and the employee experience.
As part of the lifecycle survey process, an exit survey is also conducted upon departure. Additionally, Columbia Sportswear Company has added pulse surveys to its repertoire, some of which are done by the company on its own, and others that are managed by Perceptyx. This spring, the company will launch its first enterprise-level census check-in pulse to track whether employees feel that the company is successfully acting on their feedback.
However, the employee listening program structure goes beyond just deciding what types of employee surveys to administer. The company has to figure out how each survey works across each brand, region, and across all job roles, including retail and distribution center employees who don't necessarily have computer access.
Columbia Sportswear Company truly wants to get as much data as possible, so it can fully understand employee sentiment and what motivates them or drives them to be more engaged. To achieve this goal, most of the surveys include all brands and all employees, globally. However, there are smaller pulse surveys that cover topics unique to a specific brand or department. For example, one brand conducted a pulse survey to discover how its employees define and foster the brand's unique culture. It used a short pulse to identify what cultural aspects to continue and where some adjustments were needed. The brand learned that employee sentiment around its unique culture was very positive and was able to identify small actions that would result in a large impact in lower scoring areas.
"Surveys take time because you have to talk to all these audiences to understand what events to avoid with survey timing, survey accessibility, translation needs, and cultural differences that impact item and messaging – from brands to regions with their own retail store and distribution centers," Lhamon said. "It can be time-consuming and complex getting a survey out, but it's definitely worth the front-end work."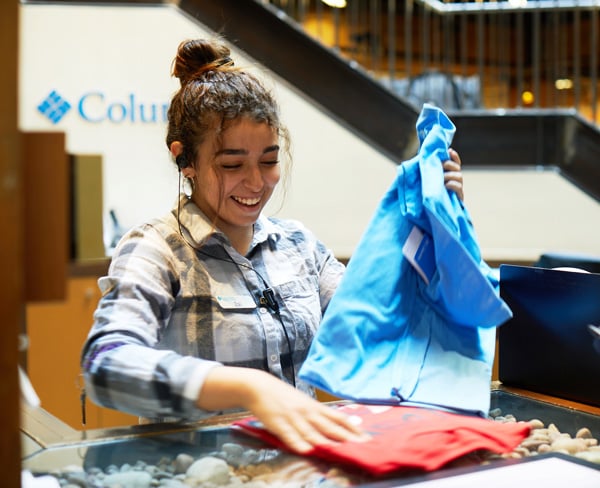 Reaching All Employees is Imperative in an Effective Listening Program
Ensuring that retail and distribution center employees have access to the surveys is a priority for Lhamon and Columbia Sportswear Company. While most employees have a corporate email address, there's not always computer access or time for retail or distribution employees to take the surveys. Therefore, the company had to get creative and provide multiple ways of access and adequate time to take the survey. It was also very deliberate in communicating the importance of taking the survey.
"While most of our employees have corporate email, it's when we get out into our distribution centers and our retail locations that we have to use pin codes for access and QR codes on posters to reach that audience," Lhamon said. "This year, in preparation for seasonal hiring, we orchestrated an integrated communication campaign with retail leaders. We went out to the highest-level leaders and said, 'We have this great source of information. Here is what the team has learned from it so far, and here's what we need from you.' And then we did a slightly different message for the managers and store managers. We said more of, 'Here's the logistics of how it works, and here is how we are using the information collected and how ensuring employees have time to take the survey impacts your store in a positive way.'
"We also found that the way we were getting the survey to the employees wasn't working, so we actually collaborated with store managers to understand the best avenue to reach retail workers. And so, what we came up with, especially during seasonal periods, was having a poster hung up right next to where they clock in and clock out, encouraging employees to complete the quick survey before heading out to the floor."
While Columbia Sportswear Company still feels like it's at the beginning stages of creating a true listening culture and employee survey strategy, it is already seeing some big payoffs and is excited for the future.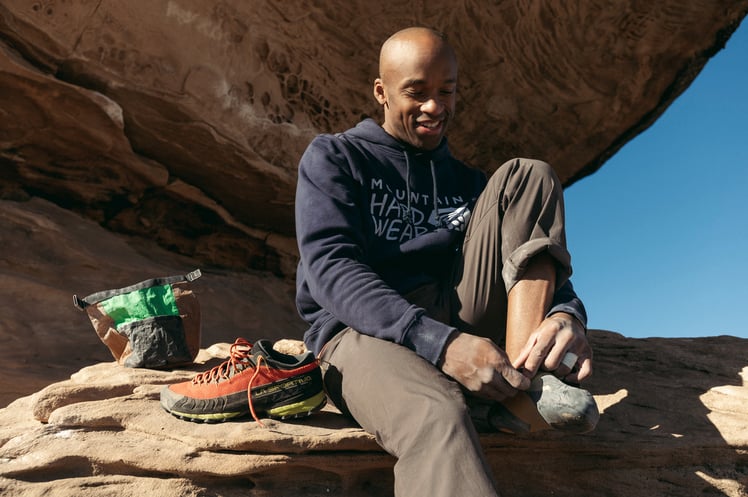 Optimizing the Employee Experience Through Action Planning
Lhamon and her team at Columbia Sportswear Company know that getting the surveys out to employees is just the first step. It's really what the team does after the data is collected and how they apply the learnings that drives the most impact.
With executive support and a strong communications program that emphasized the importance of completing the survey, the company achieved an 80% participation rate, with responses from more than 5,600 of the 7,000 employees invited to take it. Additionally, more than 65% of its managers have created action plans through the Perceptyx dashboard as a result of their departmental data.
For the action plans, department leaders or managers can review their team data, see their strengths and weaknesses, prioritize areas for improvement as noted by their employees, and use suggested actions or create their own plans all within the Perceptyx product. This allows for easy follow-up to ensure the action plans are progressing and working for their team members.
"With visibility to action planning, we've been able to start sharing success stories on a dedicated survey page to say, 'Hey, look what other teams are doing to try and keep the momentum going through the year,'" Lhamon said. "We've also heard great things from our managers about how the survey results were more intuitive leading to being more actionable this time. They liked being able to go in and see all the important highlights on the dashboard along with the suggested actions to take. Not everybody did action planning in the system. We had smaller regions and brands create action plans at the top level or outside of the system. But based on what we could track in the system, we had 65% of managers do action plans, so we're very happy for the first year having this functionality."
While action plans are an important takeaway from the surveys and help to guide a mindset of continuous improvement, the company has also learned a lot about its larger employee experience. The larger census surveys showcased the key engagement drivers for Columbia Sportswear Company. These items indicate an individual's level of engagement measured by pride in company, likelihood to refer other employees, intrinsic motivation, and intent to stay with the organization for at least the next 12 months.
"We really liked that driver analysis; it was a new type of analysis that was easy for leaders to understand," Lhamon said. "It is one thing just to say, 'Here's your engagement score.' But having that deeper analysis to say, 'This is what actually is driving engagement' was very appealing."
Additionally, not only was the corporate organization able to determine those drivers of engagement, but with the Perceptyx platform, the drivers could be broken down by brand, region, and channel. Columbia Sportswear Company could then compare how the employees were scoring across each and where improvement was needed or where the employees were excelling. It helped the company make improvements throughout each brand, region, and channel and focus on those drivers at all levels.
However, the greatest result Columbia Sportswear Company has seen came from feedback received in its 2016 census survey. In that survey, the results showed there were opportunities when it came to keeping employees informed about what was happening across the company. The company acted on that and formed a corporate communications team. The team helps maneuver important messages from each department and brand. All communications get filtered through the corporate communications team and are then scheduled in a cadence that ensures each communication gets maximum exposure in a timely manner. Now, after its 2021 survey, the score for that communications piece increased significantly. And not only did the score increase, but leadership was able to see the correlation between taking action on feedback and it paying off in the eyes of the employees.
"In 2016, employees felt that they were not being kept in the loop," Lhamon said. "In 2021, we did see a huge increase in our employee communication score. That was a really big win for us! That we've been able to change employee perception and see that what we do is really making a difference for our employees feels like progress."
Since the lifecycle and pulse listening channels, including specific surveys addressing diversity, equity, and inclusion (DEI), and pandemic impacts are still new, Columbia Sportswear Company continues to measure and track the impact of this data and the resulting actions for its employees, but it expects to see similarly successful outcomes.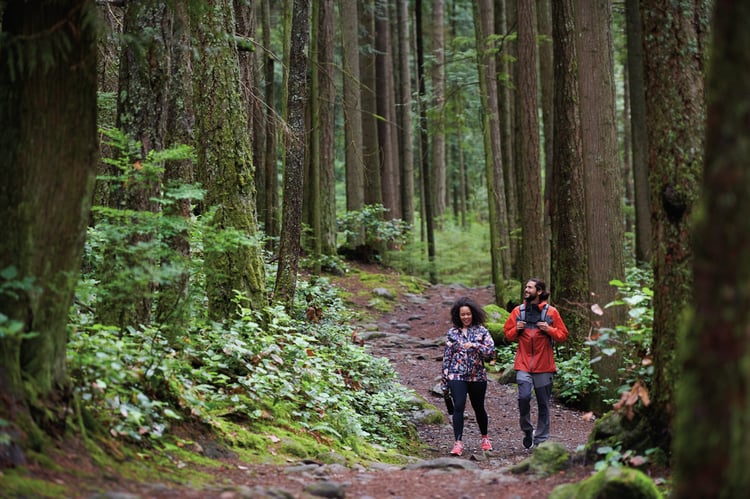 Expanding its Employee Listening Culture
There are a lot of lessons still to learn from the new listening culture taking hold at Columbia Sportswear Company, but because it has already seen positive results, the senior leadership team is fully bought in. The leadership team has seen the clear benefits of taking action as a result of employee feedback.
"Not surprisingly, the engagement and the exit surveys are saying a very similar thing, which is good to see," Lhamon said. "It's proving where the need is and that's really starting to get our senior leadership team's attention. By having that fresh data, seeing it reinforced in more than one survey, and highlighting the fact that, in order to retain our talent, we need to focus on this one area has really helped. Now, we have the support from them to really go after this initiative in 2022."
Columbia Sportswear Company is excited for what the future holds, and it has its employees to thank for that. With this listening structure in place, it is the employees' feedback that is helping to shape the company's culture.
"Our hope is that one day, instead of, 'HR is making us do this check-the-box thing' that it's actually managers saying, 'Yay, it's that time of the year again. I get this unsolicited feedback and great delivery, and I can use this in this way.' So that's kind of the North Star of where we want to take the program. We're just starting, and I'm really excited about it!"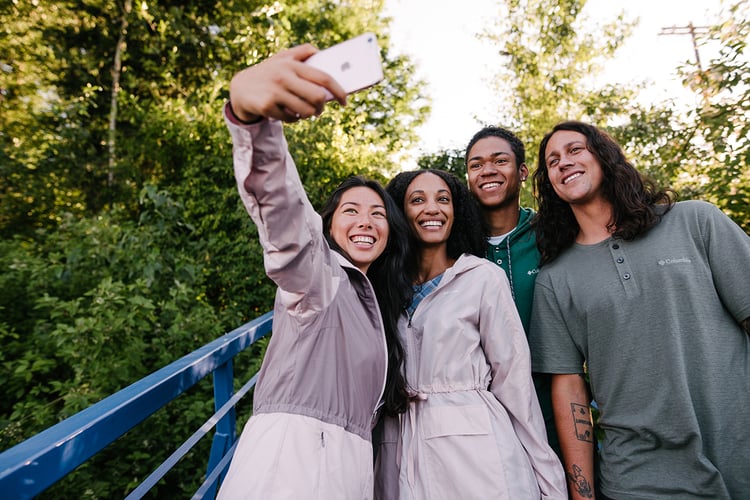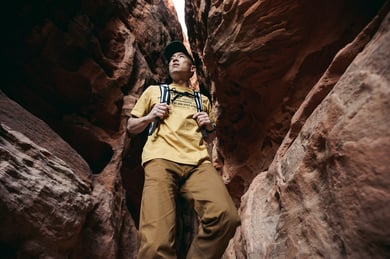 Just the Facts
Columbia Sportswear Company has sales of more than $3 billion annually and oversees four brands, including prAna, Sorel, Mountain Hardware, and Columbia. With its 30+ innovative material technologies, it is a leader in the outdoor industry. Even as a publicly-traded company, it still prides itself in its humble and hardworking beginnings that were embodied by founder Gert Boyle, who is truly "One Tough Mother."
By continuously listening to its employees and acting on their feedback, Columbia Sportswear Company strives every day to live its corporate values:
Enjoy an Active Life
Compete to Win
Relentless Improvement
Culture of Honesty, Respect & Trust
Doing the Right Thing for Consumers, Customers, Employees, the Company & Our Communities
Columbia Sportswear Company's Employee Listening Program by the Numbers:
More than 80% participation rate on last annual census survey
Completed 10 pulse surveys since August 2020, covering topics ranging from DEI to return-to-work policies
More than 65% of managers have created action plans in the Perceptyx platform
As a Result of its "Voice of the Employee" Surveys, Columbia Sportswear Company:
Created a corporate communications team and saw a huge increase in scores around that metric from 2016 to 2021
Created a data-driven roadmap for improvement around DEI
Discovered that Friendly, Fun, and Inclusive are the words most commonly used by employees to describe the culture
Gained leadership support to hire a full-time voice of the employee specialist to manage the program and use employee surveys even more efficiently and effectively