Perceptyx Research & Insights Report
The Gender Gap Widens: Three Critical Actions to Support Women in the Workplace
For women, the hits just keep coming during this pandemic.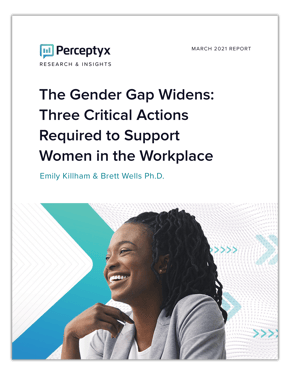 While signs of a recovery are emerging, including accelerating vaccinations, Perceptyx research suggests that as organizations begin to formalize their "return to work" plans, troubles for women in the workplace may be just beginning, with potentially damaging consequences for reaching diversity and equity goals.
In this report, you'll learn:
How return to work preferences have changed for men and women early in the pandemic versus today
Factors leading to a potential loss of women in the physical workplace
The steps managers must take to source, reward and retain talented women in the future
Download this free report to discover the dynamics driving this new workplace gender gap, and the actions your organization can take to maintain equity.