Uncover valuable insights from the moments that matter across the employee lifecycle.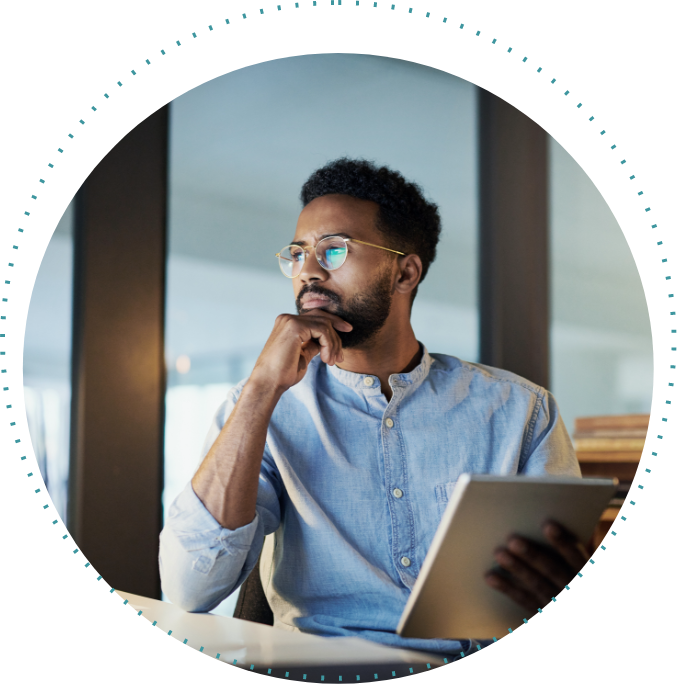 Moments that matter. All the time.
Sense is an always-on listening product to understand your employees' experience as they move through the employee journey, such as their candidate experience, when they are onboarded, or when they exit. This insight allows leaders to design a better experience and get ahead of issues such as unwanted turnover through predictive modeling.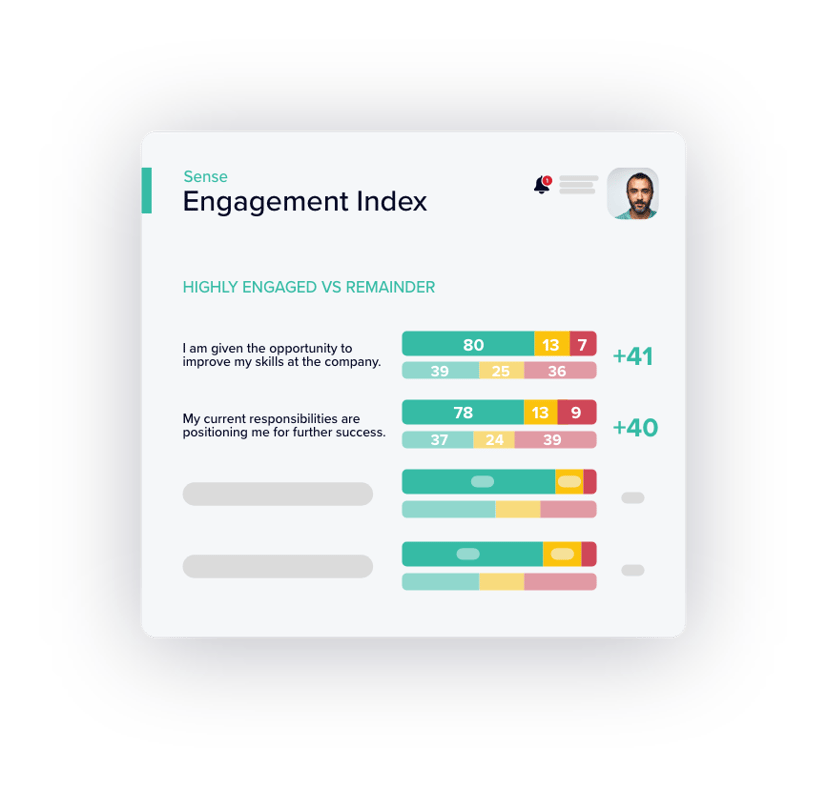 Design a better experience
Learn which elements contribute to a positive experience and fine tune specific moments of the employee journey to replicate those experiences for everyone.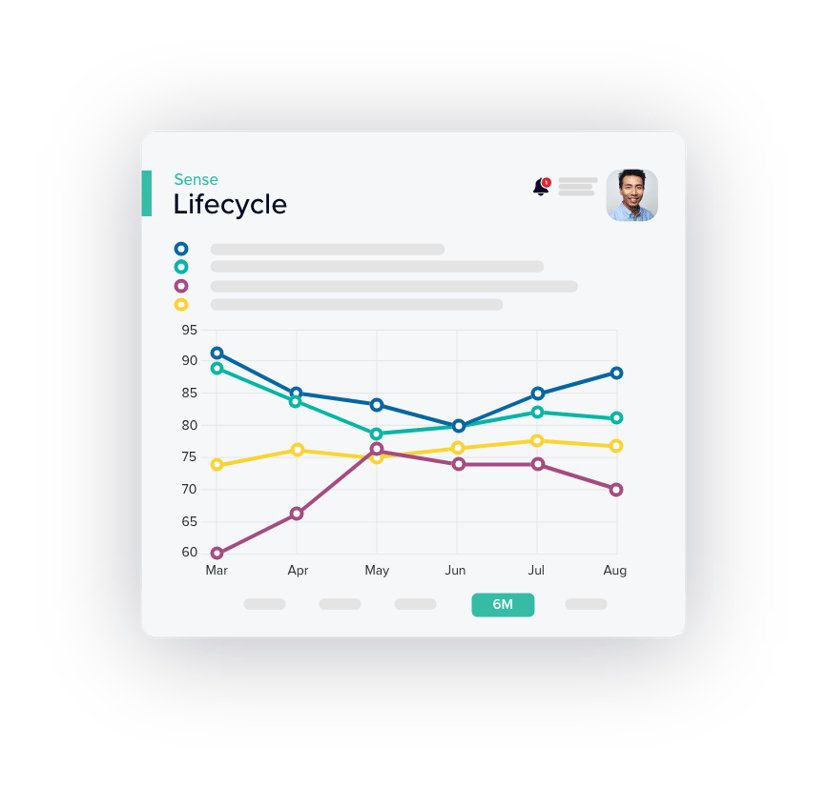 Channel continuous insights
Place the right sensors to collect signals from key lifecycle moments to recognize emerging issues, sentiment and experience trends, and the impact of changes and interventions.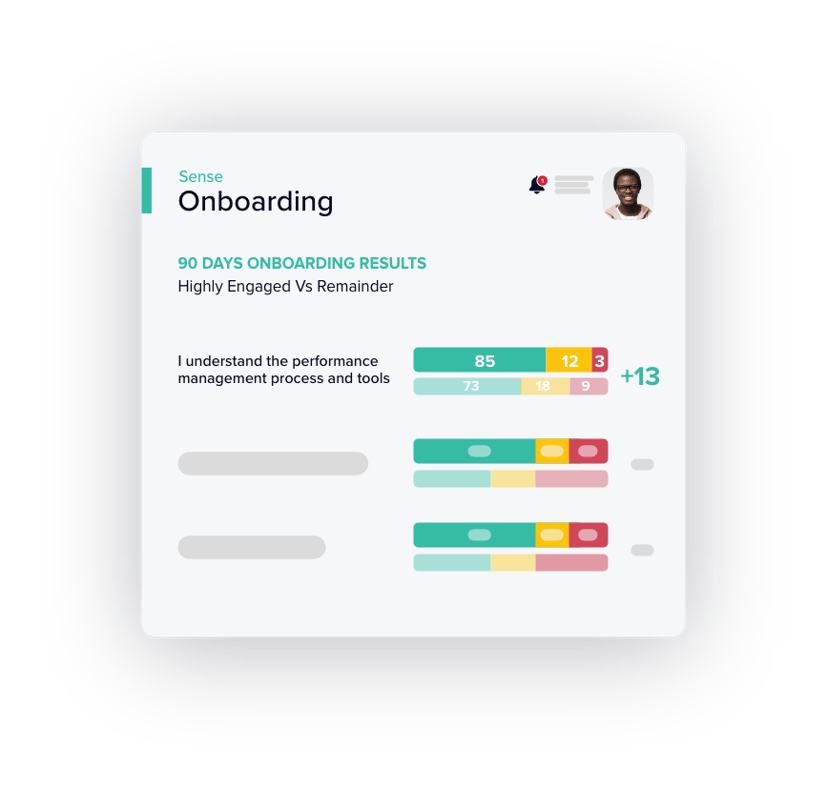 Identify engagement drivers across time
Get ahead of problems before they arise by understanding how experiences early in the employee journey impact things such as engagement, intent to stay, and employee NPS.
Perceptyx People Insights Platform
Transform listening signals into actions that matter