Transform managers into leaders.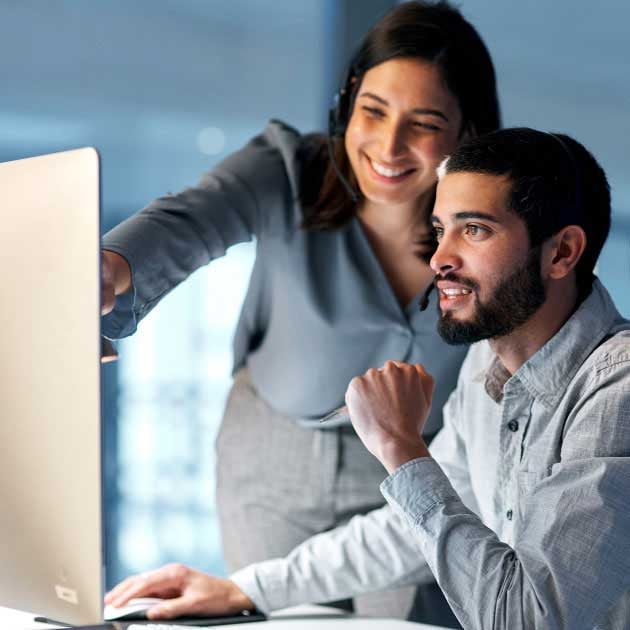 Empower managers with intelligent coaching and peer feedback
Cultivate is a hyper-personalized and scalable manager effectiveness solution to nurture managers into leaders in today's digital work environment. Managers are working in a hybrid and distributed workplace, increasingly interacting with people over digital platforms like Slack and Teams. They need support to understand how their behavior can build trust with their people, encourage engagement, and promote well-being. Help your managers assess their effectiveness in relation to your organization's leadership competency model with Cultivate 360 Feedback. Provide always-on, AI-powered coaching in their flow of work, grounded in observed behaviors and peer feedback, with Cultivate Intelligent Coaching.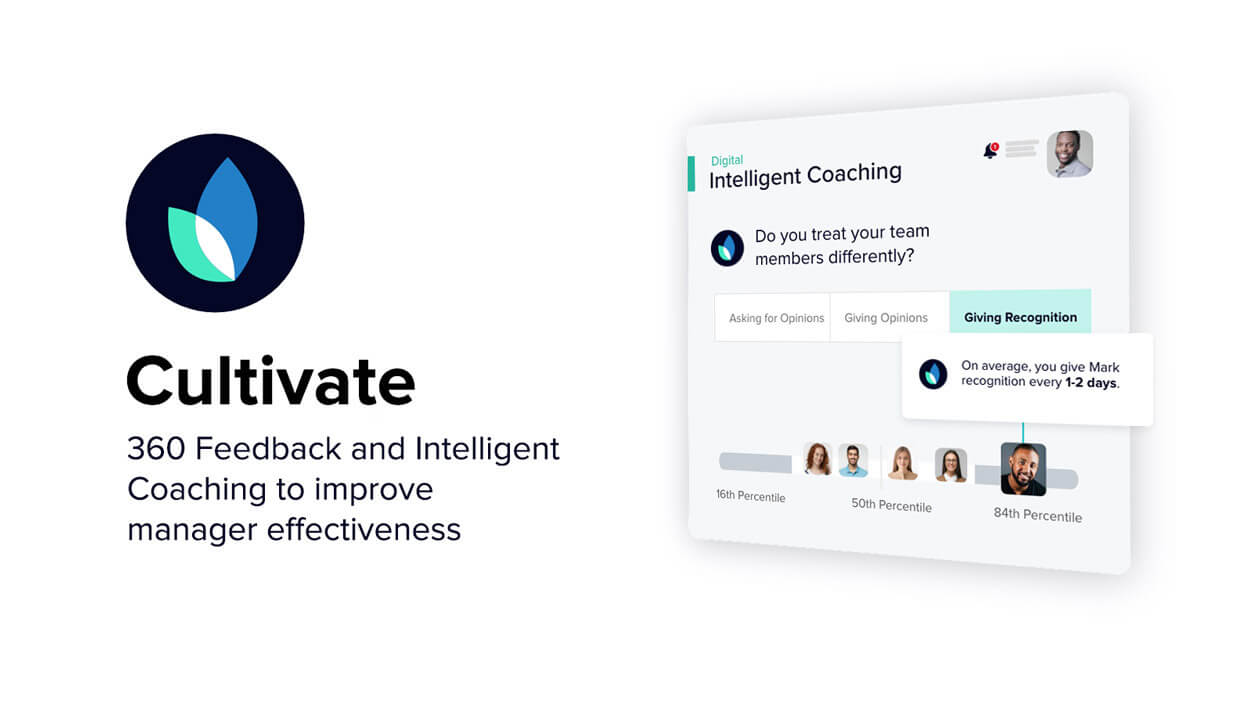 "In today's always-on workplace and highly competitive labor market, managers and leaders need advice and support in the flow of work. Cultivate delivers this with impact."

"If Cultivate prevents one person from leaving, it pays for itself."

"Perceptyx helps us gauge performance on our core leadership competencies and the impact of the updates we're making."
Support every manager
Extend coaching beyond executives and high performers to drive learning for all managers–at a fraction of the cost–with AI-powered coaching.







Drive a growth culture
Nurture an environment of safe and continuous support to close skill gaps and amplify strengths.


Boost business outcomes
Accelerate performance outcomes like innovation and profitability by reinforcing the leadership best practices that encourage engagement, well-being, psychological safety, and manager trust.


Focus on what matters most
Provide leaders with critical insight into their strengths and developmental opportunities based on self-evaluation and the input of peers and others they work with.

Cultivate
360 Feedback
Provide the actionable insights managers need to motivate and retain their people today.
Provide every manager holistic support when, where, and how they need to lead, retain, and coach their team today.
Generate a pipeline of leaders–and alumni–who possess a true compass to drive the right business outcomes throughout their career.
Generate a virtuous cycle of leadership development and business success.
Cultivate
Intelligent Coaching
Continuously augment learning with digital signals from platforms like Slack, Teams, Google Workspace, and Office 365.
Invite managers to opt-in workplace communication insights to inform coaching and maintain privacy.
Provide personalized guidance based on observable behaviors.
Empower managers in the flow of work with top-tier resources from Harvard Business Publishing, LinkedIn Learning, or your own LMS.
With 360 feedback, managers are gaining actionable insights on specific ways to shift their behavior, rather than a general review of their performance.
Learn more
With AI-powered coaching to manage hybrid work and accelerate an inclusive culture, employees reported better collaboration and people recognition.
Learn more

about PWC customer story
Leadership Development
Nurture managers with the support they need to lead their people through continuous, personalized coaching in their flow of work.
Organizational Performance
Reinforce the leadership practices that drive productivity and profitability through AI coaching and analysis of observed behaviors.
Augment 1:1 Coaching
Increase the impact of existing development programs with intelligent coaching that drives measurable behavior change.
Best Practices
Learn more about Leadership Development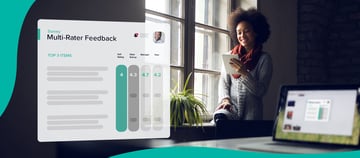 Coaching at Scale: AI Democratizes Leadership Development
What AI-based coaching is, how it augments human-coaching, and why it's critical for driving overall organizational health
Read more

about AI-based coaching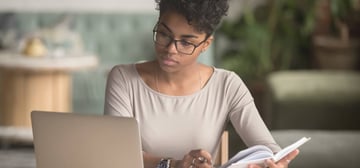 360 Degree Surveys: The Most Important Things To Know
The advantages of 360 degree surveys, the most effective design for surveys, and the most effective ways to use the data generated by 360 degree feedback surveys
Read more

about 360 surveys
Getting started is easy
Advance from data to insights to focused action
Perceptyx People Insights Platform
Transform listening signals into actions that matter