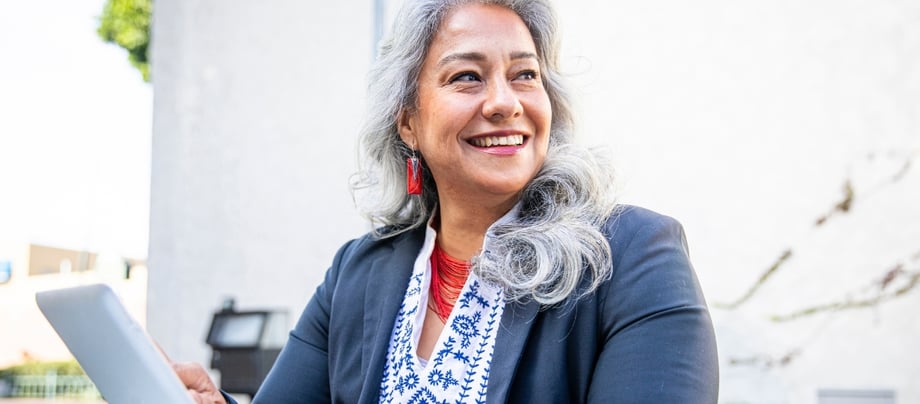 Empower Retirement's Lessons on Thriving Amid Massive Change
To most American workers, the elements that go into their retirement plans are something of a mystery, whirring in the background of their financial lives. Once they set up a weekly deduction for a 401(k) or similar plan, if all goes well, they don't give it much thought as their balances grow over time and provide necessary financial support later in life.
Getting customers into that comfortable, "set it and forget it" mindset actually requires a tremendous amount of hard work – every day – from retirement services providers such as Empower Retirement. With Americans holding some $7 trillion in retirement savings, making 401(k) and related plans run well is an enormous responsibility. Empower's share of this responsibility is great: the Colorado-based company of 8,800 is the second-largest retirement services provider in America, serving 67,000 organizations and 12 million participant investors.
The Most Important Job
For Empower, culture is the key to keeping their complex and economically crucial mission on track.
"Culture is of utmost importance to us," says Suzanne Sanchez, Chief Human Resources Officer for Empower. "With so many responsibilities and enormously high stakes requiring collaboration across multiple teams, it could be argued that creating the right culture is the most important job."
Empower formed in 2014 following a merger of three existing retirement businesses. Besides keeping all components of the financial business healthy, Empower had to bring three distinct business cultures together. In the midst of this massive transformation, the company's management team was tasked with keeping about 30,000 corporate, government and not- for-profit clients happy, winning new business, and competing against firms whose brand visibility was much more widely known.
Thriving with change
All of these actions, and the responsibilities they entailed, made Empower's leaders realize the importance of gathering data to understand what was happening in all aspects of their new organization.
By using that data to help build its culture, Empower has not only kept its business strong, it has grown and thrived through these changes, and the ones that followed (a new CEO, a refocus of business and even a transformation of technology the firm uses to serve clients). Last July, the firm was named 2020 Retirement Leader of the Year in the Mutual Fund Industry Awards virtual ceremony.
"No doubt the global pandemic and its effects on the economy and business delivery have brought new challenges this year," CEO Edmund F. Murphy said in a statement following the award. "But, looking back, Empower was created because we knew we could offer retirement services that working Americans deserve."
Empower's successes offer three lessons in good culture and a beacon to other businesses that may be struggling with change. Read the full story to learn how Empower Retirement successfully merged companies by listening to employees and building best practices; creating values that truly resonate and all employees live by; and how a solid culture is the best foundation for future growth.
Lesson One: Learn from 'the best of the best'

Lesson Two: Live the values

Lesson Three: Let culture carry you into the future