TriHealth Customer Testimonial

Transcript
My name is Lynda Garcia and I am the Vice President of Talent Development and Organizational Effectiveness at TriHealth.
TriHealth is a Cincinnati-based healthcare system and we have about 12,000 team members and those are between team members and also employed physicians. And we are very committed to listening and figuring out just really how do we all collectively overcome the challenges facing healthcare and our employee listening strategy is a big part of that.
We started with Perceptyx back in 2021 and the very first survey that we did was our full census engagement survey and also the culture of safety survey, and that was in August of 2021.
One of the reasons that we switched to Perceptyx, well a couple different reasons, one is that we wanted better data analysis, but we also wanted better consulting with that. And so our experience across the Perceptyx team has really been stellar.
We really do love the consulting that we get, and obviously with that we get the executive summary that has the conclusions drawn that will lead us to our primary drivers of engagement. Here's what I love is that we can go in ourselves and we can find those primary drivers of engagement. And so you might look at the executive summary and say, "Well, why is 'TriHealth cares about my health and well-being' a primary driver?" And then you can go dig into the portal and click on all your different drivers and see that all the roads seem to lead back to this question.
And so it's very transparent in there in the portal, and I think that leaders can really go in and see that for themselves as well as describing, "Well, here's exactly how we determine the drivers, and we're looking at the gap between the completely engaged population and those that aren't." And so you have to be able to explain the science behind it, otherwise it's something that people don't believe in and I think it makes it very easy to navigate that in the portal.
We're very focused on our first year retention. It's really a struggle in healthcare and it's a struggle in the Cincinnati region. And through being able to listen to our team members and say, "What is it that you're experiencing?" We've also been able to identify that really what our leaders needed to be doing was to connect early and often with our team members in order to help break down early barriers. And through that we saw a 12% decrease in new hire turnover. I think that there comes a value of simply being able to share, "Here's what we have done that has worked." And so you walk away and you're even uplifted by saying, "Oh yeah, we are doing good things."
Here's where I really get excited is from the data, I'm a data geek, and I think that Perceptyx has done a great job of bringing the data to us to really show, "Well, here's from across our population what we are seeing," or to invest in the data or even have people there who are bringing the data that is really going to help us think about the future.
I know that for organizations when they go through the process of selecting a vendor for employee engagement or to help them on their employee listening journey, it can seem somewhat overwhelming because there are a lot of vendors out there. And I would say it's really important to know what's your driving factor. If you're switching from another vendor, what is it that you're not getting that are the most important things to you, the absolute must-haves? For us, it was an organization that could be more agile and have science that they could stay true with and yet show us flexibility in, "Well, we need to tweak this wording just a little bit."
That was a driver as well as we needed just better reporting and metrics that were easily understandable. So organizations need to figure out what are those one or two must-haves and you will know when the organization is a match. And we knew from the very first interview with Perceptyx that that was going to be our organization. So it's certainly proven itself that that was the case.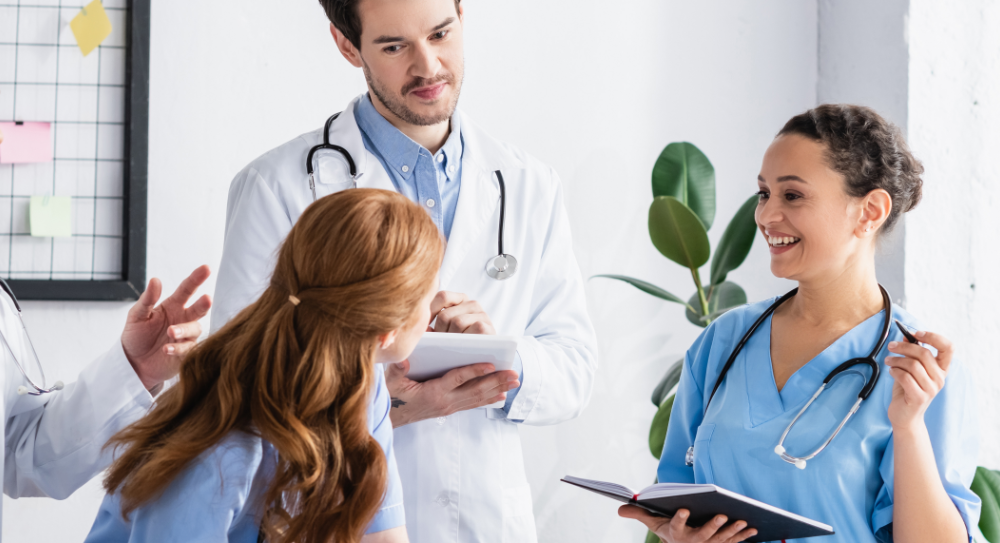 About TriHealth
The mission of TriHealth is to improve the health status of the people we serve. We pursue our mission by providing a full range of health-related services, including prevention, wellness, education and social programs. Through our acute care hospitals, Good Samaritan Hospital, Bethesda North Hospital, Bethesda Butler Hospital, McCullough-Hyde Memorial Hospital, and Good Samaritan Hospital at Evendale, as well as over 140 other TriHealth locations, we are accessible for all in our Cincinnati community.
Headquarters: Cincinnati, Ohio

Industry: Healthcare

Number of Employees: 12,000
More Customer Testimonials