Principal Customer Testimonial
Transcript
My name is Carolyn Petsche. I work for Principal Financial Group and my title is Senior Talent consultant, but my role is to lead our Voice of Employee program.
Right about a year ago, our leadership expectations were finally finalized. So answering the burning question that had been in place for a long time of what does success look like? What does good leadership look like at Principal? And as those expectations became more simplified and something that could unite the organization, the next question is, well, how do people develop? Do we show and know where it's working and how do we give leaders the tools for them to be able to increase their skill level?
We've been piloting the Develop 360 platform (now Cultivate), basically since the beginning of the year. So we've completed wave A. We're in the midst of wave B right now, but that's been a really powerful experience for our leaders. Being able to use the Develop platform with the 360 multi-rater capability, now for the first time leaders are getting much more quality feedback rather than more general feedback that comes in around performance management time of, "Here's feedback. Tell me what you think."

The other aspect as we just are in the beginning stages of implementing the onboarding and exit components of Sense. We've stood up back at the end of 2021 in the final quarter, in response to the war for talent, all the turnover concerns generally, and also people wondering how are we doing internally here at Principal? We made our own internal exit survey pilot that we manually created and with some distinct populations. And that went really well, but it's not sustainable for us to look at a spreadsheet like it's 1992 and kind of slice and dice in a way and reading open-ended comments for pages on ends and hoping you find the nuggets.
We are starting the process of moving our pilot from our manual process into the Perceptyx platform, linking it into our onboarding, linking it into our Pulse survey questions, linking it into what we're learning about 360 in leadership development. So that our overarching plan is one that has a hierarchical goal to create our value proposition rooted in who we are, and is that your experience today? And what can we learn all along the life cycle of employees?
The first time I saw the platform, I went back to my leadership and I was like, "I'm like a kid in the candy store." All these ways that you can see things that you could have never seen before in an easy way, and how all of a sudden the data tells a story that by itself, it doesn't. So that's what we're so excited about. For us, it's the power of that that really helps drive decision-making.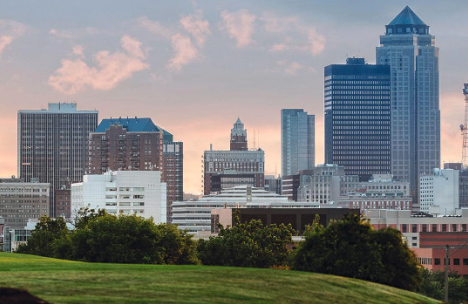 About Principal Financial Group
Principal Financial Group (Nasdaq: PFG) is a global financial company that is passionate about improving the wealth and well-being of people and businesses. In business for more than 140 years, Principal is helping more than 54 million customers plan, insure, invest, and retire, while working to improve our planet, support the communities in which it does business, and build a diverse, inclusive workforce. Principal is proud to be recognized as one of America's 100 Most Sustainable Companies, a member of the Bloomberg Gender Equality Index, and a Top 10 "Best Places to Work in Money Management.
Headquarters: Des Moines, Iowa

Industry: Financial Services

Number of Employees: 18,000+
More Customer Testimonials