BAYADA Customer Testimonial

Transcript
My name is Melissa Tempio, I'm the Director of Employee Engagement and Organization Development at BAYADA Home Health Care. BAYADA is based in the Philadelphia area, where we have a large footprint, as well as in North Carolina and we're nationwide. We have about 400 local offices that serve their community in a variety of different home health services. I've been with Perceptyx the same amount of time I've been with BAYADA, which is just over two and a half years. When I joined BAYADA, we were right at the beginning of transforming our employee listening program.
In 2019, when BAYADA partnered with Perceptyx, the organization decided to go from the traditional annual survey, which was viewed as project-based, to a point-in-time survey. We worked with Perceptyx to transform that strategy to a quarterly continuous listening strategy. Then, the pandemic hit and we had to change our plans and since then, we've been able to pivot and get back on track. In 2022, we went full scale with quarterly employee pulsing.
We also do employee lifecycle surveys, we just stood up a new hire survey in October, which is three milestone surveys at day 21, day 60, and day 120. And then we also have an exit survey that was set up about two years ago. So now that we have new hire employee experience and exit surveys, we're really starting to look at the data across the employee lifecycle and see what are those consistent themes that we're hearing from all of our employees no matter what stage they're in their lifecycle at BAYADA. And what are those unique things that we're hearing specific to onboarding or specific to growth and development within the cycle, or specific to the drivers for our employees leaving the organization.
I often say that my Perceptyx team is more like my coworkers. We have formal weekly check-ins and I'm in constant contact with my consultants. I find a lot of value in being able to bounce ideas, have brainstorming sessions, and share thought leadership with our consultants. They have the same background as I do, similar ideas and experiences and I'm able to talk to someone within my own field about the struggles and the problems we have and try to solve them together.
I think being able to find action and insights out of our data is one of the most important things. I often point people to the drivers within the dashboard because that shows us what we can actually do to improve engagement. Engagement is a very abstract, very emotional, very conceptual idea that really doesn't tell us what direction we need to go in, what levers we need to pull to improve the experience at BAYADA. The drivers on the other hand, do tell us that, we're able to ask really specific action-based, behavior-based questions that tell us if we focus on making sure our employees know what they need to do to advance their career at BAYADA, or if we focus on being really clear about how performance is evaluated at BAYADA, that's is going to help move the needle.
Accessibility is probably one of the top priorities for us in deciding how we're going to administer a survey. The majority of our employees are in the home of our clients or they're onsite in a senior living center or in a school, so they're not on computers and some of them don't have BAYADA emails. So it's really important that we have different ways to get the survey in front of our employees. We use texting or QR codes to give them different ways to access the survey. We have the unique link that is sent in an email, and then we also have the generic link that they can access that's posted on different websites and shared through our different communication channels.
We're definitely focused on how we can help our leaders absorb so much feedback all the time. It's a different way of listening, a different way of leading, and a lot of people are use to the way things were done in the past. So how do we get our leaders to change their mindset around not waiting for the survey to talk to employees and then act on what they're hearing. But, instead, have them use the survey in a way to validate what they've already heard and click to get a little deeper into what they are hearing and then use that as a conversation starter. Then, the focus of the conversation becomes a meaningful way to listen, to learn, and to act.
I'm really excited for the evolution of the Perceptyx products, specifically around advanced analytics. I think that's something that we've all been asking for and all been waiting for, and we're excited that we can really start leveraging AI and different types of technology to help us understand the massive amount of data that we're getting.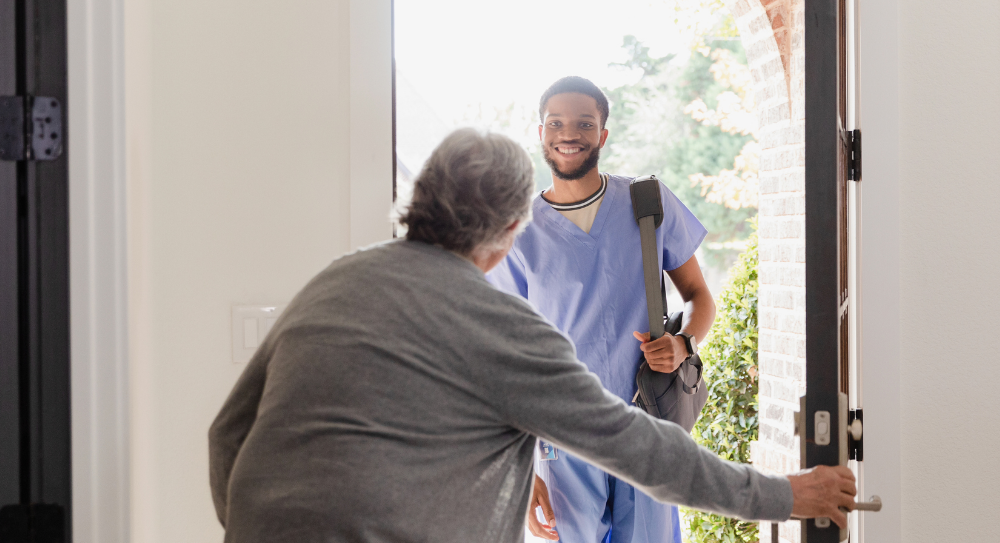 About BAYADA:
BAYADA Home Health Care was founded by J. Mark Baiada in 1975 and provides nursing, rehabilitative, therapeutic, hospice, and assistive care services to children, adults, and seniors in the comfort of their homes. Headquartered in the Greater Philadelphia suburbs of New Jersey, BAYADA is a leading nonprofit home health care provider—with hundreds of locations in the US, as well as Germany, India, Ireland, New Zealand, and South Korea—and the only national provider that offers a full range of home-based specialty care services.
Headquarters: Moorestown, NJ
Industry: Healthcare

Number of Employees: 29,000
More Customer Testimonials