AccentCare Customer Testimonial

Transcript
My name is Kayla Dowdle, I'm the Director of Employee Experience for AccentCare. AccentCare is a large post-acute care provider, home health, hospice, personal care services, and medical home care. We have approximately 30,000 employees across the United States.
We have been with Perceptyx since 2020, so we're going into our third year. We went from just the annual census survey to incorporating the onboarding and exit surveying. This gave us the ability to see the full employee lifecycle and connect all the insights together, feed that data back into other sources like attrition and turnover, and see the full story of why people are leaving or why they're disengaged in various areas. This has been invaluable, especially in healthcare, where we're dealing with clinicians and we know there's such a shortage of nurses and clinicians in general, being able to have that insight and then act upon it has been transformational. And the same for the 360s, it's really helped transform and further develop our leadership development programs.
I love how intuitive the platform is, it's very user friendly and very easy to navigate. The dashboard reporting is very helpful, it visually tells the story in a very succinct but easy to understand way. The ability to theme out comments, that's been great because that's where a lot of the meat comes in especially for our onboarding and exit surveys. We've found that people may say, scheduling is a challenge, well in home health and hospice where our field clinicians are out seeing patients and homes, scheduling is a big component, so what about scheduling? Is it the area, the territory? So digging into that comment section really has helped us further define and dig into what are the issues that we're really dealing with.
The Perceptyx team has been phenomenal. The support has been great. I'm not new to the organization, I actually started as a nurse in my field and then graduated through various learning and development, human resources, and now employee experience and I have felt 100% support along the way. Even just a few months ago, I was working with our consultant and we were looking at clinician burnout and how can we better identify that across the employee lifecycle. We created a resilience index to see where hotspots are and where we're seeing dips in employee resilience so we can better act upon it. Perceptyx's ability to innovate and come to the table with questions, that's really been helpful and connecting me across other healthcare industries and other industries as well, just to see where we stand and where we could do better.
Before Perceptyx, we didn't have a real measurable way to show the progress that we were making in the DEI space. Since our partnership with Perceptyx, we've been able to develop the DEI index based on our engagement survey questions and thread those throughout onboarding and exit, allowing us to see, measure, and also give each manager their scorecard. We can also filter that data back through other score mark scorecards that the managers have at their fingertips, things like operational metrics, capacity, etc. So all of those things are being filtered into one central dashboard for them. I would say DEI index was just one of many opportunities or wins that we've had from using the platform.
When it comes to expanding our listening strategy or adding other products it's harder to prove ROI with things like turnover and engagement versus some other metrics. So having those conversations and really showing proof of concept can sometimes be a barrier. But the stories that we've been able to bring and then the action planning as a result of that and how we've made some strides in specific branches based on the data alone has been very helpful.
We're looking at predictive turnover index tools specifically for our frontline clinicians. A lot of the measurements that feed into that data model are based on their schedule, how many days they've worked, and interactions with their managers. Now we can feed in the Perceptyx data that intent to stay question because it's very informative for us from an onboarding survey of how that employee's feeling. In our space, it's very challenging to learn the home health and hospice space as a clinician because it's very different from other care settings. So having that constant stream of input in that onboarding phase, which we do at 30, at 60, and 120 days has been insightful. And then feeding that intent to stay question into that predictive turnover robot will just continue to help us in that case, so we're very excited about that project.
I look back at our 2020 survey compared to 2021 and really looking at trends since the pandemic I think is so critical. It really changed the face of a lot of industries, but no more than healthcare. I feel Perceptyx has really done a great job of the research that they've put into what's happening in the healthcare space before, but certainly after the pandemic. And that's why I would say Perceptyx should be the choice for healthcare providers.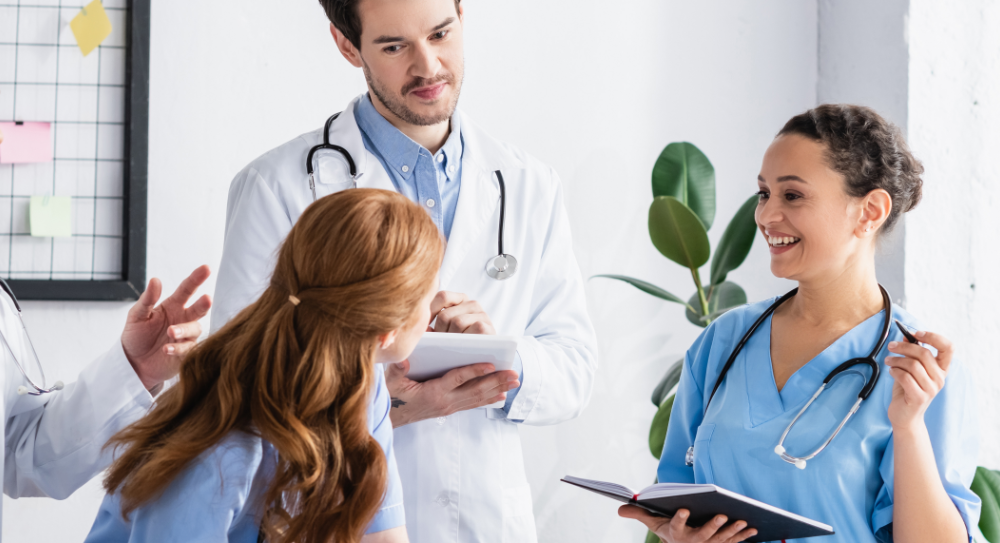 About AccentCare:
AccentCare is a national leader in home health services, personal care services and hospice care, with innovative partnerships and care models that advance the industry forward. We connect the entire home care continuum — from personal care, medical and non-medical home health, hospice and palliative care, rehabilitation therapy, and care management services. Operating in over 260 sites of care across 31 states, AccentCare has the honor of working with more than 60 of the country's most prestigious health systems, physician practices and joint venture partners to provide care to more than 200,000 patients and their families each year.
Headquarters: Dallas, Texas
Industry: Healthcare

Number of Employees: 31,000
More Customer Testimonials