AbbVie Customer Testimonial
Transcript
Bethany Dohleman:
I've been with AbbVie coming up on four years now, was brought in the People Insights team. And over the last four years, we've really evolved the way that we approach employee listening, people analytics, and really shifted more towards research and understanding.
As we move quickly, it's how do we direct leaders in a way that they can make the greatest impacts on employee experience? I always think through, we have to point them in the right direction, tell them what they should be doing, what they shouldn't be doing, and then let them run, giving them the ability to figure it out as they go with also a little bit of guidance.
We've really learned how important it is to listen. I think sometimes people hear, but they don't listen. So giving leaders, giving employees the opportunity to take a deep breath and to talk about what this experience means to them.
It's engaging in those authentic conversations, giving employees and leaders, both the grace to show up, to be their true, authentic self, and it allows them to share their experiences with others. That's really where the magic happens.
As an organization, we've been around for just about 10 years. Our engagement is at highest levels that we've ever seen. Despite all of the headwinds that we have been getting, we've a lot of tailwinds that are propelling us in the right direction.
How do we maintain that constant drive towards what we're going after? How do we not take our foot off of the gas? How do we keep it going? It's figuring out how do we put our efforts, put our energies behind which really matters. To employees, that translates to our patients. They need great people leadership. They need inspiring leaders who really care about them. That's when people will show up at their best, professionally.
Personally, if you have a leader that cares about you, if you have a team culture that gives them the ability to be their true, authentic self, that allows them to show up personally, professionally, and then allows them to excel.
For us, Perceptyx is a true partner, is that they bring that external expertise, they bring those external benchmarks of what other companies are doing, and then we partner with them to figure out what our best approach is internally.
I send a lot of questions to my friends over on the Perceptyx side, and it's, "Hey, I'm looking at the data this way. What are you guys seeing? How does this compare with other people?" I call them my phon-a-friends, is that I see something and then I say, "Hey, this looks like this to me, can we validate that that's what it is? Is there another way that I should be looking at it?" But it really is a partnership where we go back and forth a lot, having our ongoing meetings, and it further solidifies what that partnership looks like and we've been able to do a lot of really cool things. We know more about our employees now than we ever have, while still maintaining that employee confidentiality.
One of the strengths of Perceptyx is they really listen to the clients that they're partnering with. And no matter what company it is, they have a very strong product off the shelf, but then they can completely customize it to meet the needs of those individual organizations.
I've actually been aware of Perceptyx for probably the last 10 years or so, going through a couple of different RFPs with different organizations. Perceptyx always shows up really strong when compared to with their peers. And a lot of that differentiation comes through their consulting, through their customizability, and their desire to work with the organizations to deliver the best product for that organization.
One example of how we have used our approach is there was a meeting amongst the top 50 or so leaders at AbbVie where they were doing enterprise-level action planning. So we get that strong commitment from our CEO, from our executive leadership team, plus their direct reports around, from an enterprise, what are the consistent themes that we're seeing across all the different functions, we land our enterprise action planning, and then each of those leaders takes that awareness, that knowledge of what's being done at an enterprise level and tweaks it for their own function.
Our employee survey approach, it's year round, it's every day. Even if we're not asking questions every day, we're acting on it every day.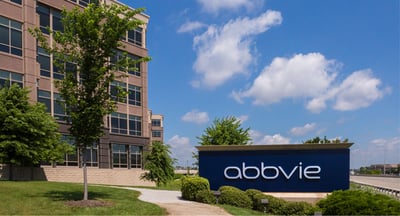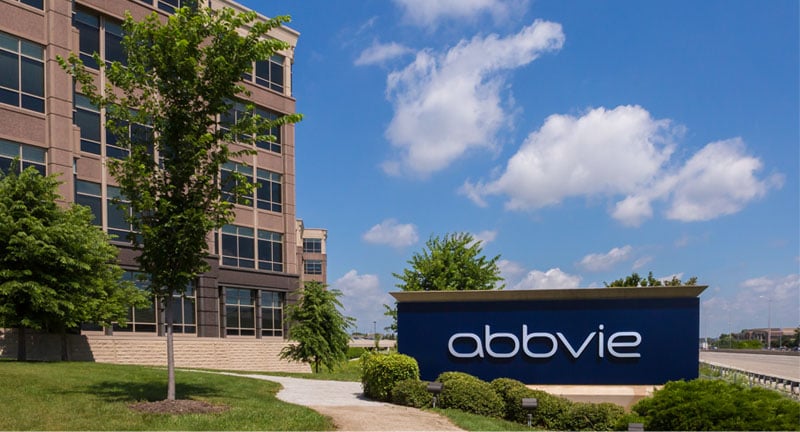 About AbbVie
AbbVie's mission is to discover and deliver innovative medicines that solve serious health issues today and address the medical challenges of tomorrow. AbbVie strives to have a remarkable impact on people's lives across several key therapeutic areas: immunology, oncology, neuroscience, eye care, virology, women's health and gastroenterology, in addition to products and services across its Allergan Aesthetics portfolio.
Headquarters: North Chicago, Illinois
Industry: Pharmaceuticals
Number of Employees: 50,000+
More Customer Testimonials