Customer Story
White & Case Uses Dialogue to Create a Listening Culture and Improve Employee Engagement
As a global law firm spread across 30 countries, White & Case has a large, diverse workforce with a depth of knowledge, insight, and experience. However, the firm struggled with not only gathering meaningful feedback from its 4,800 employees but also analyzing the data and reacting to responses in a timely manner. It needed to find a faster, more agile way to listen to employees and change the way partners, staff members, and associates felt about sharing that feedback.
"I inherited an actual survey culture, not a listening program," said Dave Mowers, global people engagement director for White & Case. "The last survey at our firm was 2.5 years before and it was a poor user experience that averaged more than an hour for participation."
White & Case needed a new strategy. The firm needed a platform that was easier to use globally, quicker to analyze and turnaround results, and fostered conversations rather than just metrics, which led to Dialogue by Perceptyx.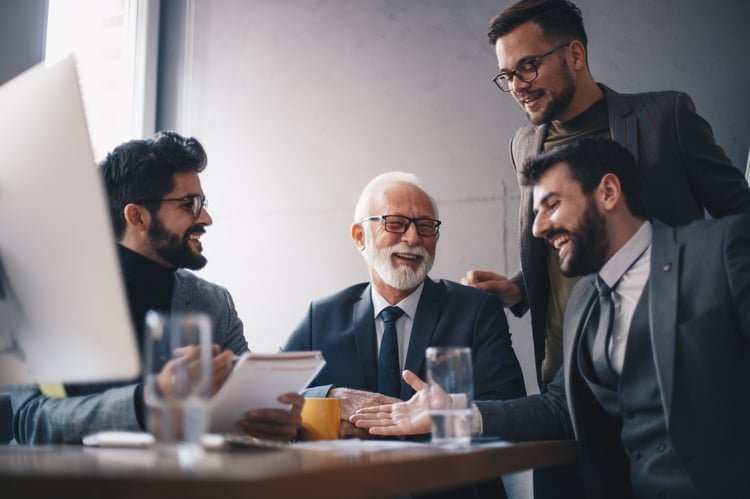 Adapting to Change Helps Create Meaningful Conversations that Positively Impact the Employee Experience
White & Case was ready to transition from a traditional survey culture to an active listening culture and worked hard at revamping its employee voice program with the goal of increasing employee engagement. Just as the firm was ready to launch its first Dialogue survey, the COVID-19 pandemic hit. Mowers, the executive committee, and the firm had to adapt – and do so very quickly.
White & Case decided to switch from its planned engagement-focused questions to questions focused on COVID-19 and what employees needed to feel comfortable as they transitioned to working from home and living through a pandemic. However, that meant revamping its planned survey just days before its launch.
"Within eight days, we had (it turned around), and we launched the pilot in three of our key offices, and 14 days later, we went firmwide," Mowers said. "… So, it was an incredibly quick turnaround on what the intention of the tool was but a great big wakeup for what the tool can do and what it can mean for us switching away from that old model."
The COVID-focused Dialogue included three metric questions and one open-ended question to get an understanding of employee sentiment about the pandemic. White & Case developed its questions with its employee base in mind, knowing attorneys like facts and concrete information. The metric questions included: Do you have the information you need to feel safe about COVID-19? Do you have the support you need to do your role effectively? And all things considered, the firm is working effectively? The open-ended question that employees were able to answer in their own words was, "What piece of information could we give you that would help you feel comfortable?"
For its first Dialogue, White & Case was pleased with the feedback. The firm averaged an 87% positivity rating across all three metric questions, with even higher rates on effectiveness and support. While this was great at letting White & Case know it was handling the pandemic well so far, it was that open-ended question that set them up for future success.
"The open field question made it very clear what information people wanted," Mowers said. "They wanted timely and continuous reporting on the firm's financial health and their own job security. We thought we were going to have to talk about what we are doing with the office and what's the legal policy. But what people really wanted to know was 'Will you give us the information we need to feel comfortable about our jobs and our offices?'"
White & Case used this feedback to make sure it kept providing the information its employees wanted to feel comfortable and reassured. Managers across the globe were able to really focus on this messaging because they knew it was what people cared about rather than trying to guess what they should be sharing.
As the pandemic rolled on and people continued working from home, White & Case conducted two follow-up pulse Dialogue surveys. The first pulse was to ensure employees still felt supported and had everything they needed while at home and the second was focused on the best way to transition back to in-office work.
White & Case leaders got a bit of a shock when they looked at the results of that initial follow-up Dialogue. The firm asked its people about the support they needed most to feel productive as they worked from home, and the number one answer was unexpected.
"It was a bit of a surprise curveball for one of our offices, Los Angeles," Mowers said. "The LA office overwhelmingly replied that they needed their office chairs, so it became a huge issue of what are we going to do about getting people chairs."
The firm immediately went to work and brainstormed a solution to what they now refer to as "Chairgate." White & Case created a checkout system for employees to collect their chairs from the office. While they laugh about it now, it was a big problem for employees that was easily solved but would have likely been overlooked had it not been for the Dialogue survey. This simple solution not only made people more comfortable and productive at home, but they also saw firsthand that the firm was listening and was eager to help them get what they needed.
The second follow-up asked, "What are we learning that we can bring back?" The results ended up showing that working from home was working. It helped the firm build a case for remote work, especially with the leaders who were initially uncomfortable with it, because they now had a proof of concept and evidence that people were capable of being just as productive.
Through the use of Dialogue, White & Case not only helped employees feel more comfortable as the pandemic loomed, but they also got reassurance that the firm was creating a culture of engagement and listening.
"You can talk about building dialogue and employee listening … but feeling it and putting it into action, just changed everything," Mowers said. "This launched our culture efforts immediately."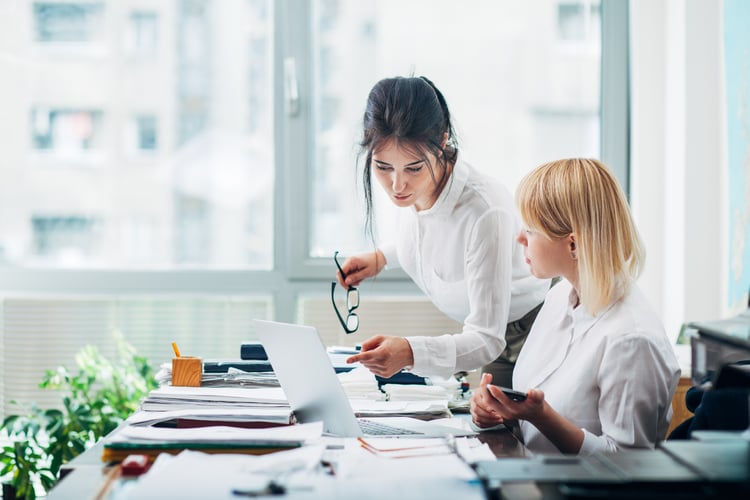 Listening and Transparency Leads to Increased Employee Engagement
Transitioning White & Case to a culture of employee listening took a lot of hard work and planning, but it is paying off.
The crowdsourcing component of Dialogue, which lets employees answer the open-ended question and then vote on other people's responses, creates a sense of transparency and openness that makes employees feel validated in their opinions or feelings. It also leads buy-in from employees, leadership, and stakeholders on decisions that are being made because everyone is able to see that what is important to employees is what those decisions are based on.
"This (crowdsourcing of ideas) immediately creates a sense that the culture is ours to create, and if you are here, you belong here, and this is a tool that lets you participate in the conversation," Mowers said. "… It's not just a metric that you measure; it's a conversation that you have where you start doing something with what you found."
The Dialogue platform allows White & Case to continue growing, learning, and listening. It is helping managers become more adept at leading conversations with their teams and developing that sense of transparency throughout the organization.
"All of the things we've put in place have been building deeper connections and a better conversation, so getting that out of the survey – having people say we're doing a good job talking to each other and you're doing a good job talking to us – was great," Mowers said. "It was so rewarding for the hard work that our leadership has put in."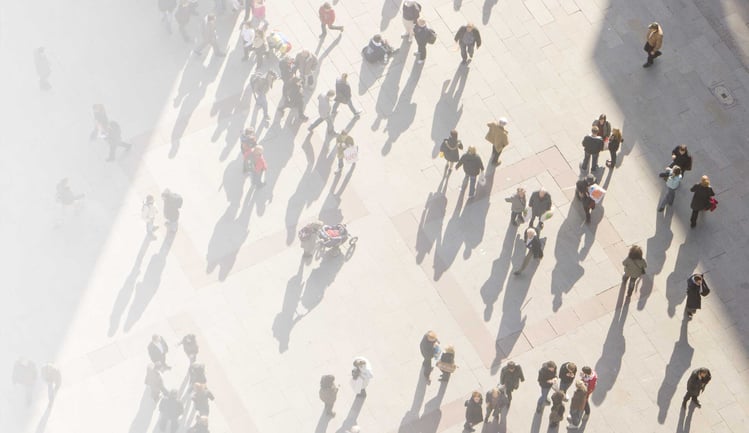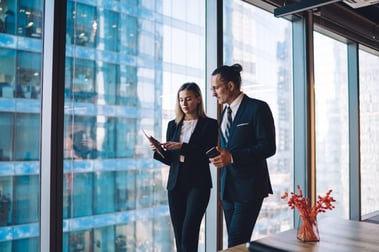 Just the Facts
White & Case LLP was founded in 1901 by DuPratt White and George B. Case in New York City. In 1926, it opened a Paris office, becoming one of the first US law firms to open an overseas location.
The firm now has $2.4 billion in revenue with more than 40 offices in 30+ countries and nearly 4,800 employees, including more than 2,200 attorneys. Its diverse workforce represents 110 nationalities, speaking 87 languages.
With Dialogue by Perceptyx, White & Case has the ability to listen to all of its employees across the globe and change the way it engages its workforce through an easy-to-use, intuitive interface everyone can access.
Through Dialogue, White & Case:
Improved the employee survey process
Created a culture of employee listening
Decreased the time it took to take an employee engagement survey from over an hour to just minutes
Is able to act quickly on survey responses
Increased employee engagement
Identified and solved "Chairgate"