Sonic Automotive - Listening Strategy Customer Story
Driving Growth Through Strategic Focus On Improving The Employee Experience
When Sonic Automotive diversified its business in 2014 with the launch of EchoPark, a retailer of late-model pre-owned vehicles, the strategy was guided by customer focus groups and customer feedback about the car buying experience. Using that feedback, EchoPark designed a whole new way to buy cars. The new division has been profitable for Sonic—so much so that aggressive expansion of EchoPark is the company's strategic focus for the coming five years.
Two years after the launch of EchoPark, when Sonic redoubled its focus on improving the employee experience, the company once again turned to the successful strategy of seeking feedback to inform decisions—this time from its employees.
There was just one problem: "We had an antiquated survey program," said Douglas Bryant, Vice President of Talent Management for Sonic Automotive. "It was a legacy program that a lot of auto dealers used. We would get an 80-page report; it was hard to find actionable data in there. It was a static report in pdf format sent to general managers and upper management."
Because the company had no flexibility in working with the data, most of the survey results were of limited use. Compounding the problem was survey administration—the survey was long and getting longer, with additional questions added over time, and some locations were still administering it with pencil and paper. As a result, conducting the survey was a cumbersome process. There were no company-wide surveys where all employees participated at the same time; different locations conducted the survey at different times. As a result, the employee voice was fragmented, making it even more challenging for managers or executives to take action.
There had always been a focus on employee engagement at Sonic, but in order to increase engagement, the company needed greater insight into those aspects of the employee experience that prevented employees from becoming engaged. They also needed a tool that was more dynamic and easy to use.
"We needed to do an organization-wide survey, focus on action planning, and allow managers to have results in hand," said Bryant.
In 2016, Sonic partnered with Perceptyx and started administering its employee survey online through the Perceptyx platform.
---
Improving The Employee Experience To Reduce Turnover
The most immediate issue Sonic Automotive needed to address was employee turnover. "Turnover is always a big problem in the auto business," said Bryant. "The average for turnover in auto sales is about 70%. With our focus on engagement, our turnover was less than half that but way more than we wanted it to be."
According to Bryant, the company had been trying for years to get turnover down into manageable numbers. "We wanted to get it down to the teens, which would be world-class for an automotive group," he said. "That was important to us. We also have more than 2,000 automotive technicians, and there are not a lot of people joining the field, for a variety of reasons. We have lots of folks nearing retirement, so we were trying to retain those people.
It was important for us to find out why people are staying or leaving."
To get answers to why employees chose to stay or leave, in 2016 Sonic launched its first company-wide annual survey with Perceptyx. For the first time, all employees took the survey at the same time. "It gave us a snapshot view of the whole company," said Bryant, "and gave us a baseline to start working from." Thanks to the Perceptyx platform, employees could quickly and easily complete the survey on their phones, leading to a strong 73% participation rate. Right away, actionable data began to emerge.
---
Improving Communication
One of the first things to become clear were the communication problems within the organization. "Communication was a big issue we heard about over and over again," Bryant said. "Associates at the ground level in dealerships weren't hearing about the overall company strategy and mission. They weren't always hearing about what was going on in their dealership."To address the communication issue, Sonic launched a number of initiatives that were clearly linked to their employee feedback. "Since getting the results from that first survey, we've had a big communications drive," said Bryant. "[Today] the company president produces a monthly video message to relay what's going on in the company and give recognition to employees; that's helped. We've also started doing an annual managers' meeting for three days at the beginning of every year, where we review our future year strategy and what our focus and priorities should be." In addition, the company started producing a quarterly newsletter for employees, Sonic Boom, which helps keep employees at all levels up-to-date on company goals and priorities.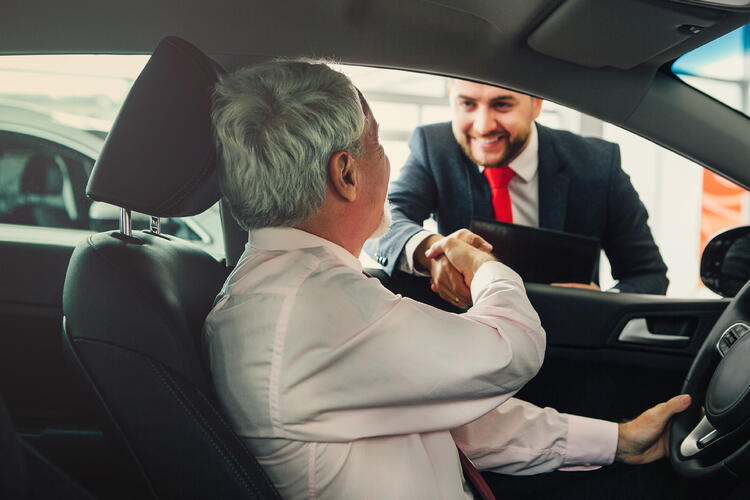 ---
Improving Manager/Employee Relationships
Another issue that emerged from the data was employee dissatisfaction in their relationships with direct managers. "We got feedback that in many cases those relationships weren't good," Bryant said. "We had managers who didn't know how to relate positively with the employees they supervised."
In response, Bryant said, "We really doubled down on our investment in management training. We rolled out several new management programs—our Fixed Ops Academy and Variable Ops Academy. We also started a new leadership training program called Be Connected; it's based on company principles."
In addition, Sonic partnered with an eLearning company to roll out 300 new management and development courses. In the past year, a new learning management system (LMS) has also been introduced; both eLearning and classroom trainings are tracked through the LMS, so HR and leaders can easily assess the training level of each employee.
---
Realizing Results
Thanks to the actionable data Sonic Automotive has gained from employee surveys over the last four years—and the actions the company has taken to address issues raised in the surveys—turnover is going down. By 2018, turnover was down to under 30% company-wide, versus the industry average of 70%. "We still haven't reached our goal of getting turnover to below 20%," said Bryant, "but we're moving in the right direction."
Communication, which the first survey in 2016 revealed to be an issue in some dealerships, has also improved. On the initial survey, 88.2% of employees agreed with the statement, "I feel like communication from our executive leadership team helps me understand our company's goals and performance." In the most recent survey, 88.5% of employees are now in agreement. While that isn't a huge increase, it again indicates movement in the right direction.
The company has also seen an increase in employee favorability on the topic of employee/manager relationships; scores on this issue have increased by an average of almost two points over the past four years, the result of additional training for managers whose employees gave them low scores on the initial survey.
Sonic has seen improvement on other big themes as well. One of the initiatives introduced by executives at the company is "Sonic Pride"—taking pride in the appearance of the dealerships. "I take pride in the way our dealership looks," now rates at 91% favorability with employees. Accountability, another big theme, has also shown improvement; 87% of employees now agree with the statement, "My team is held accountable for achieving goals." The company has also seen an increase in the Employee Net Promoter Score (eNPS) and its Net Promoter Score (NPS); employees are now more likely to both recommend Sonic Automotive as a good place to work and as a good place to do business for consumers shopping for the products and services Sonic offers.
---
A Profitable Partnership
"Our experience with Perceptyx has been good," said Bryant, "and we keep expanding our partnership.
People like the Perceptyx platform and how user-friendly the experience is.
We are moving more of our initiatives to the platform; we've just moved our exit and new hire surveys over, and we're preparing to move our performance appraisals and talent reviews to the platform as well."
According to Bryant, the goal is to "get all that data in there so we can connect the dots from cradle to grave, starting with new hire surveys and going all the way through to exit surveys." Once all the data is in one place, the company will begin doing predictive analytics to identify which employees are most likely to stay and flag groups most likely to leave, at the store, regional, and brand level. "We want to move to a point where we're becoming more proactive rather than reactive," said Bryant. "Instead of doing a survey after the fact, we want to get ahead of problems, to head them off."
The company's listening strategy is paying big dividends. Bryant said, "At the end of the day, our stock price has tripled this year. We're hitting record sales and profitability numbers, and our pulse survey scores are looking really good on average. Overall, we're just trying to improve the guest experience at our stores, and we know that to do that, we've got to improve the associate experience.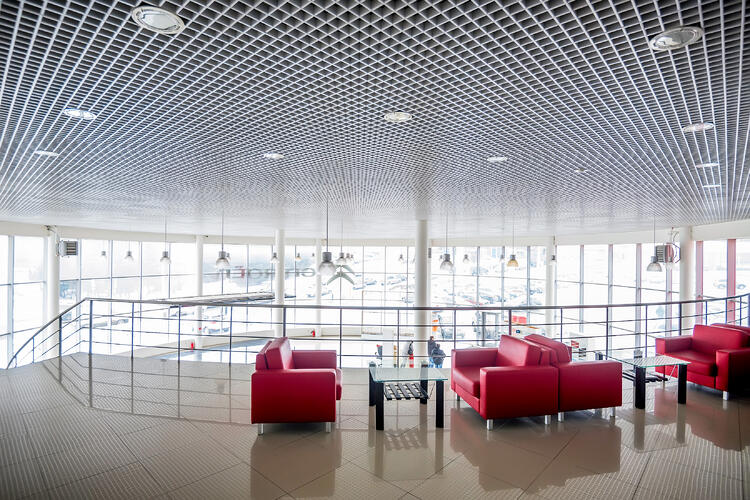 Everything we're doing is all about trying to improve the customer experience; we want Sonic to be the best place to shop—and work."
As Sonic Automotive expands its geographic reach outside of its current new car markets with its EchoPark brand of used car superstores, Perceptyx continues to work with the company to help it achieve its goals—and see the way to get ahead of problems that might stand in the way of its strategic plans.
About Sonic Automotive
When Sonic Automotive was founded in 1997, the company had 20 dealerships representing 15 brands and several hundred employees. In the years since, the company has grown to become one of the largest automotive retailers in the U.S. and a member of the Fortune 500.
Today, Sonic Automotive has over 9,000 employees and represents 24 brands, offering sales and service through 100 dealerships in 13 states. In 2014, the company launched its EchoPark brand for late-model, low-mileage pre-owned vehicle sales. There are now nine EchoPark locations in Colorado, Texas, and North Carolina, with plans to expand the brand beyond the markets where Sonic currently operates new car dealerships over the next five years. EchoPark has already expanded its reach through online sales and vehicle purchasing, attracting customers from outside the geographic areas of its current stores
Headquarters: Charlotte, NC

Industry: Automotive sales & service

Number of Employees: Over 9,000