A Trusted Listening Partnership Elevates the Employee Experience
A Trusted Listening Partnership Elevates the Employee Experience
Majesco, a global leader of cloud insurance software for insurance business transformation, helps insurers modernize, innovate, and deliver personalized customer experiences. Based in Morristown, New Jersey, the organization is a remote-first workplace with more than 2,000 employees around the globe.
Majesco strives to exemplify its core organizational values of integrity, curiosity, creativity, collaboration, and empathy. Listening forms the foundation of these values: "We listen before we speak, and ask before we act." Given the importance of listening to Majesco's success, elevating employee experience through a listening partnership with Perceptyx was a natural fit.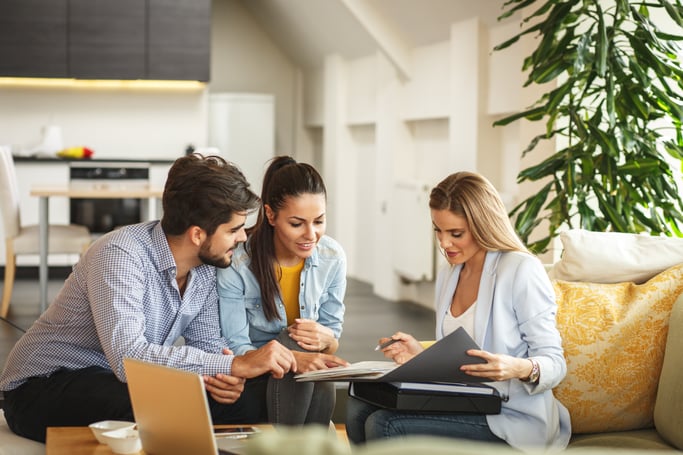 The Search for a Complete Platform Solution
Two years ago, following mixed results with an internally developed and managed survey tool, Majesco searched for a strategic listening partner. As a market-leading insurance technology company, Majesco wanted a vendor that offered both a comprehensive platform solution — effectively blending survey administration, data analysis, and action planning — and significant domain expertise in evaluating employee experience.
Jonathan Talman, Majesco's Vice President of Global Talent Management, led the initiative that launched the Perceptyx partnership. "Formal employee listening was a new direction for us and we knew we needed expertise to go along with the technology," Talman said. "Perceptyx stood out from others by leading with their consulting expertise and professional services. Their technology is great, but we liked that they presented it as an enabler and not the focal point."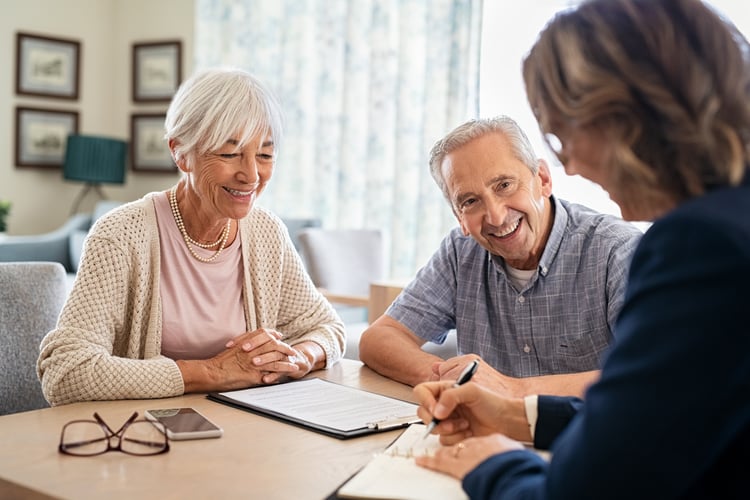 "Employee Listening Helps Us Understand Our People the Way We Understand Our Business"
For Majesco, the most important outcome of its formal employee listening was the cultivation of organizational knowledge about its people. "We wanted to understand our employees as well as we already understood our business. Two of the biggest things we were trying to wrap our brains around in 2020 were change management and employee retention."
Over the past four years, Majesco has undergone a number of significant changes, including new senior leadership, various complementary technology acquisitions, expanding partner relationships, and finally being acquired and taken private by Thoma Bravo in 2020. "We were doing a lot to help our expanding team adapt and evolve, but we needed a way to know what was working and what we could be doing differently," said Talman.
This was further complicated by the onset of the pandemic and the subsequent "Great Resignation," which made engagement difficult and turnover a critical issue. To deal with these challenges, Perceptyx worked with Majesco to develop deeper insights related to the drivers of employee engagement. "We needed a clear understanding of these drivers so we could deal with retention and attrition," Talman said.
From Data Collection to Action Planning
For the company's first annual all-employee engagement survey in 2021, Talman worked with Perceptyx to set a target participation rate of 80%, which the organization missed by a mere percentage point. The 2022 survey surpassed that rate with 88% of employees participating.
"The point of the first survey in 2021 was to get a baseline and we didn't set any formal KPIs," Talman explained. "We wanted to know that the feedback we received was genuine and reflected the overall experience of the entire organization."
The data collected in these first two surveys was used to facilitate action planning. "We empowered the business to decide where it made sense to action plan as individual teams and where it was better to action plan in larger groups. Our overarching criteria was that every employee had to be covered by at least one action plan that was developed closely enough to them to have personal relevance."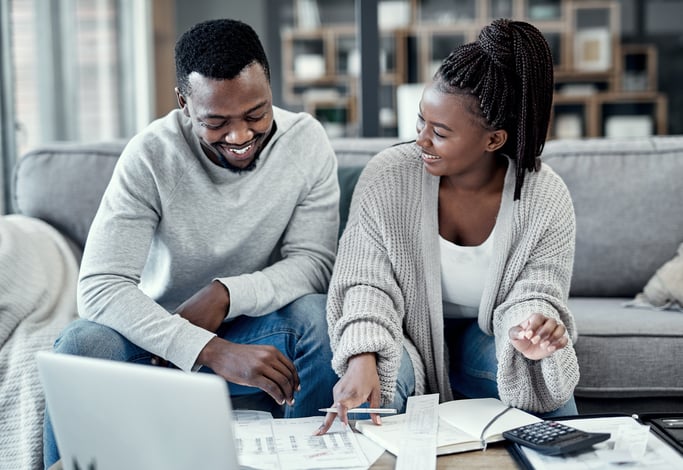 Meaningful Responses to Employee Listening
At the organizational level, aggregate data from the two annual surveys provided the insights needed to justify several concrete actions. In 2021, survey feedback showed that employees wanted more communication from leadership about the various changes the organization had been undergoing. "Our people wanted to know why we were making these changes, so our CEO is now very careful to ensure that every communication about a change explains not only the 'what' but also the 'why,'" said Talman. "People need to have a clear sense of their place in the organization, as well as leadership's vision for the organization, or else they're going to feel left out."
The 2021 survey also emphasized the value of employee recognition. "When our organization completes a significant initiative, our CEO sends out not just a summary of what that initiative accomplished but what we call 'Standing Ovations,' where he lists every single person who played a role in that initiative. Providing this recognition, much like clearly articulating the future plans for the organization, gives people a sense of belonging, and belonging helps with retention and overall job satisfaction."
The 2022 survey further revealed a strong correlation between engagement and involvement with Majesco's employee development systems and platform, as well as the fact that many employees felt they lacked sufficient time to use them. "With this in mind, we instituted a Global Learning Day on December 9, 2022, during which employees were given the opportunity to put aside any work that wasn't mission-critical and instead pick one or more development opportunities that would enhance their skill set," said Talman. "Even though it was only a one-day activity, it's something that can be reproduced and combined with other development initiatives to advance our learning culture."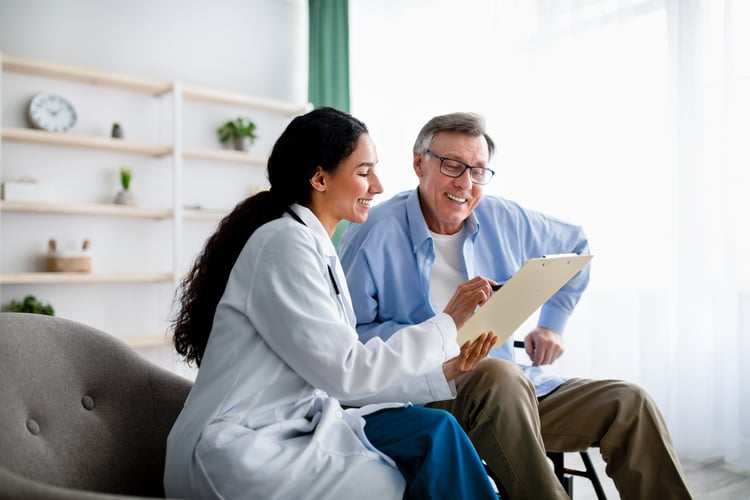 An Improved Employee Experience Leads to World-Class Business Outcomes
For Jonathan Talman and the rest of Majesco's leadership team, the two-year partnership with Perceptyx has already paid big dividends. Not only did the organization boost employee participation in the survey by 9% from 2021 to 2022, it also saw a 14% improvement in engagement, rising from 67% to 81%. Across all nine categories for which Majesco had trending data, the organization experienced an improvement of 10% or more.
"We can point to significant actions we took that relate directly to many of the increases in favorability from our first survey to our second," said Talman. "For example, people are more educated on our corporate strategy. We expanded our development opportunities and made people more aware of how to take advantage of them. Our people get more actionable feedback and get it more frequently because of how we've responded to what we heard. We took deliberate action to improve every sentiment. Employee listening has had a positive impact on our overall employee experience."
This positive impact on employee experience translates into measurably superior business outcomes. "One of our goals when we embarked on this formal employee listening strategy was to reduce the impact of negative turnover trends that were affecting other organizations, and we've seen progress in that dimension," said Talman. Better retention has led to an increase in the number of long-tenured employees, which has enabled Majesco to be more efficient in its business execution given that veteran employees are more knowledgeable about the industry, the organization, the products, and the customers.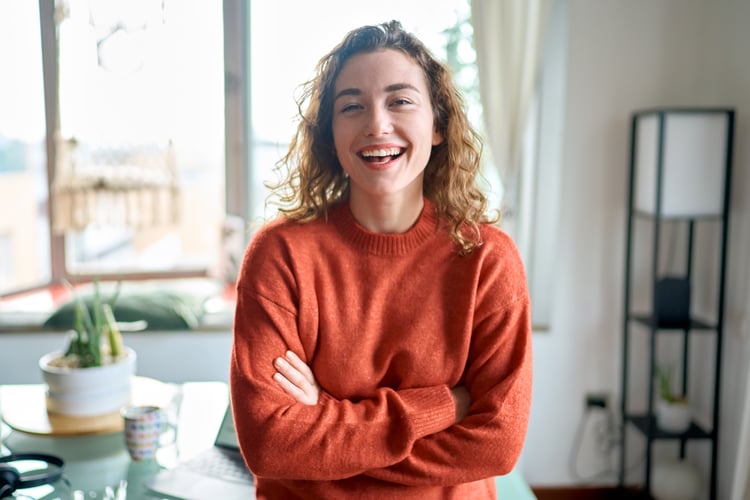 A Powerful Platform Backed by the Best-in-Class Perceptyx Team
Talman has found much to like about Perceptyx's platform. "User-friendliness of the action planning tool is the biggest thing, because I've seen other systems that are very complex in their design and lose sight of the end user and their objectives. Our typical user is a manager who needs to pinpoint and analyze data efficiently and then do survey action planning on top of what is already a full plate. The platform's '1-2-3' framework and the off-the-shelf action planning suggestions make this an easy task for the manager and their team. They can focus on getting a plan in place and moving forward quickly, instead of struggling with over-engineered technology."
In Talman's informed opinion, Perceptyx's consulting and professional services made the execution of Majesco's employee listening strategy something more than a "check-the-box HR event" that occurs annually. "When it came to understanding and acting on our survey results, we were fortunate to have partnered with such fantastic resources. Whether it was in the planning and execution of the survey, or the interpretation of the data, we couldn't have asked for a better team to work with. Perceptyx's team is invested and we've seen great examples, both anecdotally and in the survey data, where team members were deeply engaged with what was said and what actions might be taken in response. After the second survey, the Perceptyx team was quick to tell us where improvements were and were not made."
Together, Perceptyx's platform and people add up to a trusted partner that Jonathan Talman would recommend without reservation. "We can trust Perceptyx and their expertise to help us build the culture we want for our organization. We started small, focusing on a few key objectives we have worked to achieve, but we can now begin strategically expanding the partnership to include additional listening channels. We are looking to Perceptyx to help us understand the next iteration of our employee listening strategy."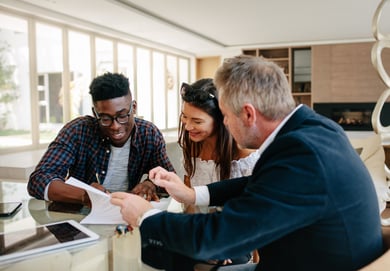 About Majesco
About Majesco
Founded: 1982
Industry: Software
Revenue: $250 million (2022)
Corporate Headquarters: Morristown, NJ
Employees: 2,000+ globally
Website: www.majesco.com
---
Customer Success Snapshot
The Challenge:
Launch a formal employee listening strategy
Develop deep, data-driven insights to uncover the drivers of employee engagement
Improve business outcomes related to retention and attrition


The Solution:
Successfully completed two iterations of the annual engagement survey
Developed benchmarks against which the organization could undertake action planning
Expanded internal development opportunities and dedicated an entire day to organization-wide training and professional development
Improved employees' understanding of corporate strategy by sharing detailed reasons for why key organizational decisions were made
The Outcomes:
Increased year-over-year survey participation from 79% to 88%
Experienced a 14% increase in its Engagement Index, rising from 67% to 81%, with increases of 10% or more in all nine categories for which Majesco had trending data
Saw an improvement in employee retention between 2021 and 2022, enabling more agile and efficient business execution


More Customer Testimonials