Building an Employee Listening Strategy that Pays Dividends
Building an Employee Listening Strategy that Pays Dividends
Huntington Bancshares Incorporated is a $179 billion asset regional bank holding company headquartered in Columbus, Ohio. Founded in 1866, the Huntington National Bank and its affiliates provide consumers, small and middle-market businesses, corporations, municipalities, and other organizations with a comprehensive suite of banking, payments, wealth management, and risk management products and services. Huntington operates more than 1,000 branches in 11 states, with certain businesses operating in extended geographies. As an organization, Huntington prides itself on "doing the right thing" with a can-do attitude, service heart, and forward-thinking.

Values in Action
Matthew Hall, who now serves as Huntington's Business Management and Colleague Experience Director, understands how listening supports all parts of the organization's core values and mission. He has spent his entire career – nearly 37 years – with the company, a relationship that dates back to his sophomore year at Ohio State. Throughout his prior 6-year role as Director of Culture, Hall worked closely with Perceptyx to execute the firm's listening strategy and drive world-class organizational outcomes.
"I've been here so long I remember the days when I would get this big pile of papers that had the survey results for my team on it," Hall recalled. "I actually made contact with Perceptyx at a learning and development conference, and in talking with the representative, I realized that the Perceptyx platform was going to give us the ability to put the results in our leaders' hands in ways that we were never able to do before while enabling us to use the data to elevate our culture."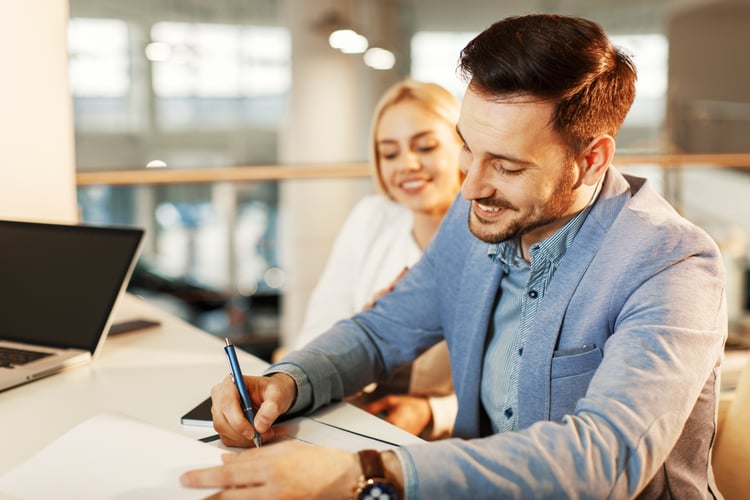 Getting a Handle on Action Planning
For Hall, the most urgent need at the beginning of Huntington's relationship with Perceptyx was the ability to ensure that leaders had all the information needed to quickly act on the relevant insights. "Before Perceptyx, it was all about the results of the surveys, but that involved looking at the top of the organization as opposed to taking it down to the team level and emphasizing that each manager who receives team results can take the appropriate action. We would spend lots of time doing something at this macro level. The managers would eventually receive paper reports, but they didn't do a lot with them."
With Perceptyx's help, Huntington was able to disseminate survey results in 2-3 weeks. On top of that, Perceptyx dove deeper into the survey data to help Huntington understand specific challenges. "Early in the engagement, this helped us get a handle on turnover," Hall said. "This was before we were even doing exit surveys. Perceptyx was able to layer our turnover data into our survey data, letting us take that data and help us understand where we could make a bigger colleague impact."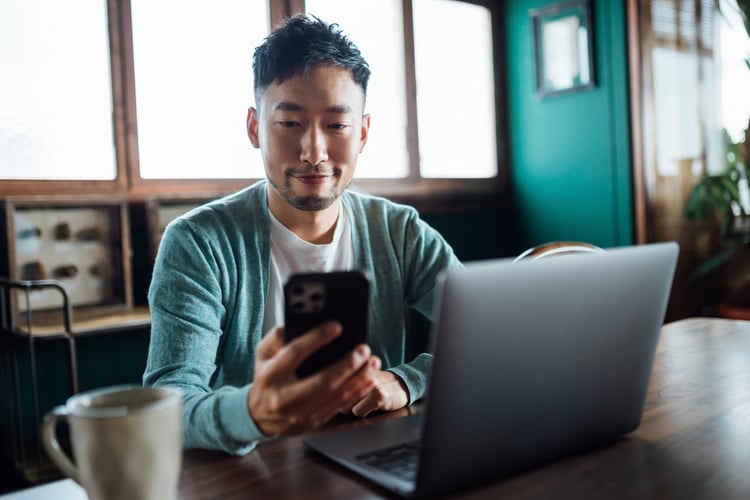 Analyzing the Data to Discover Opportunities
Perceptyx was able to "slice and dice" the data for Huntington. "Early on, we pushed as much of the data as we could through the Perceptyx team. The survey platform let us quickly go through the verbatims [direct responses to open-ended questions] and identify keywords and topics our leaders were looking for."
Huntington Bank was able to utilize these granular dives into the data to uncover areas of opportunity for improvement. "One year, a segment of the organization was having issues around technology, and I remember the leader of that segment coming to me to ask for help. And now, instead of manually searching data, we were able to identify exactly what he needed in the verbatims to begin addressing the issue," said Hall.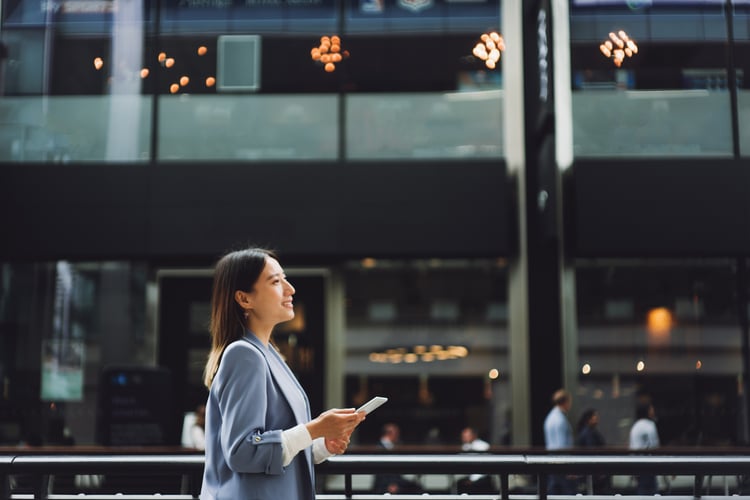 Responding to Employee Feedback
With regard to specific interventions made possible through listening, Hall pointed to a situation at some of their consumer branches related to "call nights," designated evenings when select bank employees would stay at the branch later than usual to reach out to customers. "There was a consistent theme in the listening data about how our people were not able to spend time with their family, go to their kids' soccer game, and so on. Within a few weeks of analyzing these insights, we stopped doing call nights."
Last year, Hall and his colleagues noticed similar trends in the data regarding Saturday operating hours for the consumer branches. "There are changes that we're making because we can see this feedback in a way that enables us to quantify it and show leadership that it's not just 10 people who are upset, but consistent feedback across geographies."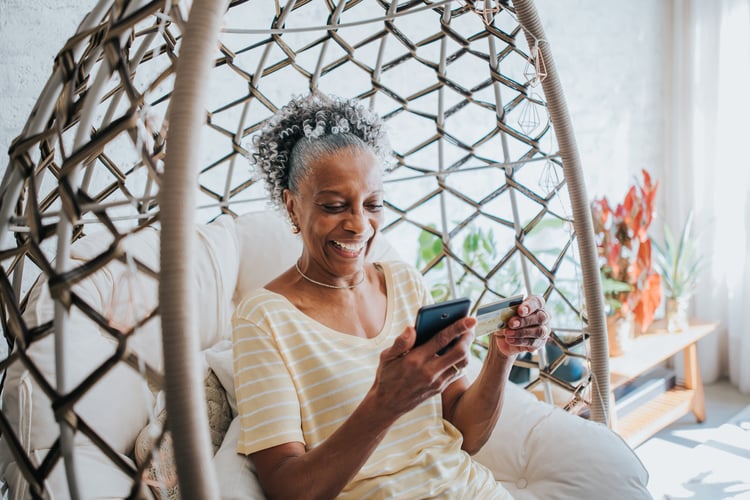 Listening for Cultural Fit
After announcing an all-stock merger with Detroit-based TCF Bank in December 2020, Huntington began a challenging period that included closing a number of overlapping bank branches as well as the need to overcome various regulatory hurdles. By the time the merger was completed in June 2021, the combined bank had more than $175 billion in assets.
"There was a lot to process with that merger, especially given that TCF Bank had merged with Chemical Bank in 2019," said Hall. "Nevertheless, we knew what to expect, or at least what to be prepared for. Our leaders understood the importance of getting an early read on sentiment related to the merger, which meant listening. The entire process, from an operational perspective, was incredibly smooth: from legal day one to full systems conversion took nine months."
During this period, listening helped Hall's team determine where they had low engagement hotspots within the organization's footprint. "We had areas where things weren't going as well as other places, so listening allowed us to identify areas where we needed to go in and make sure we were having additional conversations and connecting with those colleagues, both old and new. The data showed that our colleagues coming over from TCF were having an adjustment period. Even on the Huntington side, there were areas of opportunity. But the ability to dive into the data, powered by our relationship with Perceptyx, allowed us to identify segments where we had to drive continuous improvement."
Pulse surveys, Hall said, also enabled Huntington to keep tabs on the progress being made post-merger. "Coming off our annual survey where we merged the organizations together, pulsing gave us the opportunity to see what our engagement index looked like. We took our engagement index and asked questions. We also asked some questions that weren't part of our normal survey questions but would help us understand how aligned we were in terms of organizational purpose and values. This helped us see where some colleagues might not be connecting the dots, and prompted us to think about ways to overcome that challenge."
Action Planning Drives Continuous Improvement
One interesting finding in the listening data highlighted the connection between formal, manager-led action planning and higher engagement — the key to continuous improvement. "When colleagues see that managers have done something with their feedback — their voices — we see 15% to 25% higher engagement. We're at a place where 75% of managers are doing this formal action planning, which is really good. Now that we're a year past the merger, we can expect more buy-in from new leaders," Hall said.
To ensure that other opportunities for improvement aren't missed, Hall relies on Perceptyx to examine the results. "Instead of just getting the results and saying, 'Okay, we got the results,' we're like, 'What else could we do with this?' This way, we're really getting an objective, thorough look at what's happening."
Hall regards the participation of Perceptyx's consultants in presentations to leadership as another critical component of this long-standing relationship. "Our team appreciates that the consultants' insights come from a different point of view than what ours would be because we're here every single day. Prior to the pandemic, we had a consultant present at the board meeting. The message from consulting was always, 'We're going to help you through this because every year's a little bit different.'"
Another notable improvement involved a reduction in the length of their annual survey. "At the time we first started, when we met with Perceptyx, we had 100 questions on the annual survey," said Hall. "Until right before the pandemic, we still had close to 50 questions. Now we're around 30 questions, which takes colleagues about 10 minutes and 30 seconds to complete, on average. We had to get leadership on board with this because everyone wants to ask every question, but Perceptyx helped us understand what our most important questions were."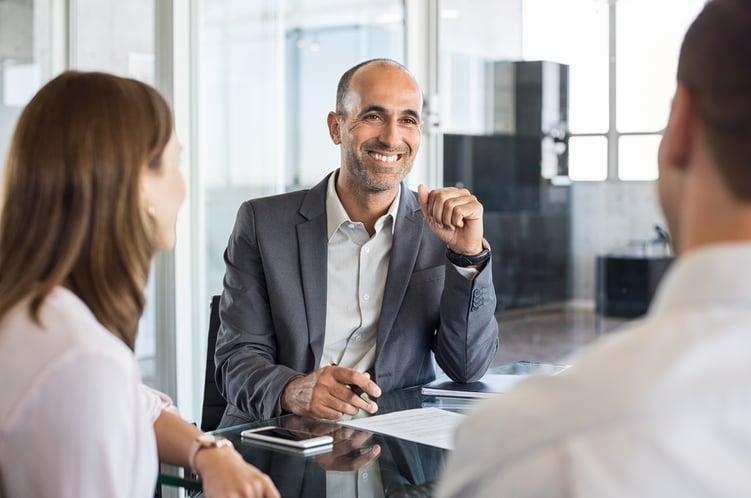 Essential Perspective on the Employee Lifecycle
Huntington has also utilized Perceptyx to better understand its onboarding process, a make-or-break period in the employee experience that became even more important as the company worked through the TCF Bank merger. Said Hall: "We do onboarding with Perceptyx, surveying new colleagues four times in their first year. We also do exit surveying with Perceptyx, and we're getting much better levels of reporting than we did with the prior vendor. Our completion rates for the exit surveys fall between 60% and 65% of people who receive the survey, which is much higher than what we were previously getting. Before this, we were in the 25% to 30% range. This is critical data to have in terms of understanding where your organization is at any given point in time, so the fact that we're getting more of it is a major improvement."
The onboarding survey, Hall explained, has helped Huntington address areas of opportunity in their new hire process for both incoming employees and their direct manager. "We have a manager survey that's done internally with new hires. If a manager has a new hire, we send a survey to them within the first 30 days to find out what the manager's experience was like with talent acquisition and onboarding. We began doing that with Perceptyx in early 2022. From a talent acquisition perspective, discovering inconsistencies in the experiences of the manager and the new hire can help us better understand the onboarding process. You're incorporating both perspectives here."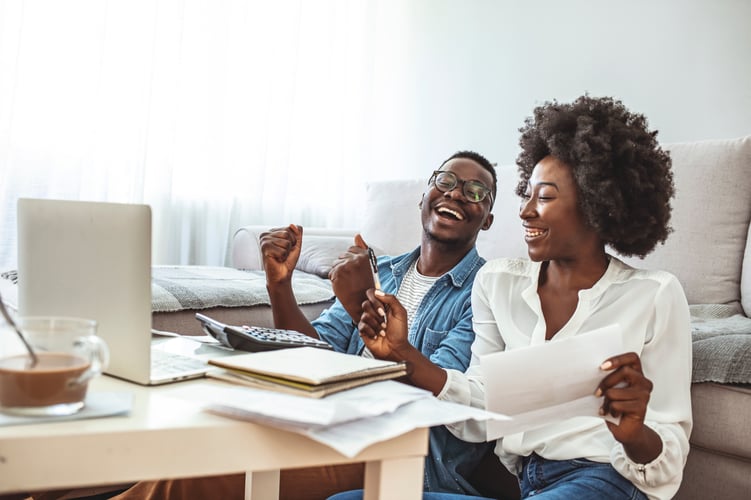 Growing with Perceptyx
Fast access to quantitative, actionable data is important on its own, but Hall emphasized the value of what the engagement with Perceptyx allows Huntington to do: have candid and sometimes difficult conversations about topics like well-being and flexibility. "What listening has allowed us to do is strategically dig into some different areas. When you think about emotional, mental, and physical well-being — all of those pieces of wellness — having the data in front of you enables those conversations to happen because now you're seeing the whole picture. It isn't taboo to talk about well-being or flexibility anymore, because the data from the listening you're doing serves as the foundation for those conversations, which in turn lead to improvements in your organization. Our colleagues expect us to ask, get feedback, and then act on that feedback. Their expectations of the organization have changed, which means we have to continue to listen, probably even more so than we have in the past, and adapt to new ways of working because we're not going to go back to what we were doing prior to this."
For Hall, this means that Perceptyx is very much part of the Huntington family. "I realize this sounds corny, but Perceptyx is family. We meet with the Perceptyx team every week throughout the year. We have a standing meeting on the calendar. We deal with recurring subjects like the annual survey, or new projects like the manager survey we were trying to stand up."
When asked to capture Huntington's relationship with Perceptyx in a single word, Hall offered an interesting response: "Fun. What I mean is, this great partnership and the exciting work we're doing together has made my job fun. It has energized our leadership team. We've solved organizational challenges and opened up conversations with our colleagues that we never could've done before. When everything is clicking like this, the work is fun."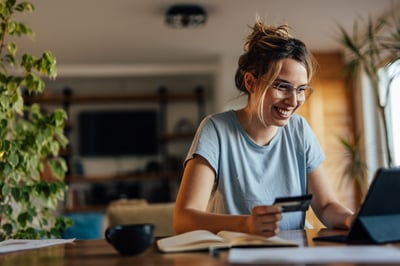 About Huntington Bank
Founded: 1866 as P.W. Huntington and Company
Industry: Financial Services
Revenue: $4.8 billion
Total Assets: $179 billion
Corporate Headquarters: Columbus, OH
Employees: 20,000
Website: www.huntington.com
---
Customer Success Snapshot
The Challenge:
Improve listening data collection, accessibility, and analysis

Use listening to uncover opportunities for improvement within the company

Continue expanding the listening strategy to incorporate multiple channels of listening
The Solution:
Perceptyx's platform serves as a hub for data collection and action planning

Pulse surveys enable rapid capture of employee feedback to determine where hotspots and areas of opportunity exist

Huntington continues to expand the use of Perceptyx products, most notably in onboarding and exit surveying, with future plans to add employee crowdsourcing and manager effectiveness




The Outcomes:
Data collection and analysis times have dropped significantly, and manager-led action planning facilitated by the Perceptyx platform has been tied to higher overall engagement scores

Huntington has targeted and resolved multiple issues related to flexibility,

well-being, and cultural alignment that arose from the TCF Bank merger

Each additional listening channel has driven immediate process improvements in the area to which it corresponds, such as employee lifecycle surveys for onboarding and exit




More Customer Testimonials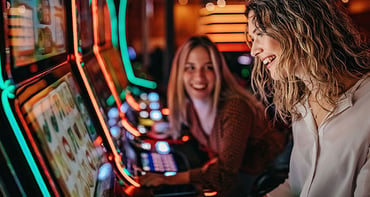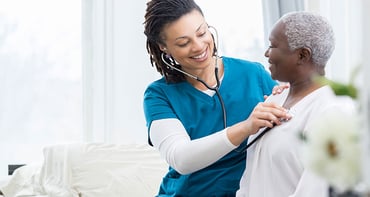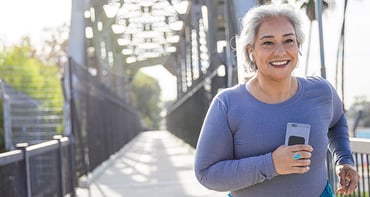 How an Innovative Approach to Pulse Surveys Is Paying Off for Principal®
Principal Financial utilized pulse surveys and rapid action planning to achieve world-class listening outcomes.
Read More

about Principal customer story