Checkers & Rally's - Solving Turnover Issues Customer Story
Creating A Crazy Good Employee Experience
When Marna Killian arrived at Checkers and Rally's in October 2016 to lead the company's HR function, the company was struggling with turnover that was higher than the 150–160% average for the quick service restaurant industry.
Killian, who arrived with 30 years of experience in the hospitality field and a unique perception of the employee lifecycle as a "journey," understood that, in order to solve the company's turnover problem, CheckersRally's needed a plan to improve the employee experience. At the beginning of her tenure, the company did not have a comprehensive employee feedback mechanism. Employee surveys had been conducted in 2014–2015, but they were of an ad hoc nature, missing the pre- and post-survey insights and communications to drive strategic action. Leaders realized they needed a more comprehensive approach to understanding employee perceptions.
Killian initiated an RFP process in 2016, the year she joined Checkers & Rally's, to identify a vendor/partner who could help her address the company's employee engagement and turnover issues. This process continued into 2017, when seven survey providers were interviewed. After winnowing the field to three, Checkers & Rally's chose Perceptyx as the best fit for the company's culture and values.
The same year the partnership with Perceptyx began, Killian started working with her HR team to do strategic employee experience planning. "The company had started to make improvements, but didn't give a great experience to employees," said Killian.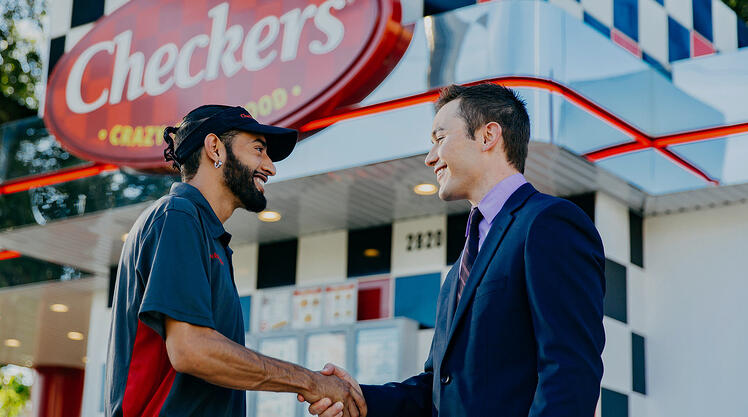 "We have a great culture, values, and purpose, but just didn't have a focus on people. Everything we do from a people perspective to make the employee journey positive is incredibly important."
With the goal of improving the employee experience, the team designed a vision statement for the HR department:
"Enriching people's lives through the crazy good experience," which aligned with the company's business slogan of "Crazy Good Food."
---
Transforming HR To Create Competitive Advantage
The Checkers & Rally's HR vision statement was designed to support the goal of intentionally creating positive emotional touchpoints at every turn in the employee journey. HR reasoned that, if this was their focus, they could create a better experience and tackle the company's turnover problem.
The target employee pool for Checkers & Rally's is young and diverse. The HR team realized that the company could give their employees opportunities to which they might not otherwise have access. Starting from this perspective of wanting to enrich and change employees' lives, the team mapped out initiatives for 2018.
They started by breaking down every employee touchpoint; from the pre-hire experience through an employee's exit from the company, and aligned various initiatives to these critical parts of the employee life cycle.
Then, they designed experiences to engender positive emotions at each of those touchpoints. Stepping back, they assessed what was missing. What they learned is that they had gaps in both available resources for enhancing these touchpoints and in the HR function itself. Addressing those gaps became the first step in the plan to improve employee experience.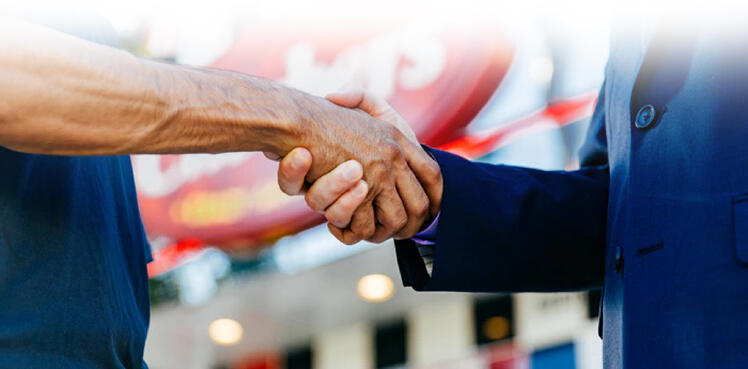 "We didn't have a talent acquisition team," Killian said. "We weren't helping the operators staff the restaurants. We were only doing above-restaurant-level recruiting in the support center with part-time staff and generalists, so we added an acquisition and an employee engagement function." Another issue was a disconnect between the departments in the HR function itself. At Checkers & Rally's headquarters, the HR department is located upstairs while the training and talent development staff were located downstairs. As a result, information was siloed and HR did not have a holistic point of view regarding the employee life cycle.
To address this gap, Killian brought the leaders of HR, training and talent development, and talent acquisition and engagement together; the initiatives of all parts of the HR function were combined so they were all working collaboratively to create that crazy good experience. Once everyone on the team was on the same page, the company set out to implement a 3-year plan for enhancing the employee experience.
---
Partnership With Perceptyx Brought Focus To HR
At the same time the HR team was adding the talent acquisition and engagement functions and looking at the holistic employee experience, they were engaged in their search for a survey provider. Soon after partnering with Perceptyx, they launched an annual engagement survey then an onboarding survey process.
"Perceptyx was a superb partner in guiding and directing how we set up and implemented onboarding and exit surveys," Killian said.
"What's been extremely successful is being able to look at onboarding and engagement and learning through the feedback to the actions we have taken to improve the experience."
Critically, the partnership with Perceptyx gave the company the tools it needed to address the biggest problem—employee turnover. "We needed to decrease turnover and make employees happy to stay longer, especially in this labor market," said Killian. "How could we create an experience that will keep employees onboard?"
For insight into the reasons behind the high turnover, HR focused on the first 90 days of employment. "In the restaurant business, the first 90 days are critical," Killian said. "When we looked at the data, we found that employees who stayed beyond 90 days were 103 times more likely to stay for a year or longer." On the other hand, employees who left within the first 90 days of employment stayed for an average of only 18.4 days. This highlighted the need to gather feedback early in the employee journey and at several points during the first 90 days.
In response to the data, onboarding surveys were administered at 10, 30, and 75 days post-hire, to understand employee perceptions at those points in the life cycle. Although participation in the surveys was not high, HR learned that employees have different needs at different points in those critical first 90 days:
10 days:

Employees wanted to be welcomed to the team.

30 days:

Employees expressed a need for resources they lacked.

75 days:

Employees expressed the need for respect from their manager, and the desire for a good relationship with their manager.
Using this information, HR implemented initiatives to address these needs. For new hires, they designed a new hire kit for managers to give to employees to welcome them to the team. The kits included a uniform, a t-shirt, a hat, a backpack, and a water bottle. Introducing the new hire kits produced some improvement in scores on the 10-day onboarding survey.
To address employee concerns about resources, HR improved adoption of theLearning Management System (LMS) to help train new employees. Tying this initiative back to the onboarding survey feedback, they focused on managers giving employees access to the LMS on day one or two, to address the resource issue before the 30-day mark where employees indicated resource constraints became a barrier to performance.
For the main employee concern expressed at 75 days post-hire—respect from their manager and a good manager/employee relationship—HR shared information with the operators of company and franchise stores about how to create better manager/employee relationships.
"The other thing was the annual engagement survey," Killian said. "Perceptyx was able to look at the data from people who completed the survey and left in the two months following the survey. Comparing the responses of those who left versus those who stayed, the HR team was able to focus on the critical differentiators that might enhance employee retention.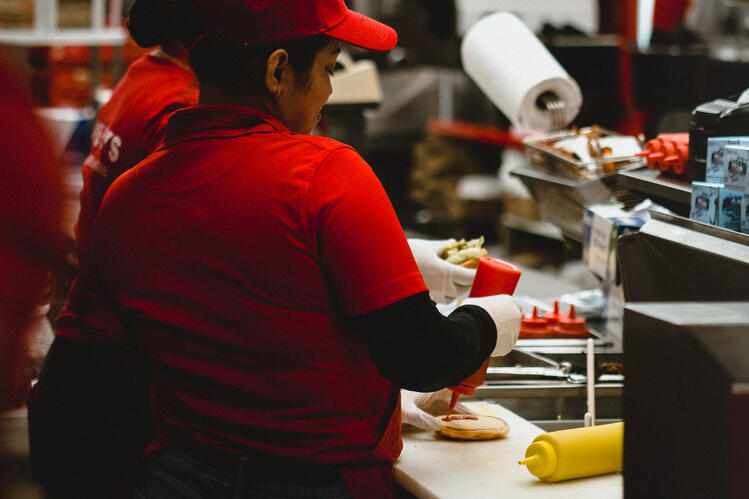 Employees who left cited the relationship with their manager/being treated with respect, and opportunities for career growth and professional development as primary influencers of their decision to leave. HR addressed those friction points with leadership development for managers to help them improve their people management skills. The HR team used the LMS and other initiatives to help create career growth opportunities for employees.
Killian said, "Those two things—the onboarding surveys and the engagement survey analysis—have been extremely helpful as we've gone along the journey. Having Perceptyx as a partner and having access to their survey platform has been extremely beneficial. So much so that Perceptyx won our supplier of the year award last year. And, for a good reason—they have been an amazing partner. As I said when the award was presented, our experience with Perceptyx has been, "The answer is yes, what's the question?" They find ways to get things done or create alternative solutions to help us with any obstacles that come up."
"One thing we stipulated in the RFP process was that we wanted each employee to get a unique link to the survey, to ensure managers weren't tempted to complete the survey to increase participation. So Perceptyx created the capability to send texts and emails to each employee with unique links to the annual, onboarding, and exit surveys. The text feature was new tool for Perceptyx—they developed it to meet our needs."
---
Making Progress On Strategic Goals
Killian said the company put some measures on the scorecard for the first and second years of their survey program. The first year measure was participation. First year participation was 33%; participation increased to 58% in the second year and now, in the third year, has increased to 62%.
In the second year, HR started awarding points to locations that created an action plan in the survey platform. If the manager or operator checked in at any time during the year, they were awarded some points on the scorecard. The goal with this measure was to put emphasis on action planning and to encourage managers to meet with employees and discuss survey feedback.
After three years of surveying and action to improve the experience, Checkers & Rally's has started to see movement on its main challenge: Turnover has come down over the past three quarters. Killian said, "That's exciting, but there's still a long way to go. We're going to continue partnering with Perceptyx to get there. In this labor market, our turnover initially went up a little, while turnover in the industry as a whole went up much more; our turnover would have spiked even higher if we had not already been working to address the problem."
Even better, since the initiatives to improve the experience have been introduced, the company can demonstrate a correlation between employee engagement and higher profits.
"It's part of that whole service-profit chain," said Killian.
"If you take care of your employees, they take care of your guests. We've been able to show that franchisees who adopted the survey tools and initiatives are up in sales, and are more likely to get on the incentive cruise. Those who are participating in the survey program are doing better."
Going beyond the surveys and HR-designed initiatives, HR partnered with marketing to conduct demographic research on the company's employee base. They broke employees up into seven demographic groups; four of those included employees who had been with the company for a long time, who were grouped by age. The other three groups mirrored those age groupings, but included employees who had been with the company less than a year. The employees of all these groups participated in a focus group study, which provided HR with a number of ideas for incentives tailored to these groups. Incentives that were particularly popular with the focus groups were Instant Financial, which allows employees to be paid at the end of a shift instead of waiting two weeks for a paycheck, and assistance in obtaining a GED or accredited high school diploma online.
Killian also drew on some research that had been done by Taco Bell and Mercer, which revealed that scheduling and consistency of work hours was extremely important to employees, and that stabilizing the general manager position in each restaurant is critical for creating an environment conducive to a good employee experience. HR combined those findings with demographic data, focus group feedback, and survey feedback to create a game plan. That plan begins with great above-restaurant level operators; when these individuals are in place, the next challenge is to stabilize the general manager position, then to staff the restaurant, train the employees, give them attractive benefits, and offer development opportunities.
This game plan has been piloted in company-operated restaurants in Checkers & Rally's home market of Tampa, Florida. In those restaurants, the company has put certified training programs in place to create a career-progression step between hourly employees and managers. These locations have also adopted instant pay, the LMS, and management training programs. So far the results have been impressive—turnover in these locations is 30% lower than the company average, and sales have improved relative to the pre-initiative levels.
As Checkers & Rally's continues its quest to create a crazy good employee experience, Perceptyx is playing a key role in helping the company identify and address the engagement barriers that were causing high turnover. Now, three years into the process, employees are having a better experience, and turnover continues to decline.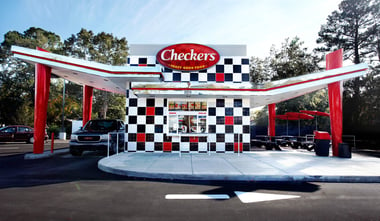 About Checkers & Rally's
Since Rally's and Checkers were founded in 1985 and 1986 respectively, the chain of fast food drive-in restaurants has expanded to more than 850 locations in 28 states and the District of Columbia. The company owns and operates more than 250 Checkers and Rally's restaurants, with the remainder of locations operated under franchise agreements. Collectively, the company and franchisees have a workforce of over 20,000 employees.
Checkers and Rally's merged in 1999 but retained separate branding in markets where restaurants were already in operation. Rally's restaurants predominate in the Midwestern and California markets, while Checkers are mostly found on the East Coast.
Headquarters: Tampa, Florida

Industry: Food Service

Number of Employees: 5,000 company employees; 20,000+ including franchise employees