21st Century Fox - Corporate Engagement Survey Customer Story
Insight to Drive Change
With over 22,000 employees in more than 50 countries, Fox's vast entertainment enterprise encompasses many different media formats including movies, television, sports, and news. The entrepreneurial spirit that encourages risk-taking in content creation also pushes the company to approach change with enthusiasm and optimism. One of those changes involved assessing and improving the employee experience for the organization as a whole. Because many of the brands operate as independent businesses, this represented a significant challenge. To begin, the team needed visibility across the entire organization.
---
Visibility Into a Distributed Organization
When Thomas Gaissemaier joined Fox as the new CHRO in 2017, one of his first questions was what kind of data Fox had about employee engagement across its many businesses. Sean Dailey, Senior Vice President of Organization Development and Training for 21st Century Fox, said, "Gaissemaier wanted a baseline. He comes from a consulting background at Boston Consulting Group (BCG), and BCG is so metrics driven, so data rich, that he was just looking for anything to help him understand and get to know the business."
Unfortunately, this data simply didn't exist for Fox.
Max Nicholson, Associate Director of Organization Development and Training, explains, "Fox has never been a unified company across its different businesses, from film to network to news. The businesses have always kind of acted independently from each other and in some regards, even competed against one another. This competitive model was intentional from the outset."
Building on this sense of rivalry and competition, Fox grew into a progressive, lean, and flexible company characterized by a scrappy entrepreneurial spirit.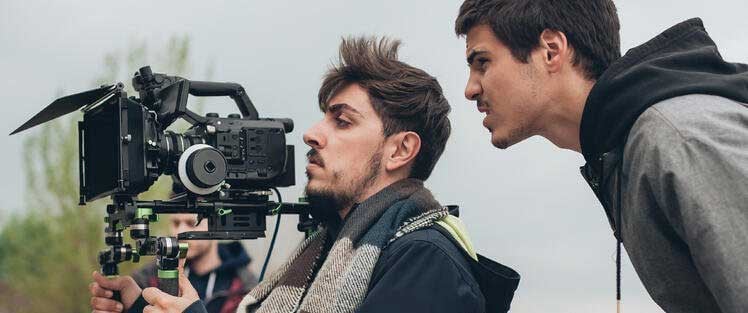 One of the challenges that resulted from this turbulent growth was a highly fragmented system of employee data. Nicholson explains that "Fox has experienced modest success at aligning some of their employee data into a single HRIS system, but it was still very spread out across systems like Peoplesoft and Workday, or even spreadsheets in many of the international businesses. There was no single view of employee data."
"There was no single view of employee data."
- Max Nicholson
Without a single source of data and no prior measurement of employee engagement at Fox, Dailey knew they needed to operate differently; they needed to break the box.
According to Dailey, "When Thomas found out that that [organization-wide engagement] data didn't really exist, he was more than happy to sponsor a corporate survey in terms of both the financial and political effort required to sell it to the C-suite. But it was risky, and we're about the risk-taking... the way we look at it is if it works, great; if it doesn't, it's okay because it was worth trying. We're a culture of risk-takers. It's the entrepreneurial environment we live in."
---
An Intellectual Curiosity to Match Their Entrepreneurial Spirit
With a PhD in Clinical Psychology, Dailey always begins his projects with thorough research.
Dailey explains, "With all of our projects, it doesn't matter what the project is. If it's something like the new performance management tool or if it's a vendor for engagement, everything must start with research. I don't think it's a typical thing, but we're always thinking 'literature review, literature review, literature review'… and just read up on anything and everything that's out there."
Dailey's team researched potential vendors, looking for a partner who could meet their dynamic and fluid needs. They needed a partner with an established model, but also the intellectual curiosity to create new solutions that push the boundaries of what was possible. They needed a world-class technology platform with the flexibility to help them break the box at Fox.
Perceptyx was the perfect balance of a proven technology and entrepreneurial spirit.
Speaking of their first in-depth review, Dailey explains, "The product itself was wonderful. It had the capacity to do so many things that we hadn't even thought of. One of the things that really stuck out to us was that when we'd ask, 'Can it do this?' Perceptyx would go, 'I don't know if it can, but I bet we can make it!' That was really a differentiating factor for us."
For Dailey and Nicholson, it wasn't so much what Perceptyx did that made the partnership, it was what the Perceptyx team was willing to do for Fox.
"I didn't feel like Perceptyx was questioning me. I felt like Perceptyx was interested in partnering with me to co-create exactly what it was that I needed. Perceptyx displayed intellectual curiosity in not only what we were offering to them, but in what we could co-create together. It was this idea that Perceptyx wasn't offering an off-the-shelf product; sure, it's the best product, but they're far from finished and they know that together we can make something even better," said Dailey.
"Perceptyx displayed intellectual curiosity in not only what we were offering to them, but in what we could co-create together."
- Sean Dailey, PhD
With the backing of their new CHRO, and a partner with an insatiable intellectual curiosity, Fox embarked on their first-ever corporate-wide engagement survey, powered by Perceptyx.
---
Generating Insights From Data
The Perceptyx team worked with Dailey and Nicholson to collect demographic data from each of its more than 60 businesses. As this cornucopia of data formats and sources was normalized into a more accurate picture of the Fox organization, the team created customized survey experiences for employees based on their operating company, language, geography, or organizational structure. Each employee was able to then experience not only the "21CF People Survey," but one that reflected their own unique subculture within the Fox network - an important element to the team at Fox.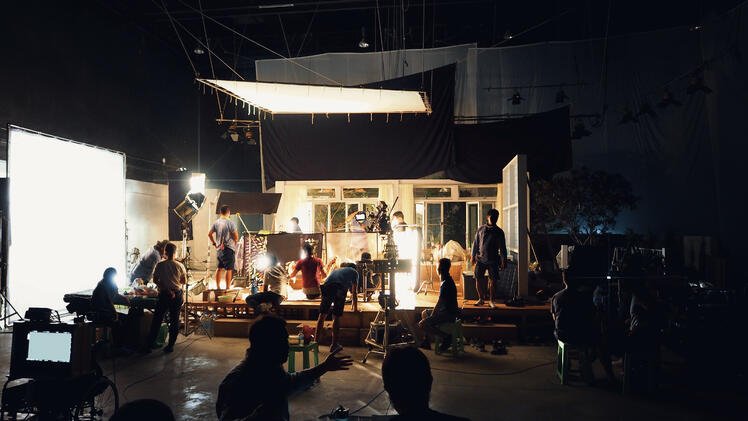 Additionally, in real time, for the first time, the team at Fox immediately began to see a clear picture of the sentiment and perspectives within the organization. They now had visibility deep into the organization, with both quantitative and qualitative data. Open-ended responses were translated on-the-fly and analyzed via the Perceptyx AI-driven comment analysis. Combining the insights gained from employee comments with detailed data from the scaled survey items, the Perceptyx system was able to immediately determine the existing level of engagement down to the smallest of teams. But more importantly, it was also able to identify the barriers that prevented people from engaging across all aspects of the employee experience. This insight gave the team the data they needed to help leaders make changes that would have real impact.
This insight gave the team the data they needed to help leaders make changes that would have real impact.
---
Equipping Leaders to Take The Right Action
The first Fox survey provided greater visibility into the health and wellness of the organization and its people, yielding insights that were sometimes surprising.
One such finding was that employees who had been through the company's mentorship program were 75% less likely to leave the organization. The system was also able to pinpoint where there was a high level of interest in the mentorship program, making it possible for Fox to expand the program exactly where it would have the greatest impact.
Another outcome was greater visibility into the promotion process. Dailey explains, "One of our leaders learned that people in her organization were often unaware of why promotions were given - and she really wanted her organization to be known for its openness and fairness. (...) Prior to the survey, there was no knowledge that this fairness perception was a problem at all." As a result of the survey findings, this leader took immediate action, providing her people with more information about how and why promotions were given. "People were able to see what leaders value on their teams, positively reinforcing the company's values in the process," says Nicholson. The data from Perceptyx identified an unanticipated problem and the insight to immediately do something about it.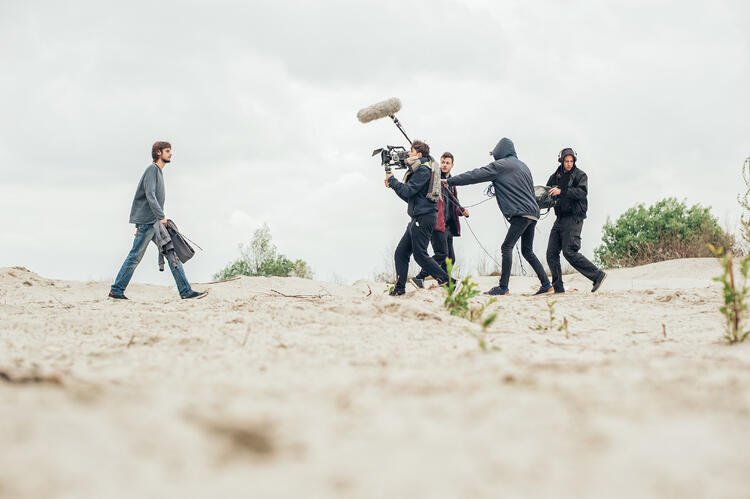 ---
Data Gives HR the Opportunity to Become a Strategic Partner
The organization-wide survey helped Gassemaier and the rest of the C-suite understand the culture and levels of engagement across Fox. Ultimately, however, it did much more: it provided managers and leaders in all the businesses with the data and tools needed to better understand the perspectives of their people and improve the employee experience as a whole.
"Data changes the nature of your job as an OD professional."
- Sean Dailey, PhD
According to Dailey, "Data changes the nature of your job as an OD professional. It's really exciting to be thinking about the types of information you can learn, and the types of real-time solutions you can provide to both the business as well as your client groups… helping people, the people that you're working with every day.
"Perceptyx enabled us to be better consultants," echoes Nicholson.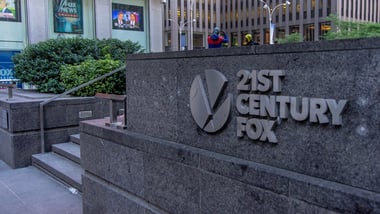 About 21st Century Fox
21st Century Fox (21CF) cultivates a culture of originality, innovation, and collaboration in creating enduring, unforgettable brands.
Fox is committed to empowering a diverse range of creators to do the best work of their lives, and building an organization for the future, one that can continue setting new standards for compelling stories and experiences for their customers worldwide.
With the continued success of its core video brands, Fox challenges the status quo, connecting with modern audiences and creating iconic, breakout entertainment that is recognized around the world.
Headquarters: New York City, New York, US

Industry: Mass Media

Number of Employees: 22,400