March 2020
Centering Engagement In Business Strategy
When BASF partnered with Perceptyx in 2019, the company was embarking on a new corporate strategy. Seeking to capitalize on the positive correlation of engagement and business outcomes, company leaders had turned their focus on employee engagement. After employee engagement was affirmed as a non-financial target by the BASF Board of Executive Directors, leaders knew they had to find a better solution for gathering employee feedback.
BASF conducted census surveys across the organization, but many employees were still responding on paper. With more than 115,000 employees at over 350 production sites in more than 80 countries, collecting, collating, and analyzing the data was a complicated task requiring several months to complete; this lag in reporting results undermined action planning efforts. Because the census survey required so much effort to conduct, it was only administered every three years, further limiting its potential to help drive business performance.
"

Once employee engagement became a top priority, HR began the search for a better solution - one that would not only provide fast turnaround on survey analytics, but also the excellence in execution required to support a key business strategy,"

said Silvia Elsland, BASF Head of Workforce Analytics. After interviewing several survey providers, they partnered with Perceptyx.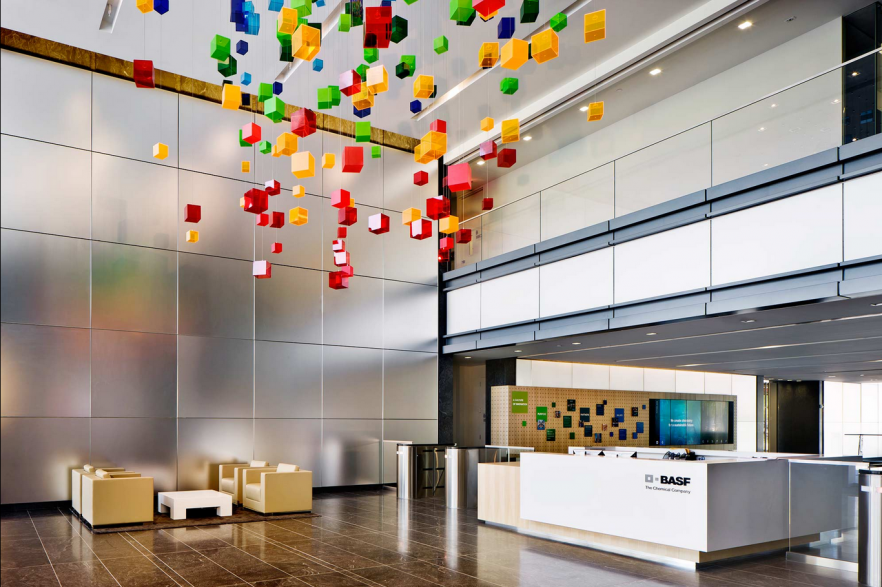 ---
A Custom Listening Program Tailored To Business Strategy
BASF launched its new engagement initiative in 2019 with a leadership survey in May, and a new census survey (Employee Voices) in September. Beginning with the end in mind, the content for each survey was determined by both the strategy team and business leaders, and focused on what the company wanted to measure and why. This allowed business priorities to drive survey and reporting design, making the survey more than just an HR tool. The goal was to enable and integrate the overview of engagement for senior leaders and HR business partners (HRBPs), to give them a foundation for strategizing and driving engagement.
One of the major successes of the company's listening program was the deliberate decision to go beyond the engagement census. While the Employee Voices survey provided clarity for leaders to prioritize team-based actions and organizational development, the leadership survey promoted greater awareness and understanding of the strengths and development needs of leadership. Each of the surveys had a separate and distinct purpose, and their own timing, branding, and follow-up protocol. Still, the two surveys were married under the same strategic listening banner, with each focusing on a specific aspect in the feedback structure.
However, the biggest success has been the listening program's relevance to the business. Thanks to leadership buy-in at the outset, employee engagement is no longer a "check box;" it's understood to be intertwined with BASF's ongoing business success. "There is a general awareness building of the explicit link between how the employee experience is perceived across BASF and the impact it has on business metrics. We've begun that conversation but it is a journey," said Silvia Elsland, BASF Head of Workforce Analytics.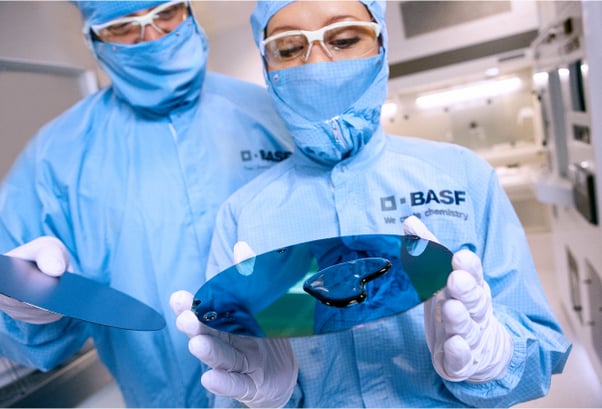 ---
Surveys Designed To Enable Action
The first win for the new listening program was the fast turnaround of survey results. Previously, BASF leaders had waited as long as eight weeks for results; implementing actions based on these results had taken up to 10 months. Administering the survey via the Perceptyx platform allowed personalized results to be delivered throughout its diverse org chart within two weeks—enabling action planning to begin almost immediately. Because it is now much easier to both conduct the survey and turn around the analysis and results, BASF has moved from a three-year cadence for its engagement survey to an annual cadence—allowing the company to more closely track engagement and be more nimble in taking action.
The design of the Voices survey was also instrumental in enabling action. Research with BASF stakeholders and leaders to identify the most important questions meant the survey was tightly-focused and limited to fewer than 40 items; because of the work BASF did up front, action on any of those survey items would be business-relevant because they all impact engagement and business performance.
This strategic alignment creates a direct path for leaders throughout the company to create positive change."
said Natascha Hausmann, Teamlead People Analytics/Employee Surveys, BASF SE.
"To set up the questions for the survey, we looked into what are culturally important drivers for BASF," said Elsland. "With our new strategy that started one and half years ago, we had a clear direction where we wanted to drive the company culture, so we looked into the drivers and how they connect to engagement and incorporated that into question design. We worked with people from the business and strategy teams to create the framework. Now, when we connect to work on suggestions for follow-up actions, they all play into our strategy, because that's the way the frame is set."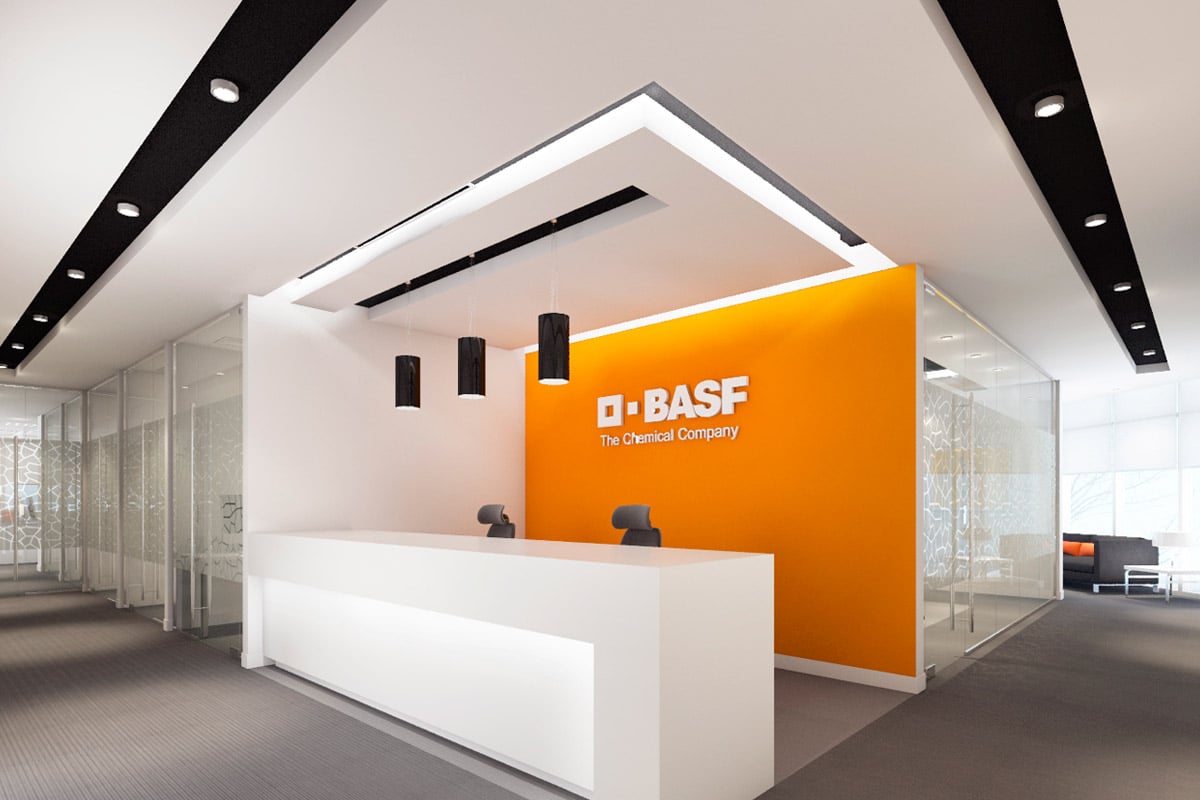 ---
Emphasis On Action
BASF embraced the 1-2-3 Action Planning model recommended by Perceptyx: Identify one key issue to focus on, identify two things to do about it, and communicate three times to the organization on actions and progress.
"The simplicity of this approach allows us to move quickly to action planning, and combined with our action planning tools, everything our leaders need to take action is in their hands and they can start movement,"
said Elsland.
In North America, BASF went one step further and also employed Perceptyx's Analytics to Action training models in North America. This virtual learning series focused on providing HRBPs with tools, resources and best practices to enable them to be better advisers to their leadership teams. "I found the Analytics to Action session to be very helpful; it allowed me to key in on the right areas to focus on with my leaders," one attendee said.
Additionally, an employee engagement measurement toolkit was created and walks HR partners through the process steps, best practices, and resources to deploy ad-hoc surveys that complement the Employee Voices survey. Successful tips and tricks for conducting follow-on surveys via the Perceptyx OnDemand self-service platform are shared, as well as tips for using a focus group approach to tackle deeper dives into the data.
Support for engagement self-assessments and early action planning are also provided, encouraging business leaders and HRBPs to make a behavior shift from a "check the box" approach to treating engagement as a business driver integral to company strategy." A critical element of our strategy is that the analysis and action planning is leader-led and HR supported. The tools developed and training are part of our continued capability building efforts to deliver on this," said Brent Marchetta, Employee Experience Senior Specialist for BASF in North America.
---
Going Beyond Census Surveys
In addition to the enterprise-level surveys, BASF is also piloting the Perceptyx OnDemand platform, a self-service survey tool which has just launched in BASF in North America. OnDemand allows leaders to quickly create and launch ad hoc surveys, and brings the data collected into the same system with data from the Employee Voices survey.
to their own business units, capitalize on areas of opportunity identified in the Voices survey, and gather data for any business-related topic connected with engagement.
"As a conscious decision, we launched OnDemand in North America first before taking it global," said Elsland. "We're happy to be able to do all of this with one provider.
Having all the data in one place will help us do more analytics and draw more conclusions from the data we have."
"Our listening strategy is in evolution," she continued. "The first stage was moving to the annual engagement census survey, then expanding to include the OnDemand platform. We're interested in incorporating a lifecycle approach, and we're continuing to explore how we want to expand our listening strategy in the future."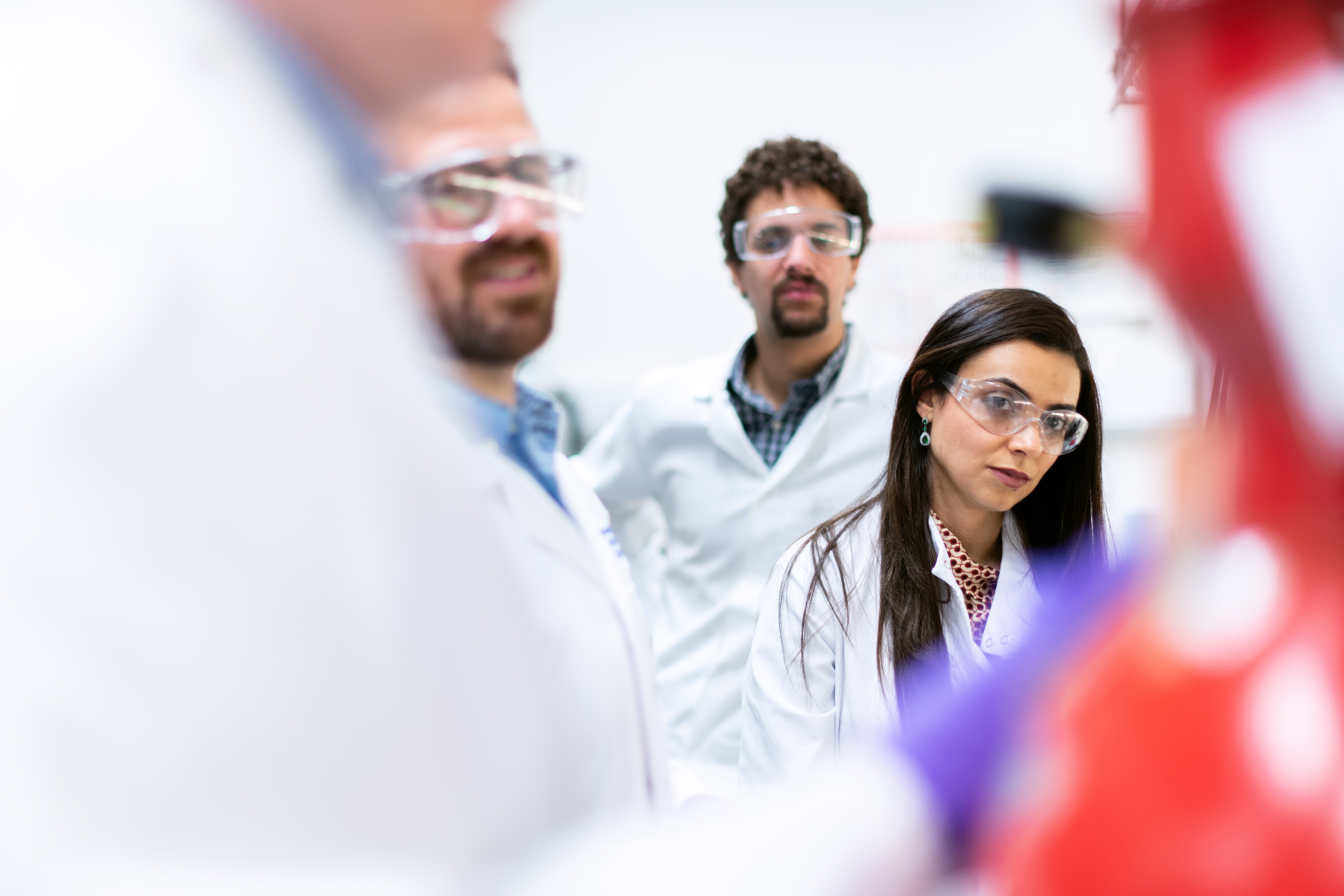 ---
Building On A Solid Foundation to See The Way Forward
Elsland said, "With the work we've done so far with Perceptyx, the foundation is there; everything builds on this. For all change, and especially cultural change, it's a journey; it doesn't happen in a few months. But with the way we are set up with Perceptyx, we are ready for the journey — we're on the path, and know which direction to go."
"We're a large organization with many parts. What we really appreciated was, to do this on a global scale with so many stakeholders and get very positive feedback. The intuitive dashboard keeps things simple; no one said they couldn't understand it; the results are clear. We could have done more complicated metrics, but decided to keep it simple at first - that really paid off."
Thanks to the integrated approach BASF has adopted around engagement and business strategy, engagement is no longer a box to be checked off; it is more top-of-mind for company leaders. By keeping the focus on empowerment, simplification, differentiation, and how engagement and the pillars of strategy are interconnected, the company has created an integrated storyline to help people understand the business relevance of engagement—and given them the resources to pursue it.
More importantly, with the greater clarity and insight offered by this new view, the company now has the ability to take timely, effective action to build engagement. Thanks to the tools provided by Perceptyx, BASF can now see the way forward—and is ready for the journey.