Western Governors University Customer Testimonial
Transcript
Jennifer Cox:
My name's Jennifer Cox. I'm with Western Governors University. I'm a supervisor of our people operations team. We take care of a lot of our life cycle processes within our HR system, but we also handle a lot of our P&T initiatives, and one of those being launch of our annual engagement survey.
Our student population is 100% remote, and then our employee population is partially remote, and then after the pandemic, even more. One of our leadership principles is innovation, so we're always asking our leaders and employees to innovate where you can. How can we really serve our students? Especially those in the under underprivileged communities we've really been working with to try to get them those opportunities to degrees, but bringing in Perceptyx, it'll help us understand what's working and what's not, and where we can continue that agile mindset into our employee workforce as well.
What's working for our employees? What ideas do they have that they can help turn things around and really keep everyone successful? At our previous survey vendor, we didn't have a platform, so this was new to WGU, but there's a couple different aspects that I really like. The first one is, ease of use. While Perceptyx, has the live training and the resources like the manager guide, the quick start guide a leader can really log in and immediately see their team's sentiment. They can see their engagement score, they can see what's going really well, and then those areas of opportunity to concentrate on. The fact that the platform's so intuitive has been really helpful for our leaders.
When we signed on with Perceptyx and ran that since of survey last fall, we actually hadn't had a survey in a couple years, so we didn't feel like we had great data to turn off of. We're looking forward to this coming fall. We're going to do a poll, so we're looking forward to seeing what we did over this last year of action planning and all that work. This was the first time we had a platform where our leaders could log in and access their own results. And we've seen really high action planning usage on those frontline leader levels, which we weren't really anticipating to just naturally happen, but those leaders are wanting to take ownership and accountability for the employee experience.
Really, our leaders have become more empowered just by having that tool. It's allowing them to have those conversations they need to have to build those relationships and ultimately alter that employee experience more naturally versus, this is the exact action I need to take to move this forward, because it's coming down to you, but it's being able to take that ownership.
We were excited to see with our Perceptyx survey that our scores were great. We weren't sure what to expect because the last few years, and while we kept our employees and our hearts and minds, that sometimes things are really difficult for them. We were real excited to see that we were at the level that we had been previously. Now it's understanding those key drivers of engagement that the platform provides and really understanding how we can take it to the next level.
On one of our last surveys, a lot of feedback, but the internal candidate experience wasn't very great. We were able to launch a VIP internal candidate experience, just a whole new program. Expectations that employee would have along the way of being interviewed and what that would look like, and that went off really well. It was great feedback to get from employees.
It's been amazing. Really, starting from the beginning with the sales team, we had really genuine and candid conversations. I was able to bring to the table, here's what WGU needs to meet our business needs. And then Perceptyx was able to say, here's what Perceptyx can provide with a partnership. I was really, really happy with that candid conversation. And then moving forward with the project team who helped execute our survey last fall, just great support there. I mean, I get a response within 24 hours on anything, which is just unheard of usually. That's so awesome.
My one word would be authentic. What we're just talking about, all the different people that are part of the project teams, but even the product that you're offering and the mission and vision for the company, it seems that people are in your hearts and in your minds and really understanding how you can partner with businesses to elevate that employee experience is just very authentic.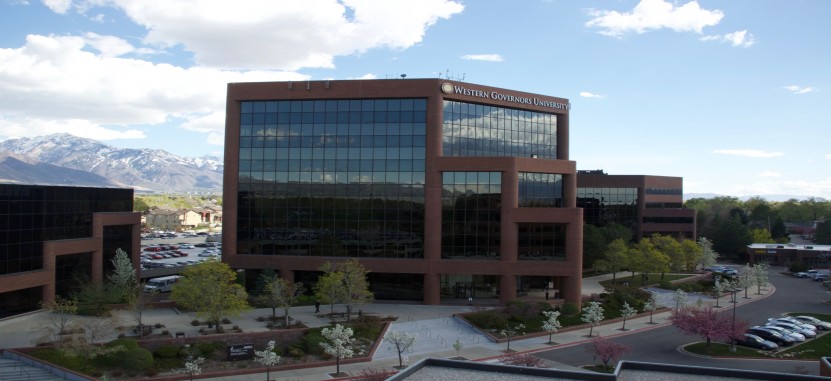 About Western Governors University
WGU is an online university for the 21st century. Celebrating its 25th anniversary, WGU was founded in 1997 by a bipartisan group of 19 governors, including then-Governor Michael O. Leavitt. It was established to open new doors of opportunity to higher education by harnessing the power of the Internet and allowing students to advance in their learning when they demonstrate competency. Today, WGU is the largest nonprofit university in the country, currently serving more than 130,000 students from all 50 states, with nearly 285,000 graduates.
Headquarters: Salt Lake City, UT
Industry: Higher Education
Number of Employees: 7,500
More Customer Testimonials