Boeing: A People-Focused Culture Built on Continuous Assessment
Boeing: A People-Focused Culture Built on Continuous Assessment
As a leading global aerospace company, Boeing develops, manufactures, and services commercial airplanes, defense products, and space systems for customers in more than 150 countries. With corporate offices in Arlington, VA, Boeing employs more than 140,000 people across the United States and in more than 65 countries. Boeing's diverse, highly talented team is committed to innovating for the future, leading with sustainability, and cultivating a culture based on the company's core values of safety, quality, and integrity.
Employee Voices Steer the Plane
Boeing has led the way in the aerospace industry since its founding in 1916, designing innovative new technologies that connect and protect people while expanding the boundaries of the world in which we all live. To deliver on their mission, Boeing has placed a premium on using surveys to listen to the voices of its diverse, multinational workforce – a mixed population of tech-forward and manufacturing employees.
"Boeing is uniquely positioned within the industry as a publicly-traded, for-profit company that drives revenue across diverse lines of business," said Boeing's Kristin Saboe, Ph.D., Senior Manager for Employee Listening and Organizational Research
"We have an engineering population and a union population that differs from one another in their daily experiences, so it is paramount that we do really big thinking when it comes to capturing employee sentiment through surveys since we need to account for diverse work environments like manufacturing and production, remote workforces, and in-office settings in order to create and execute surveys."
Saboe's team is responsible for the company's entire listening portfolio, including surveys, passive listening, and iterative research and development (R&D) designed to improve Boeing's approach to understand its employee experience and drive measurable results.
The team's scope, per Saboe, is always expanding. "We're also doing some exploration into other ways to capture employee sentiment and user engagement metrics, including methods of nudging, and intentional polling, while ensuring that we are promoting data transparency to share with employees results and actions taken to enhance their experiences in the workplace."
These are critical functions for Boeing, Saboe added, since all of these sentiment metrics inform the company's enterprise strategy and culture initiatives. "These are the two critical pillars from a C-suite perspective for the company. Our listening efforts yield data that stakeholders can utilize to make decisions and draw critical insights about the employee experience."
Boeing has sought and utilized such data-driven insights for decades. "We had an internal survey tool in place at least since the 1980s," said Frank Zemek, Boeing's lead survey specialist, who handles the governance and sets the strategic direction for Boeing's Employee Survey process. Although Boeing had expertise in conducting its own internal surveys on-demand via an internally created tool, "privacy laws were changing" and the tool – which had been developed by IT specialists rather than survey design experts – "was starting to show its age."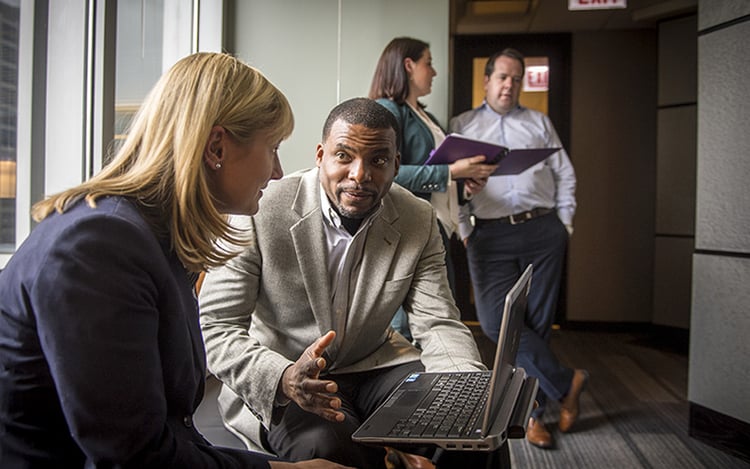 An Aligned Philosophy Focused on Action
Enter Perceptyx and its comprehensive listening and analytics platform. In 2018, Boeing was looking for the "complete package" in terms of survey capability, including a self-service application that would allow the company to replace its increasingly outdated existing tool. A new on-demand solution would need to be able to handle the volume of data that Boeing collected from its sizable workforce, and comply with all applicable privacy regulations while producing insights that managers could easily understand and utilize.
"Prior to Perceptyx coming on board, we were looking for a way to increase the ability for managers to take action on the results of the survey," said Zemek. "Traditionally, you would watch the survey activity spike up, and then see nothing afterward because there was no accountability and no visibility."
Perceptyx's ability to produce real-time survey data – both then and now – served as a significant selling point. "We're not sitting on it a month before we get results," said Saboe. "That is important for showing action. On top of that, [Perceptyx offers] the ability to pull that data together in meaningful ways. With Perceptyx, we appreciate that we have a common philosophy in terms of an action orientation – you don't collect data unless you're going to do something with it."
This philosophical alignment has been quite important, because Boeing needed Perceptyx to remain flexible and follow them in different directions as the company's listening strategies evolved. "That commonality has really served us well," said Saboe. "There has been a consistent line of effort to maximize the relationship, even when we've made some rather significant changes to how we collect that data."
"Shining a Light" on the Employee Experience
With assistance from Perceptyx, Boeing's listening strategy is ongoing, continuous, and intended to ensure optimal employee outcomes. "All our metrics around employee sentiment need to drive a thorough understanding of the employee experience at Boeing, helping us grasp what is meaningful about that experience," said Saboe. "Because that's really the only way we create an environment that's the best place to work, which is what we aspire to be for our employees: a workplace environment people truly enjoy being part of everyday – making Boeing the employer of choice."
To ensure that these metrics deliver as promised, Boeing uses its internal team in conjunction with Perceptyx to "right-size" their listening cadence, including reporting and bandwidth fidelity. The result, Saboe explained, is reporting that contains actionable insights, "that shine the light on where they should pay attention while also fueling our holistic understanding of employees at Boeing."
Seek, Speak, and Listen: Metrics in Action
Boeing's quest to listen right down to the behavioral level is manifested through key initiatives such as "Seek, Speak and Listen." This particular initiative aims at encouraging people to achieve psychological safety through improvements in workplace trust and team communication.
Thanks to Perceptyx's on-demand capabilities, Boeing has been able to track the most granular details of this initiative. "We've actually seen great progress in the last year with regard to 'Seek, Speak and Listen,' and this team has been leading all the analytics around that because we can identify hot spots and show impact metrics at all levels, across the company. We are always excited to report success stories publicly," said Saboe.
The data that Boeing collects finds its way all the way up to the company's C-suite and board of directors in terms of reporting, demonstrating the progress of initiatives as well as supporting regulatory compliance. But the data also finds its way into the hands of many other stakeholders, informing projects and initiatives at all organization levels as well.
Saboe emphasized that Boeing's attention to data collection extends throughout the lifecycle of its workforce. "We do lifecycle surveys and have touchpoints with job candidates all the way through exit interviews at key milestone moments. And we have just kicked off a weekly listening series that cycles through a series of surveys, asking a different set of questions to a random sample of employees each week. This enables us to invite employees about two to three times a year to participate in a short, six-question survey, for example, about their experience at Boeing. That rotation allows us to maximize the data collection, and also promote heightened efficiency in terms of usage of time and invitations to employees. Over the long haul, that allows us to aggregate those responses and get a really solid view of the entire company at all levels, and also examine that footprint in real-time on a weekly basis."
To accomplish all of this listening at scale, Boeing and Perceptyx prioritized user experience. "If the user experience is not quick and efficient, reducing footprint and effort, it's not the right user experience for us," Saboe said. Perceptyx has helped Boeing maximize and streamline data collection, rendering unnecessary the company's previous annual survey. This allows Boeing to obtain the data it needs to inform enterprise key performance indicators (KPIs) in real-time, without having to rely on an annual survey that, while comprehensive, didn't enable stakeholders to take immediate action on hot-button issues.
Boeing listens throughout the year, surveying at regular cadences and as needed. "Beyond the usual corporate surveys which focus on a strategic initiative, there are probably 10 to 20 additional surveys conducted on a quarterly basis that are being done over the course of the year, including our continuous 'Seek, Speak, and Listen' [survey], an ethics survey, a diversity survey, and other topic-specific surveys," said Frank Zemek, who heads up the Boeing employee survey program. "When you look at Perceptyx's on-demand tool, there are probably 15 or 20 surveys every day that are launched, running the gamut on a number of topics that aim to capture feedback from an all-hands meeting, to the quality group that's doing a 30,000 employee sample size, with 25 to 50 questions."
Although the degree and depth of reporting varies by bandwidth as well the audience to which the reports are addressed – "we don't make assumptions about [those audiences]," Saboe said – the larger point is that stakeholders across the company need this information. And ever since the beginning of the COVID-19 pandemic, that need has only intensified.
COVID-19 Changes Everything – and Perceptyx Pivots to Help
After the COVID-19 pandemic began in 2020, changes in the nature of employee-employer relationships became inevitable, with issues related to remote and hybrid work taking the fore. Moreover, 2020 was a year during which rising tensions related to race and inequality had to be addressed across all aspects of life – including in the C-suite. Boeing, like other enterprise-level companies, confronted these issues head-on.
"When COVID-19 hit, a lot of things changed," explained Saboe. "Companies started taking worker well-being more seriously than ever, and national conversations about racial equality had to be addressed as well."
Under these circumstances, Boeing's relationship with Perceptyx proved invaluable. Dr. Kristin Saboe and her team were tasked with quickly pivoting to meet a host of new challenges – all the while ensuring that employee voices continued to be heard and amplified – and Perceptyx's agility ensured they could meet Boeing's evolving needs.
"What we signed up for with Perceptyx initially is not where we are now," said Zemek. "That partnership has grown and evolved over the course of the past few years. As our senior leaders pivoted, so did our direction – and the team at Perceptyx never questioned the changes. They instead showed their unwavering commitment as a true partner and provided a reality check on the changes that were brought to the table."
Not only did Perceptyx meet Boeing wherever they were at any given point along this process, they did so with continuity of personnel. "Having the same program manager since we started with Perceptyx has been helpful," added Zemek. "I have been with other companies where that seemed to change every year. They couldn't seem to hold on to a program manager."
For Saboe and Zemek, as well as their colleagues at Boeing, this arrangement has risen to the level of a genuine partnership – fostered in no small part by Perceptyx's subject-matter expertise, which provided a thoughtful outside perspective that complemented the survey technology.As for the future of employee listening at Boeing, Saboe believes this will entail continuous assessment of the company's culture: "We want to utilize all this feedback to drive our organizational development initiatives across the board, because Boeing's people are the company. From a sentiment analysis perspective, we have to understand the employee experience because it's no longer just about an internal experience, but it is about the company's posturing in the business environment holistically. Of course, attrition and retention is always a hot topic, but these are distal outcomes. What are the more proximal things such as 'do you feel fulfilled?' or 'do you feel part of a team?' that will end up impacting our results to create the best work environment possible?"
The goal for Boeing, in Saboe's words, is to create a workplace "that people enjoy being part of and feel encouraged to live their best lives." With Perceptyx as a strategic partner, that future consists of fully understanding what it means to live your best life at Boeing. Given Boeing's laser focus on continuous assessment, the voices of the company's culture and people will come through loud and clear.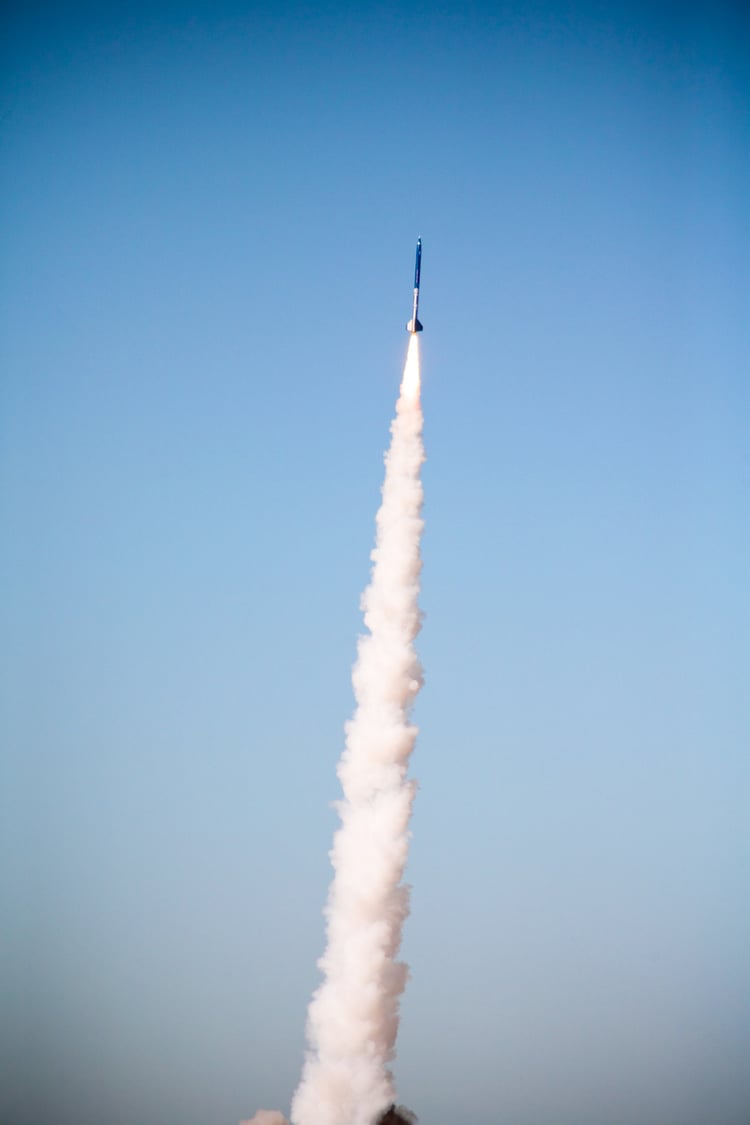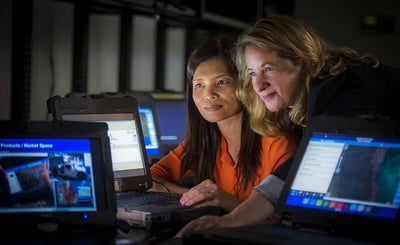 About the Boeing Company
The Boeing Company is an American multinational corporation that designs, manufactures, and sells airplanes, rotorcraft, rockets, satellites, telecommunications equipment, and missiles worldwide. The company also provides leasing and product support services. Boeing is among the largest global aerospace manufacturers and was the third-largest defense contractor in the world based on 2020 revenue. In 2021, Boeing ranked 54th on the Fortune 500 list.
Founded: 1916, as Pacific Aero Products Company in Seattle, Washington
Industry: Aerospace and defense
Corporate Headquarters: Arlington, VA
Employees: 141K + worldwide
Locations: 65 countries
Revenue (2021): $62.29 billion
Website: www.boeing.com
Customer Success Snapshot
The Challenge:
Gain a deeper understanding of Boeing's employee experience
Replace an internally developed survey application that was no longer able to meet the company's needs, including compliance with current privacy regulations
Identify a new employee listening partner that could provide the technology needed to handle Boeing's demands for scale and accessibility, while providing highly actionable insights for managers
The Solution:
Implementation of Perceptyx's on-demand solution, supporting as many as 15-20 concurrent surveys across the organization
A comprehensive lifecycle listening program, including candidate experience and exit surveys
A weekly pulse series of rotating survey questions across their global employee population to maximize data collection, minimize survey fatigue, and improve response times
The Outcomes:
An accelerated, real-time approach to survey data reporting and analysis, ensuring swift action across the business
Launched a new "Seek, Speak and Listen" initiative, focusing on improving psychological safety
With new efficiencies in survey cadence, data collection, and reporting, the company was able to retire the large, annual survey and speed data-driven decision making
Survey data collected throughout the lifecycle to allow for more mature analytic insights that drive data-informed decisions for the company.