Customer Story
PepsiCo Crowdsources Employee Feedback to Uncover Business Process Bottlenecks and Gain Agility
Even as a $70 billion organization with more than 260,000 employees located across the globe, PepsiCo didn't want to make decisions in a silo. The Harrison, NY-based company wanted opinions, ideas, and feedback from their employees – the good and the bad. PepsiCo just needed to find the right employee listening partner to reach all of its global associates and do so with an intuitive, easy-to-take survey that could be accessed in multiple ways.
Amplifying Employee Voices to Drive Organizational Change
PepsiCo's new management set out to transform its culture to win with purpose and be faster, stronger, and better. But most importantly, they wanted to make sure they were taking all 260,000+ employees along for the journey by involving them in creating business strategy and solutions.
With Dialogue by Perceptyx, PepsiCo was able to crowdsource employee feedback to help communicate a refreshed set of corporate values as well as recognize and determine process roadblocks that deterred employee success.
"(Crowdsourcing) helps employees to be more included in the process," said Sachin Jain, global culture and engagement director, PepsiCo. in a previously recorded webinar. "… You get an understanding from employees of where they want to take the organization, and therefore, define the future together rather than you just taking feedback and defining the future yourself."
Through Dialogue's open crowdsourcing functionality, PepsiCo gauged employees' thoughts and opinions on its seven core values, allowing employees to comment on how the organization lived those values and vote on others' responses in real time. This helped the company generate sentiment around their new values.
However, in the Dialogue survey, PepsiCo also added one more question, now known as the "process shredder." This simple question, "Name one process that stops you from getting things done fast," proved to be a game-changer for PepsiCo.
"Frankly, we weren't expecting such a rich amount of insight," Jain said. "We got wide traction with fantastic answers. We didn't just hear, 'The following process is slowing us down.' We heard, 'Here's what I think we can do about this particular process.' … This was the best way to surface such a rich set of ideas in such a short time. … It would have typically taken months to generate that much input – with Dialogue, we got it in three days."
Dialogue not only allows employees to respond, but also to vote on all the submitted ideas in real time. The company can then see what responses resonate the most with the majority of their employees as the platform ranks responses in order from highest to the lowest number of votes. PepsiCo was able to use those insights to quickly create an action plan to deal with the top six responses, which was shared with employees just two weeks after the Dialogue survey closed.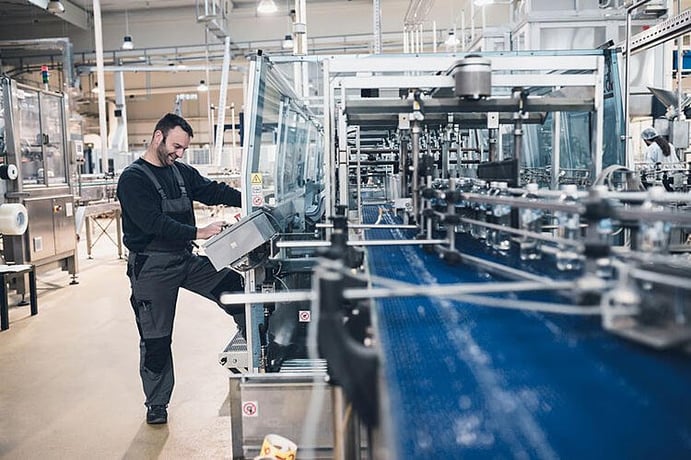 Turning Crowdsourced Insights into Action and Results
Dialogue gave employees a vital role in culture transformation and new process creation, helping PepsiCo demonstrate its commitment to agility and innovation. The crowdsourcing approach not only identified areas that needed to be improved, but also captured and prioritized specific actions that could be taken.
"(Dialogue) makes us agile and accountable for being agile," Jain said. "Now, we know what actions to take, so we have to take them."
In response to the Process Shredder feedback, PepsiCo has simplified its performance review structure, more strongly aligning it to objectives and overall business strategy. The company empowers managers to make more decisions for their teams, which has led to more positive discussions and engagement with team members. PepsiCo estimates this process overhaul alone saves them upwards of 100,000 work hours each year.
Employees also noted challenges with employee collaboration systems and processes. Listening to its people, PepsiCo switched video-conferencing software solutions, redefined IT SLAs, and created predefined employee personas for easier and faster delivery of IT infrastructure for new hires.
Additionally, the Dialogue responses indicated an interest in being a bigger part of new product development. As such, The Next Big Idea contest was created, allowing employees to submit new product ideas. The winning idea for a new beverage continued to develop and entered market testing at the end of 2020. The process of designing a new product generally takes 18-24 months, but through the contest, that time was reduced to less than one year.
PepsiCo attributes the transparency of the Dialogue survey methodology to their quick alignment on what actions to take going forward. The visibility at scale allowed stakeholders to see the data without questioning its validity or relevance, ensuring actions could be taken almost immediately. As such, PepsiCo was able to save significant time and money, and increase employee engagement.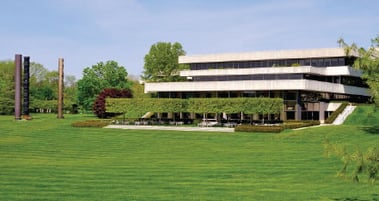 Just the Facts
PepsiCo sent its Dialogue to 260,000+ global employees. The survey was offered in 17 different languages, and employees had six weeks to respond to the questions and vote on the most popular ideas submitted for the final, open-ended question. Leadership strongly encouraged participation through videos, team conversations, and CEO messaging.
The PepsiCo Dialogue:
23,470+ global participants
12,060+ unique ideas shared
165,570+ votes on those ideas
As a result of Dialogue, PepsiCo:
Revamped its performance management process, saving 100,000 work hours per year
Upgraded technology to improve employee collaboration
Created The Next Big Idea design contest resulting in a new beverage product. Time-to-market decreased from 18-24 months to less than 12 months for the winning product