Introduction
For Equinix, driving engagement meant having quarterly conversations that were transparent and marked by a sense of accountability. The Leadership of Equinix needed data that would back their instinct of these needed conversations. Equinix works with Perceptyx to build these surveys and deliver feedback to managers and data to leaders in real-time.
GPS and the three pillars
When Larry McAlister, Vice President of Global Talent Management, joined Equinix, he sought to change the dynamic between managers and employees. In many cases, the manager-to-employee relationship had been reduced to a number, which was tempting for some to hide behind. McAlister wanted to emphasize the idea that the manager-to-employee relationship was the most important relationship the organization could have. He asked executives at Equinix to lay a foundation for accountability and transparency. McAlister asked questions like "What do we really want from our high performance managers? What goals do we want them to hit?" "I really focus on accountability. The manager-to-employee relationship is the most important relationship in the whole organization and we have to rip out anything that's in the way, and replace it with what really drives great future relationships," said McAlister. To address this, Equinix created GPS (Grow, Perform, Succeed) as a foundation for improving engagement. These three pillars were strengthened by quarterly conversations, pulse surveys, and having performance review discussions.
---
Quarterly conversations matter
For Equinix, a simple cycle of quarterly conversations supported by the pulse survey was the way to go. McAlister explains, "I believed that if you sat down once a quarter and really talked about the person's future and what they wanted to do, and didn't feel like you had to hide something because you had to give them a bad score at the end of the year, and had just been open and had four conversations throughout the year... how can that not be helpful?" Their pulse survey conducted twice a year only contained 20 questions. The survey helped measure whether or not quarterly conversations mattered in the organization.
"I wanted to measure if we were making a difference. So the bet I made was that the Perceptyx survey would help us prove that quarterly conversations mattered, and mattered in a huge way," said McAlister.
The survey data gave McAlister statistically valid data to prove to the CEO, CHRO, and executive team that quarterly conversations improved engagement by bettering the dynamic between managers and employees. "Every time, when more and more people took the survey, it showed that if someone had a quarterly conversation, almost all of their scores showed they were highly engaged, in the 80s. But if people said they didn't have a quarterly conversation, the numbers were down in the 40s and 50s. So that's when we were able to prove that the 'True North of Engagement' is the quarterly conversation, " said McAlister.
McAlister recalls, "I remember a particular moment when a former executive said, 'Well, I give feedback all the time.' We were able to show that that's totally different than sitting down and saying, 'This is your quarterly conversation.' It's an informal formalization of the conversation. Just saying it or scheduling it made a huge difference over just giving someone random feedback because that bounces off of people's ears. And so once we got those executives buying into it, they started implementing it more in their organization."
The data collected from the pulse proved to executive leaders and managers the need for quarterly conversations.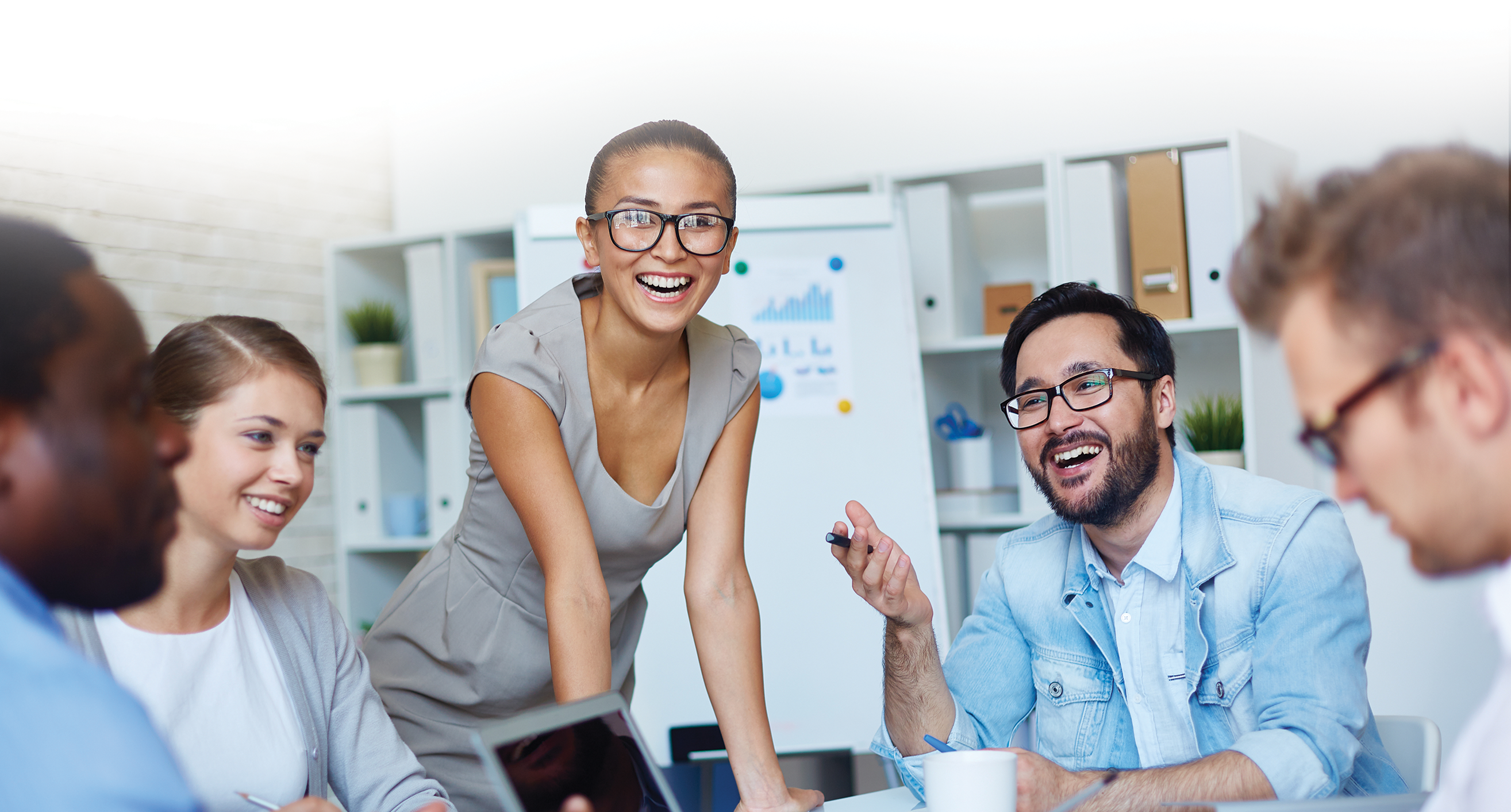 McAlister continues, "I remember standing up in front of the whole company and showing we'd proven that two questions really have an effect on predicting turnover. The first question was 'I plan to leave in the next 12 months.' When people say they've got to leave, they leave. But the second one is 'I have a quarterly conversation.' And when people said they had a quarterly conversation, their turnover rate was way lower than those who didn't."
For Equinix, it was important for their managers to receive the survey data directly in order to drive change.
"All I wanted them to do was have a quarterly conversation and talk about these four or five things. Then pick one thing out of your pulse results and share it with the team. So what we're trying to say is this: 'We're taking out everything that's in the way and making it really simple for you. We'll prove to you that doing this makes a huge difference,'" said McAlister.
The 1-2-3 action planning approach recommended by Perceptyx, while deceptively simple, also proved to be very effective: pick one thing, do two things about it, and communicate three times.
"We wanted eight hundred managers moving their own needles, so we put it into their hands," said McAlister.
---
Developing a sense of belonging
Wilson, Senior Vice President of Professional Services at Perceptyx, works closely with
McAlister in the administration of the surveys. Wilson explained that employees who have quarterly conversations with their managers are also more likely to have a positive view of the organization.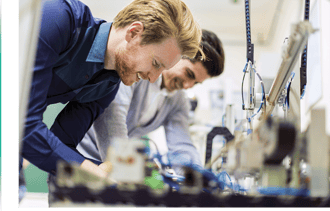 "What the data also showed is that employees feel more connected, they feel like they're able to be themselves and belong at Equinix. The retention was higher among those people," said Wilson.
The pulse has allowed for Equinix to have business impact all around.
McAlister explains, "It's taken HR out of the way, and out of being paper collectors and administrators. It allowed HR to be much more of a partner to executives. On our last survey, we got a 91% response rate, so it is become part of the fabric of the organization. Executives speak the language of GPS. Turnover is isolated and has come down. We've driven a brand new 'diversity in belonging' program based on research from data we received from the survey."
The increased amount of awareness from managers has allowed for better team dynamics.
"It's really made our managers much more effective and we don't have nearly the amount of employee complaints that you'd expect without a system like this. Employee issues that come out of this kind of process have been drastically reduced. It has reduced surprises," said McAlister.
---
More than just technology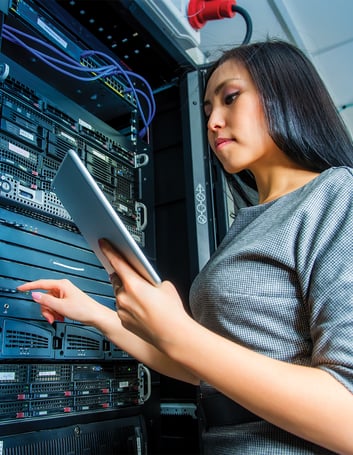 McAlister believed that Perceptyx could help prove that quarterly conversations mattered greatly within the organization. Over time, the data in the surveys proved his theory, showing these meetings to be essential in supporting higher engagement.
As Equinix acquired new companies, the pulse survey was a tool used to ensure that their integrations were taking root, as well as measuring progress in the midst of the acquisition.
For Equinix, choosing a service provider was about getting results to managers in a quick and accessible manner. Each manager was given access to individual results in online dashboards and downloadable PowerPoint files. Not only were survey results available in real time, managers were given very specific, individualized recommendations for taking action based on those results.
"For every question (in the survey), Perceptyx had a couple of suggestions on how to take action. Either 'Go read this part of a book' or 'Here's an article,'" said McAlister. You can do a survey that tries to trumpet your company as the best place to work, or you can really focus on what makes it the best place to work. And that's what this survey has helped us do."
The relationship between Perceptyx and Equinix illustrates the value of using surveys strategically to help guide improvements in organizational effectiveness.
"Equinix's experience is a great example of effectively maintaining consistency of purpose while incorporating lessons from new data to drive meaningful actions that improve the business," says Brad Wilson, SVP of Professional Services at Perceptyx. "Larry and his team have been a great partner over the last four years."