A PERCEPTYX GUIDE
How to Build a Culture of Continuous Employee Conversations
Leaders need to see the full picture of how their people strategy impacts their business strategy. To achieve this, HR leaders and their executive peers are partnering more closely than ever to foster an ongoing, 2-way dialogue across the enterprise. This conversation helps them capture the necessary data insights, and create the best people experiences to achieve their desired business outcomes.
Previously in Part 1: The Blueprint of a Continuous Conversation at Scale, we outlined the specific components of this dialogue. In Part 2, we illustrate how leaders are transforming their listening strategy to help both their people and their business thrive.
Download your copy to discover how you can initiate and expand this culture of continuous listening across your organization, including how to begin each stage of this conversation to create an evolving stream of people insights and business data to guide your whole organization forward.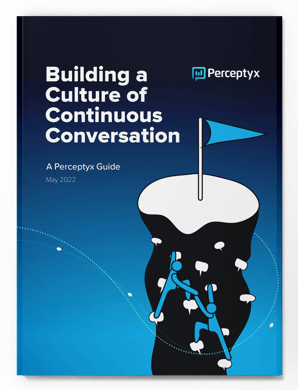 In this installment you'll learn:
How to begin this dialogue, regardless of where you are now in your employee listening journey,
How to address the barrier of executive support head-on and sustain ongoing buy-in,
Which 5 capabilities are needed to connect your people and business strategies and drive overall performance, productivity, and profitability, and
How HR and business leaders can partner to generate an evolving roadmap that aligns with what your people and business need today and tomorrow.