Activating a "People-Powered Philosophy" with Employee Listening
Activating a "People-Powered Philosophy" with Employee Listening
Service Express, an industry-leading data center solutions provider, has prioritized the customer experience for 30 years. Headquartered in Grand Rapids, Michigan, Service Express has expanded globally and now employs more than 1,000 people around the world.
To deliver a world-class customer experience, Service Express understands that it has to empower its employees to reach their own goals — which, in turn, means using listening to identify the individual needs and development priorities of its workforce. As the company continues on a path of exponential growth, its listening strategy has evolved in sophistication as well.
Partnering with Perceptyx
In her early days at Service Express, Chief Human Resources Officer Gretchen Murphy had a decidedly low-tech approach to employee listening. "We've always been a great place to work, but 10 years ago, I could walk around the office to see how everyone was doing and tell by the looks on their faces," she said. "While that was great, we've grown and needed a more mature listening strategy to match that growth."
For Murphy, employee listening is central to the Service Express Core Value. "We cultivate a culture of growth that empowers our people to achieve their personal, professional, and financial goals. That means helping people build their lives in the time that we're at Service Express. It's not just a job — it's an opportunity to build your life. It's how we hold people accountable for performance, how we operate in a flexible environment to meet people where they are and to be most effective in how they work. We highlight personal stories and accomplishments through our intranet and other systems and consider this a differentiator from other companies. Listening is a critical piece of this because it allows us to understand what our people want and need to be successful."
In 2017, Service Express partnered with Perceptyx to elevate its listening strategy. "We were working to bring our engagement survey out of the house," said Murphy. "If you've been doing it in-house for a while, you'll know when it's time to look for a partner. And Perceptyx knocked it out of the park. When we saw how they handled our every-other-year engagement survey — we realized this strategy was going to work out very well for us."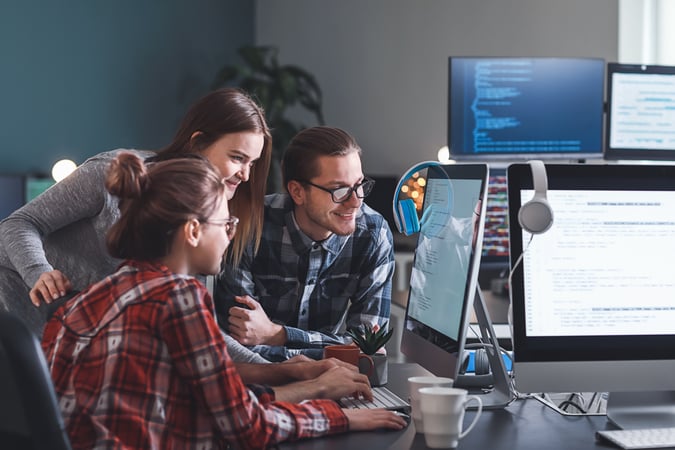 The Need for Confidentiality
When the biennial engagement survey was conducted in-house, Murphy reports, the "scores were off the charts." While Murphy knew the scores were high because people were indeed happy, she also knew that the confidentiality a partner like Perceptyx could provide would deliver more accurate data. "We wanted to give people the ability to be more candid and feel safer when giving feedback. We needed to gather constructive feedback about what wasn't working. We can't fix what we don't know about."
In the first year, Service Express continued to post extremely high across-the-board results. "Our consultant cautioned us that our scores were going to be great because people still might not trust the confidentiality of the survey," Murphy said. "They noted that our scores could conceivably go down over the next couple of surveys because people will begin to feel more confident that they can be honest. The second time around, our scores actually went up. The third time, in 2020, our scores went through the roof after launching it literally two weeks after everyone went home due to the pandemic."
With the latest set of survey insights in hand, Murphy believes that the reliability of the data is the highest it has been thus far. "This year I am even more confident about saying, 'This is what's really going on.' And thanks to Perceptyx, we're not just getting the results, we're analyzing them to learn more about engagement in specific jobs as well as engagement within the organization. We're using those two lenses to try to understand where people are feeling a sense of loyalty, connection, and belonging."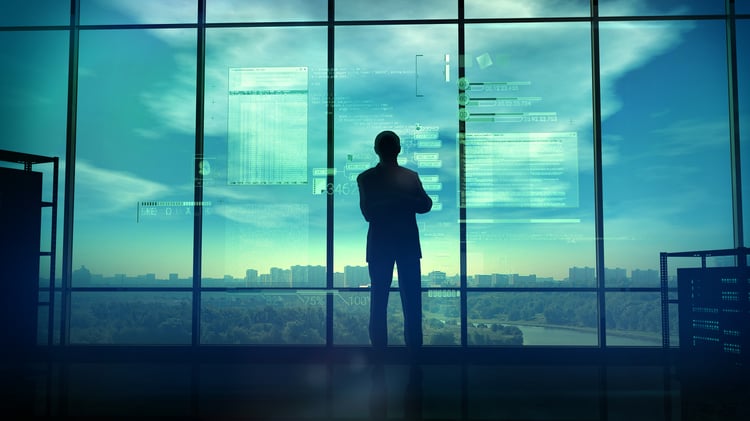 Cultivating Great Leaders
Another area that Service Express has explored in depth is leadership. "We put a lot of emphasis on the fact that our leaders are our future. What we're scrutinizing most closely are questions and metrics around leadership," said Murphy. "How are people being guided or led? What's the reality? What are the perceptions of the future? Is leadership working to convey that understanding of the future? And what are communication and career growth looking like?"
Kimberly Ulberg, an Organizational Effectiveness Consultant at Service Express, noted that the expertise of Perceptyx's consultants was invaluable here. "We have Perceptyx's help when we are going through all of the details related to leadership. And this time, we really held our leaders' hands and helped them debrief their own groups, then identify their next steps and create action plans. We wanted them to talk through what was scoring high or low from a leadership perspective, which meant focusing more on career progression and development."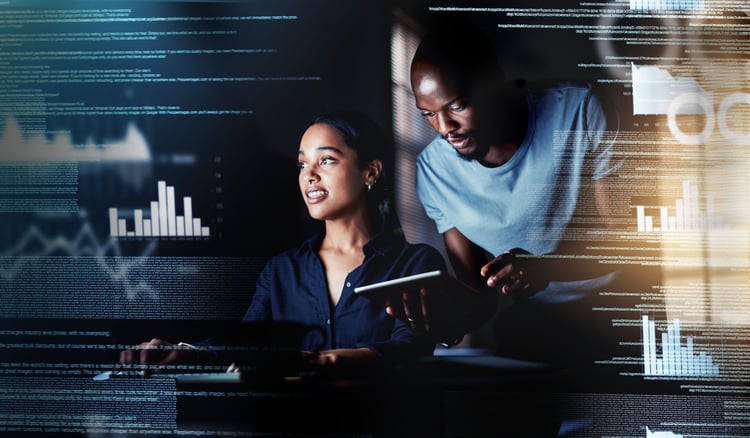 The Benefits of Listening
Thanks to its listening program, Service Express was able to make an immediate impact related to employee benefits. "Benefits was one category where we scored lower — and I mean low by our standards, not low in general," said Ulberg.
Gretchen Murphy and the Benefits team utilized listening to investigate what the specific issues with employee benefits actually were. "The open-ended comments helped here, because it's not only the scores associated with the questions, but the comments that helped us pinpoint concerns related to deductibles, biweekly premiums, and network provider."
Without those open-ended comments, Murphy explained, the Benefits team would be left trying to make sense of some otherwise-confusing data. "It's one thing to say, 'I'm not happy with our benefits.' It's another thing to say, 'I actually like our benefits.' But neither of these results helps us figure out where the concerns are regarding our benefits."
With these results in hand, Service Express was able to apply them to specific business outcomes. Based on the feedback, the organization understood how it needed to balance the cost to minimize the increase in premiums. Additionally, it modified the employer match for its 401k program because of specific comments supporting that change. "With these data-driven insights, we can support what we're proposing for the our Executive Leadership team in terms of employee engagement and satisfaction," said Murphy.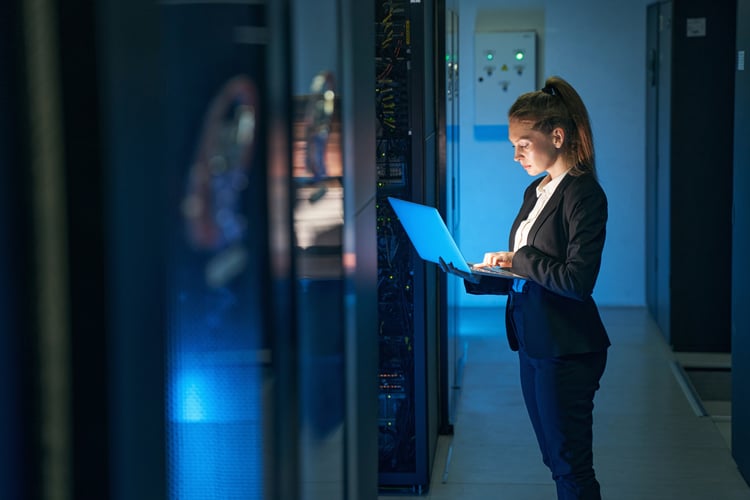 Taking the Pulse of Service Express
As Service Express' listening strategy continues to mature, its CHRO recognizes the need to add more listening channels. Pulsing on a quarterly basis was next on Gretchen Murphy's agenda. "We started pulsing on a quarterly basis, asking three to four questions and getting an Employee Net Promoter Score (eNPS)."
"Originally, we thought we would keep the questions the same so we can monitor things," said Kimberly Ulberg. "But as we progressed, the company has continued to evolve, and there's lots of change happening. So we're going to use pulsing to gauge employee engagement as well as improvement on questions that scored lower on the larger engagement survey. We're able to take this data and give reports to our Executive Leadership team for reflection and action."
For Service Express, eNPS is a key metric because, per Murphy, "It ties into turnover and retention, but eNPS uses a different voice. It's an important indicator of where people's emotions are at a given point in time. I'd say it's our most important key performance indicator (KPI) right now."
Transparency in Reporting
Service Express uses "The Loop" as the name for its internal SharePoint platform, where it shares engagement survey results with the entire organization.
Lyndsey Nikodemski, Service Express' Senior Corporate Communication Strategist, explained the rationale behind using The Loop is to house this information: "We want to be open and transparent about our results, so what better place to share it than the employee intranet? We're currently building a page that shows where we're at and where we're going. Employees are able to go there to see all of that information at once."
"The results page on The Loop is a central reference for our people and helps hold leaders accountable," said Ulberg. "The construction of the page is complete and we are just about to go live. We are excited about this level of data transparency because it is a critical part of our listening strategy."
World-Class Platform, World-Class Expertise
For an organization like Service Express, which is in a rapid growth phase and committed to moving up the listening maturity curve, Perceptyx's platform and expertise have worked in unison to deliver world-class outcomes. "I laugh when I think about Excel spreadsheets and the difficulty of what we were trying to accomplish back in 2015," said Gretchen Murphy. "The platform is easy and intuitive. If I can navigate it, anyone can. So that's just invaluable, and Perceptyx is always road-mapping how it will improve."
On top of that, Perceptyx's consulting expertise has brought decades of industry experience to Murphy's team. "Look, we didn't even have a listening plan, as Perceptyx calls it, until they reached out to us and said, 'Hey, let's talk about a listening plan.' I can't say enough about the value of the guidance and consultation we've gotten through this process. The platform is great, but the people are even better. A company like ours needs that extra help when going from in-house to partner. On the engagement side, Perceptyx's consulting has been essential."
"Every new consultant we've worked with brought something valuable to the table," said Kimberly Ulberg. "We've modified survey questions every single time based on their feedback. They are there to address every single question. And historically we've had 52 questions in the biennial engagement survey, but that number has increased to 70 as we've tried to focus on certain specifics. Perceptyx has helped us get our trends aligned. They'll tell us, 'Ask this kind of question because it will align with this,' or 'This should go into that category.' And the platform keeps getting easier to use, especially with the improvements to the comments reporting last year. I work directly with our leaders, who find their dashboards very user-friendly."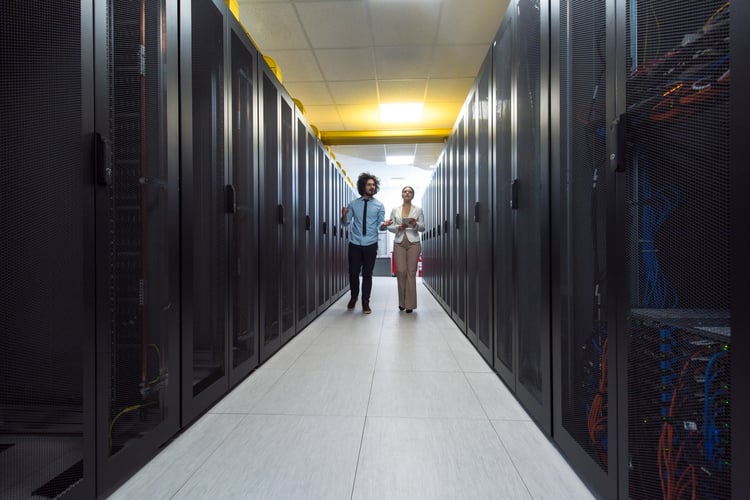 Tips and Best Practices for Launching a Listening Partnership
When asked what other companies moving into the world of listening partnerships should consider, Murphy stressed the value of the partner's expertise. "My biggest advice in the listening space would be…listen," said Murphy. "We knew enough to know we needed to know more to be effective. So take a step back and let the experts guide you through that process."
The ability of Perceptyx's consultants to deliver the executive presentation also helped with leadership buy-in, Murphy said. "Our consultant presents the summary of the feedback and answers questions directly to our Executive Leadership team. Perceptyx's resident expert tells our leaders, 'Here's what you're seeing, but I want you to think about it this way.' And the leaders get it."
"From their experience working with other companies, Perceptyx is able to bring in so many insights from across industries," added Ulberg. "There's a benefit to hearing that we're scoring lower in areas where others might be scoring lower at the same time due to pandemic disruptions or other specific issues. They can engage with our Executive Leadership team, answering questions and providing correlations from a more global perspective. Perceptyx is the first line of delivery, and our internal team can now take it and run with it because the stage has been set so beautifully."
In Gretchen Murphy's professional opinion, listening is a must-have, not a "nice-to-have." "In today's world, where things are changing so rapidly, the most critical thing you can do is invest in understanding what's going on with your employees both personally and professionally. This is information you need at your fingertips. Perceptyx is truly helping us make a better company."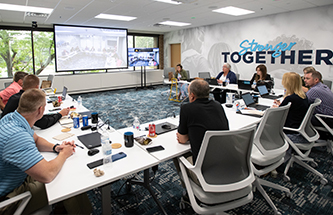 About Service Express
Founded: 1993
Industry: IT solutions
Corporate Headquarters: Grand Rapids, Michigan
Employees: 1,000+ globally
Website: www.serviceexpress.com
Customer Success Snapshot
The Challenge:
Identify a new, external employee listening partner that could provide additional controls for data confidentiality and lead to more candid employee feedback
Add new listening channels to report more quickly on organizational developments
Assist with the development of a complete listening strategy to meet the evolving needs of the organization
The Solution:
Launched the Perceptyx platform for a biennial engagement survey and later for quarterly pulsing
Emphasized confidentiality and data security in reporting
Used Perceptyx's consulting expertise to reshape surveys and provide valuable insights and recommendations to leadership
The Outcomes:
Transformed listening cadence from a single biennial event to a more mature and frequent listening strategy
Delivered data to company leadership that led to specific changes in the company's employee benefits plan, including the cost of premiums and 401K employer match
Increased employee candor due to confidentiality has provided leadership with more accurate data, enabling precise pinpointing of areas of opportunity
Provided executive transparency, superior communication, and process improvement