Even when a company excels in key areas of the employee experience, there's always room for improvement. At Massachusetts-based agribusiness start-up Inari, employee listening, conducted in partnership with Perceptyx, revealed an opportunity to enhance communication and understanding across its workforce.
"Ironically, our 'opportunities' are still better than average when compared with most organizations," said Mark Berry, Senior Vice President of People at Inari. For example, one of Inari's two most significant opportunities — internal communications — had an overall favorability rate of almost 70%, higher than any of the comparative benchmarks.
Customer Success Snapshot
The Challenge:

Initiate an employee listening program, including an annual census survey, to better understand the needs of their growing workforce
Assess employee engagement at both the organizational and functional level
Foster a culture of collaboration and belonging by ensuring that employee voices inform company decision-making

The Solution:

Developed a strategic plan for improving internal communications based on employee feedback
Conducted focus groups to gain more specific insights into opportunities for improvement, guided by survey results
Revamped the organization's communication strategy to enhance message clarity and consistency, and employ multiple channels for improved access to information

The Outcomes:

Partnered with Perceptyx to execute a comprehensive employee engagement survey, achieving a response rate of 94%
Improved the internal communication process by establishing clear guidelines for various channels, reducing confusion and improving transparency
Introduced a new framework for hosting meetings to ensure deliberation and focus on key issues
Actively included employee perceptions in decision-making, fostering a sense of empowerment and belonging
Enabled managers to easily access and utilize data-driven insights specific to their team, accelerating action planning
Increased transparency by sharing Perceptyx scorecards on internal Slack channel, enabling employees to view and discuss the results
Why Inari Chose Perceptyx
The Need to Stand Out
Inari is a relatively new company operating in the competitive agribusiness industry — a place where the ability to identify, respond to, and improve upon employee feedback can give them edge. This necessitated a partner with a robust, data-driven, and user-friendly survey platform that could provide actionable insights. Perceptyx's innovative approach to employee listening and its ability to extract meaningful insights from complex data helped Inari stand out.
The Personalization
Inari wanted a listening partner that could offer a personalized approach to employee feedback. Perceptyx's People Insights Platform allowed Inari to tailor surveys to different employee groups based on various factors, such as their roles, regions, or teams. The flexibility in the survey design provided an opportunity for employees to feel heard and understood.
The Evolution of Employee Feedback
Inari sought Perceptyx's services in a changing corporate landscape where remote work and digital communications have upended traditional working practices. The need for an efficient and effective way to gauge employee sentiment, in this new normal, was essential. Perceptyx's listening software proved able to effectively bridge the gap between management and employees — putting data in the hands of both groups with impressive speed, then helping to create synergies between the two.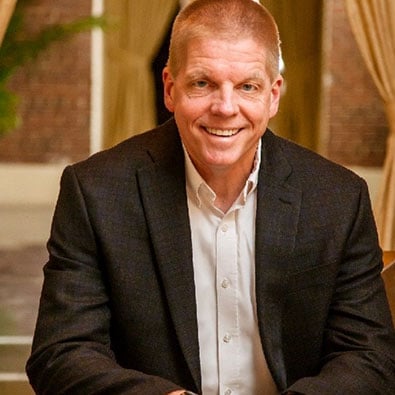 The fact that leaders are now focused on addressing what (employees) said is the exciting thing.
Building a Responsive Culture
Findings from Inari's February 2023 census survey presented an opportunity to revamp the organization's internal communications strategy. Mark Berry explained: "Communications emerged as one of our top areas for continued improvement from the survey results."
In response, the company delved deeper to understand specific employee needs. "Employees overwhelmingly expressed a desire for streamlined, more digestible communications," Berry continued. "Specific feedback from the post-survey focus groups and a subsequent pulse survey emphasized three main points: a stronger focus on the business points during meetings, a quicker-paced meeting structure with shorter segments, and an overall reduction in the number of meetings."
The company heeded this feedback. "We're currently undergoing a major realignment of our communication protocols, executing changes at both the enterprise and functional levels," said Berry. "The data derived from these processes helped our People & Communications teams to get aligned and act on these opportunities in a much faster, more focused way."
Dawson Yates, People Operations Analyst at Inari, outlined the specific changes being made: "We're recalibrating our approach to employee meetings. They're now more intentional, with clear agendas, while at the same time leveraging the full range of communication channels available to Inari employees."
When asked about the early outcomes of these changes, Berry was optimistic. "The modifications have been positively received. Several employees reached out after our latest all-hands meeting. They praised it as one of the best meetings we've had, with our CEO even dubbing it the best ever." The feedback underscored the value of Inari's commitment to refining its communication approach via employee listening.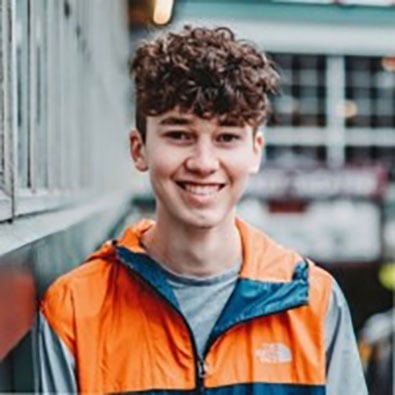 We're recalibrating our approach to employee meetings. They're now more intentional, with clear agendas, while at the same time leveraging the full range of communications channels available to Inari employees.
Democratizing Information
Inari is also working to democratize how it delivers critical information to employees. "We've identified our communication channels — all-hands meetings, Friday upload meetings, Slack, email, our intranet site, and even mailings to people's homes," said Berry. "We want to ensure that we are making the information we present publicly available for those who may have missed a meeting or want to revisit the details — as well as using these channels to capture additional feedback about the work that's underway."
One notable practice that emerged from this communication overhaul was a decision to publish the Inari employee experience scorecards, obtained via Perceptyx's listening software, on a specific Slack channel for all-hands meetings. These scorecards, according to Berry, are frequently referenced in meetings, creating an environment where actions are grounded in the perception of employees, not just management.
Revealing Hidden Insights with Perceptyx
During the survey and review process, the wealth of data captured was insightful, but it was the follow-up discussions and focus groups that were truly transformative. As HR Business Partner Jennifer Booker explained, Inari conducted not just enterprise-level focus groups, but functional ones, too.
"If you took one of our functions like Science, for example, we not only shared the data, but we wanted to learn more about what was really going on," said Booker. "The data tells you one thing, but then listening and hearing from our employees directly in focus groups was eye-opening for us because it allowed us to understand additional context about where the problems were. 'Okay, we think we have a problem with X, we think we have a problem with Y, but as we step back and analyze it as the leadership team of that function, we have a bigger problem with Z.'"
Berry highlighted the positive impact of functional groups conducting their own analysis, an approach that enhanced employee engagement and commitment. As Berry noted, it was gratifying to hear functional leaders say, "'Do you know why that score is the way it is? Well, this is what the Perceptyx survey tells us our people said.' The fact that leaders are now focused on addressing what was said is the exciting thing." The proactive attention to issues raised by the survey feedback, and an eagerness to understand the reasons behind them was, in itself, a major win for Inari.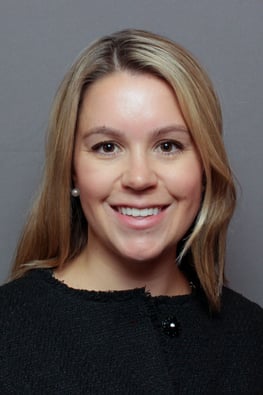 It was very easy for a manager to go into Perceptyx's platform and download their team's results — and our training on top of that access made sure they were able to make the most of this data.
Perceptyx's People Insights Platform Scored High With Inari Leaders
Perceptyx's listening software has been a game-changer for leaders at Inari, who've found it to be extremely user-friendly. Yates, responsible for the system's maintenance, appreciated the ability to "white label" the platform, incorporating Inari's brand colors, logo, and specific terminology into the survey interface and reports. "By branding the interfaces with our company imagery, it builds a sense of trustworthiness, and trust is what drives Inari's results," said Yates.
Booker, who frequently pulls reports for various levels within the organization, found the customization of access particularly helpful. "I think you can easily be overwhelmed with all of the data, all of the cuts, all of the double-clicking into something like Perceptyx's platform, where there is so much data to navigate," she said. "We were savvy about how we rolled the results out to our managers because we didn't want them to go down non-productive rabbit holes. We made sure they had exactly what they needed."
One feature that received universal acclaim was the ability for each leader to automatically generate a PDF report of their results. "I consider it to be very straightforward," said Yates. "It's easy to understand. There are so many different reports, but the ability to filter those for different groups is great."
However, Inari didn't rely on the intuitive design alone; they complemented it with manager training sessions. "We held manager trainings during the survey results roll-out in order to highlight, 'This is what you have access to if you meet the threshold of having enough responses…and if you don't, this is what you have access to,'" explained Booker. "It was very easy for a manager to go in and download their team's results — and our training on top of that access made sure they were able to make the most of this data."

Employee Listening and Communication Lessons from Inari and Perceptyx
Ask with the Intent to Act: Collecting the data is only the first step. Analysis and action need to follow to create trust in the process and reinforce that employee voices are heard and valued.
Make the User Experience Your Own: Leverage the customization capabilities of your listening software. Incorporate your brand colors, logo, and specific terminology into the survey interface and reports to enhance the user experience and foster a sense of ownership.
Engage All Leaders in Analysis: Urge leaders in different functional areas to actively interpret employee feedback.
Be Transparent About Change: Communicate organizational changes in a transparent way. Engage team members in the process and explain the reasoning behind the changes.
Democratize Information: Make pertinent information readily available to all employees for reference and inclusivity. This could be achieved through dedicated Slack channels or intranet posts.
Perceptyx People Insights Platform
Transform listening signals into actions that matter