Sharp HealthCare - Engagement Survey Customer Story
Partnering In The Quest For Excellence
In Sharp HealthCare's quest to maintain its status as a world-class organization, HR and company leaders consider engagement to be of primary importance. "Part of being the best place to work is hearing what our employees want to tell us—so it's extremely important to us for our culture and the Sharp experience that their voices are heard. We use that feedback to look at strategies and initiatives that will help us continue to grow The Sharp Experience," said Janet Villalobos, Vice President of Talent Management. The engagement survey has been a great way for Sharp HealthCare to validate what leaders have heard or thought they heard, and capture what employees are hesitant to tell leaders.
A critical part of any effective listening program is having the right tools for collecting, analyzing, and interpreting the data. It was the need for a powerful and accessible survey and analytics tool that led to Sharp HealthCare partnering with Perceptyx in 2018.
"When we went with Perceptyx it became crystal clear how much easier the survey administration is for HR and management compared to our previous survey partner," said Villalobos. "And it's so much easier to go through the report and action plan. It's fantastic; it's just really easy to use and kind of intuitive."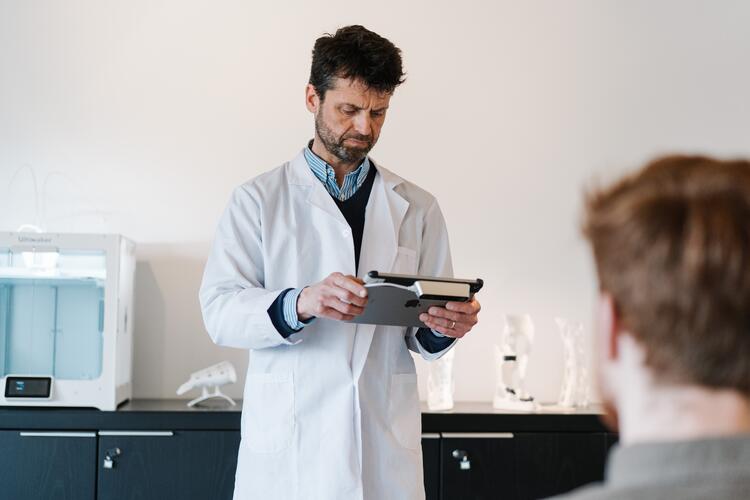 ---
Using Employee Feedback To Assess Engagement & Progress On Improvements
Sharp HealthCare includes seven hospitals, three affiliated medical groups, and over 19,000 employees. As is typical in other large organizations with multiple departments, locations, and job types, the issues employees care most about vary from site to site and from one job type to another. The one overarching goal that applies across the Sharp system is to maintain engagement at or above the 90th percentile, as compared to other health care systems and organizations; achieving that goal is often accomplished by taking different actions across locations or groups—with effective actions being shared, and sometimes adopted, system-wide.
Elmerissa Sheets, Director of Workforce Development & Recruitment Strategies at Sharp HealthCare said, "From our standpoint, it's important to monitor engagement survey results because we're always looking at retention strategy. What's important to our employees drives our retention strategy and informs our employee value proposition. In the past year, we've done a lot of work with our nursing group, using survey results to address the issues of most concern for them. It's also important for our recruitment strategy; typically what's important to our current employees will be important to new recruits as well. We're able to break out the results into different employee groups, so we can see what matters most to each."
According to Rachel Davis, HR Director at Sharp's Grossmont Hospital, the continuous tracking of engagement is an opportunity for HR to see "if what we're doing is what we thought we were doing." For example, several years ago, the team at Grossmont thought they were doing well with communication—but survey scores showed that employees thought otherwise. "We put together an action team," said Davis, "and held weekly meetings to talk about how to address the communication challenges. We did daily 'huddle sheets' on communication, held physician and employee forums, and put out messages from the CEO. Now tracking and trending those scores, we see that yes, those scores on communication are consistently going up."
Grossmont also sponsors Family Nights, where employees bring their children to different events. After a few years of these events, the HR team started getting feedback from employees that it feels like they're working with family. "Now it's starting to come out even in our 'Grossmont Welcomes You' program for employee onboarding —we've really leveraged that family feeling," Davis said.
The focus on engagement has also been an opportunity for executives to focus on leadership visibility. Sharp Memorial Hospital tracked this metric for a year, focused mainly on night and weekend staff, making a concerted effort to ensure all staff know the leadership. According to Connie Duquette, HR Director at Sharp Metropolitan Medical Campus, survey data was also used with the Night Shift Council to meet the needs of night shift employees. "We're able to segment that data, pull it out, and show that these initiatives made a difference," she said.
Mariam Nawab, HR Director for Sharp Rees-Stealy Medical Group said, "We like the Tier Report to gauge where managers are—we use it to look at lower performing areas and work with those managers to help them improve through action plans and focus groups. We follow up at 30, 60, and 90 days to make sure they're continuing to follow their action plans. It's been very helpful to us in making improvements in those areas."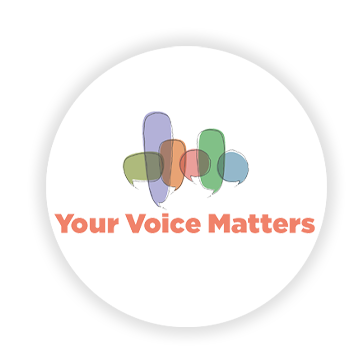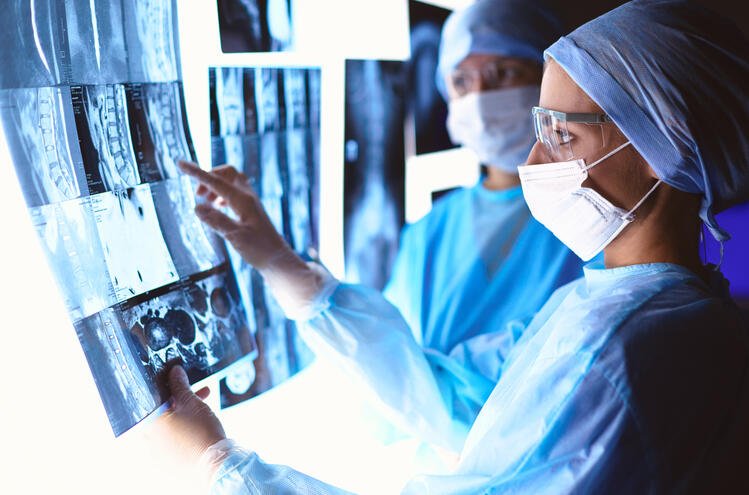 ---
Identifying Continuing Challenges & Opportunities
Sharp HealthCare's survey program provides continuing feedback on improvement efforts to gauge the effectiveness of actions that have been implemented and, in some cases, flag the need for additional action.
Cindy Ruiz, HR Director at Sharp Coronado Hospital, said, "Our takeaway from the deep-dive analysis of our feedback is how significant recognition continues to be. It feels like we can always think outside the box, strategize, and look for new ways to recognize employees. No matter how much we do, there's room for more."
"A major surprise for us was leadership feedback out of left field," said Zoe Gardner, HR Director at Sharp Chula Vista Medical Center. "Leaders felt like they were rewarding and recognizing only to discover that it isn't translating with employees. The lesson learned is that actions have to be fine-tuned to the team—you don't bring pizza for lunch to reward your team if everyone's on a diet."
Nawab agreed, saying, "We put a lot of effort toward recognition at Sharp Rees-Stealy. It's inching its way, but it's very slow getting there. Also, no matter how much we try to communicate with employees about what's happening with the organization, we still don't score very high in communication. That was a surprise on our last survey, so we're putting more effort into that."
Andrea Ohanian, Human Resources Project Coordinator at Sharp HealthCare, said, "From an administrative perspective, it's interesting to see our rate of participation these past couple of years in terms of when we launch the survey; each year we learn a little more. This year, we're extending the window a little more and changing the timing, as well as getting the information about the survey out to our employees more in advance—especially since it comes during summer vacation. Perceptyx has been great in helping us do that—having those notifications from Perceptyx to employees reminding them to take the survey is very helpful."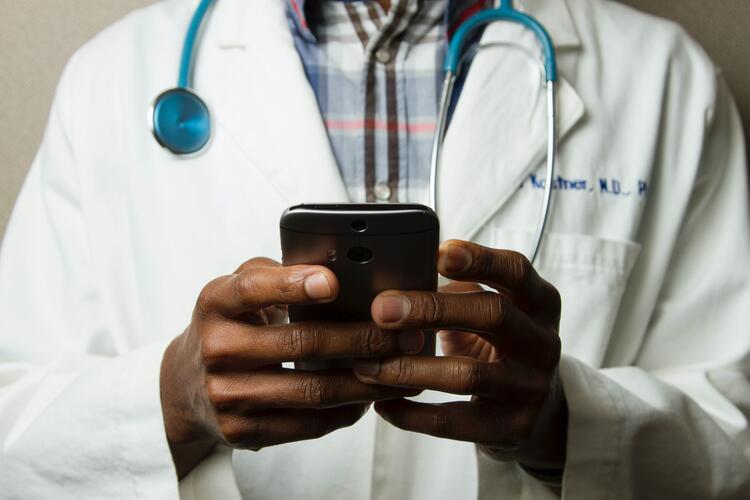 ---
Taking Action On Opportunities
In addition to functioning as a temperature check on engagement and a tracking tool for Sharp's improvement initiatives, the survey program has identified opportunities for innovative approaches to some specific employee concerns.
At one of the system's hospitals, when there were opportunities on senior leadership items, the team took it to heart. They implemented a rounding component for leaders, who had a weekly dialogue with the CEO about what they had heard from different departments. The involvement of the CEO allowed leaders to circle back with answers to employees' questions.
The team also promoted the benefits the system offers by hosting a benefits fair in partnership with representatives from Sharp corporate, featuring vendors on-site. It gave employees an opportunity to talk with vendors and higher-ups about specific benefits. They also held the fair for the night shift to give night shift employees the same opportunities.
Vice President of Talent Management Villalobos' HR team went floor by floor, to all the different departments at the system services buildings, asking employees if there were benefits questions. "We got a lot of thanks for asking," she said. "Rounding in person by HR folks really helps."
"It speaks to communication," added Chula Vista's Gardner. "We've realized that people don't know the data behind their issues like benefits and compensation. Several years ago, as a byproduct of a survey, we started sending out compensation documents so people can see on an individual, granular level what it means to them. We can say we've spent millions underwriting benefits for employees, but it's more impactful if they have that data front-loaded."
The benefits department also did an educational series on retirement and how various plans differ. Sharp has a form of pension plan and HR has found that employees don't really understand how much control they actually have over their retirement accounts. The series was very well received by employees.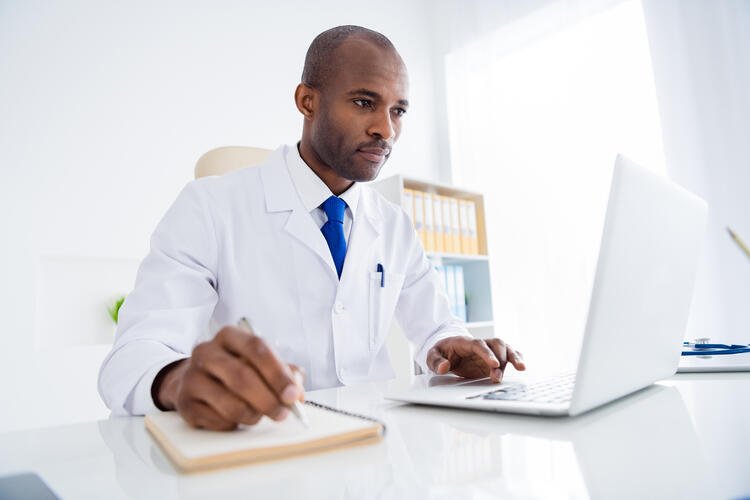 ---
A Winning Partnership For Employees & HR
Sharp's HR directors said they have gotten very positive employee feedback about their survey program. Ruiz noted that employees at Sharp Coronado look forward to sharing their feedback each year. "We get lots of great feedback from employees about the capability to access the survey from their phones; at the hospital, most employees don't have a computer in front of them and they are working in shared workspaces. From a monitoring and tracking standpoint, the dashboard has also been very helpful. The Perceptyx platform is easier than other platforms we've used; we haven't had problems with logins like we have had with other vendors."
Davis concurred, and added, "The employees really like that the survey tool makes it easy for them to give their feedback. Perceptyx has been by far the best both for employees taking the survey, and for HR reviewing the data."
"I'm not tech savvy, but I would get really excited because it was so easy to sort the leader data by the good and the bad," said Chula Vista's Gardner. "I'd report back to the executive team, and if I said the screen is bleeding, you could just see in living color all the red areas where there was opportunity for improvement. Conversely, where it was green, you knew those were solid leaders and to try to replicate what it was about those leaders that made them more effective."
HR Project Coordinator Ohanian noted that Sharp has been able to make many enhancements to the system. The HR team makes requests during weekly calls with their team at Perceptyx, and has added the date to the dashboard to show trending from that perspective. She also noted that the demographic cross tabs are very helpful and used often by leaders.
---
Continuing To Expand The Survey Practice
Sharp HealthCare's consistent engagement rankings at or above the 90th percentile for health care organizations demonstrates the value the organization places on employee feedback, its survey program, and the commitment to taking action.
Gardner said survey feedback is just another piece of the puzzle. "It helps us be a better organization," she said. "If we have the data, there's a reason for it—it gives us a good starting point for informing and advising our leaders.
Enjoined with our other initiatives like HRO (High Reliability Organization), some of our teams have also brought in consultants to drill down deeper to see what they need to do with their people to make their department more solid."
Villalobos added, "If you're going to recruit and retain people, you have to listen to what they're saying in order to be the best place to work. How can you if you don't hear what they have to say, good or bad? It helps to have that information when we look at what, in terms of strategies, we want to work on."
Sharp is in the process of expanding its survey program, having adopted the Perceptyx OnDemand self service survey application to replace other ad hoc surveys the organization has been conducting. Currently, the organization conducts an annual culture of patient safety survey to understand how to continually improve the patient experience, in addition to employee engagement surveys. Ohanian said, "It will be nice to have the opportunity to launch our own surveys that can be tied into demographics. Just last week we did the tutorial; it's such an easy application to use. I'm excited to be able to launch surveys for employees on behalf of Sharp—not necessarily pulses, but just to capture information outside of the engagement survey, and have it all tied in through the dashboard." She added that, down the road, the organization is working on launching lifecycle surveys as well as moving its exit survey to the Perceptyx platform. All the data from lifecycle surveys will then be integrated with engagement survey data on the same platform for cross-survey analytics.
The first surveys via OnDemand are a series of telework surveys, covering telework pre-COVID, telework during COVID, and management for telework. "We hope it will tell us a story for each experience," Ohanian said.
Sharp HealthCare's goal of remaining a world-class organization where people want to work relies not only on a commitment to listening, but also on having the right tools to help HR understand what matters most to employees. The partnership with Perceptyx has given organizational leaders the tools they need to understand and continuously improve the employee experience—and expand their listening strategy, to enable continuous improvement into the future.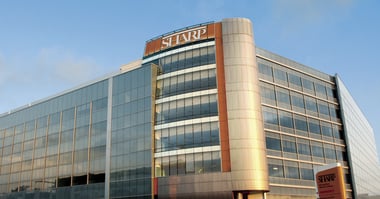 About Sharp HealthCare
Sharp HealthCare traces its origins back to 1950, when Thomas E. Sharp donated $500,000 to the San Diego Hospital Association in honor of his son Donald N. Sharp, who gave his life fighting in Germany in WWII. Since then, the organization has grown into a sprawling health care system—and the largest private employer in the nation's fifth most populous county, with more than 19,000 employees.
Sharp's 2,600 physicians serve the more than three million residents of San Diego County through seven hospitals and three affiliated medical groups. The nonprofit health care system routinely scores high marks for employee engagement, culture, leadership, and overall employee happiness—a testament to fulfilling its mission to make Sharp the best place to work, the best place to practice medicine, and the best place to receive care in San Diego.
Headquarters: San Diego, California

Industry: Healthcare

Number of Employees: 19,000