C.H. Robinson: Leveraging Feedback to Redesign the Employee Experience
Amplifying Employee Voices Through Listening
When C.H. Robinson, Inc. partnered with Perceptyx in 2019, the company's primary objective was to gain a holistic view of the employee experience and enable an ongoing conversation in which employees feel their voice is heard.
"We wanted to pull together a way to understand key moments and get strategic about answering important questions," said Laura Kunitz, principal organizational effectiveness consultant at C.H. Robinson. "We wanted to gain, over time, the ability to become more predictive about employee behavior and prescriptive in the actions we take."
Through 2017, the company deployed biennial employee engagement surveys and compiled some exit data. However, it was difficult to take meaningful action on a large scale because the survey was on an outdated system. It took nearly six months to get the results to company executives and down to the desk level.
"Also, the system no longer covered the right focus areas for us, and the questions we were asking were out of date, so we weren't easily able to take action," Kunitz said. "The lowest scoring item on the survey was belief that anything would come of the survey."
The team at C.H. Robinson knew it needed to revamp its employee listening program. After much consideration, they decided Perceptyx was the right partner for the job.
"It was an easier tool to use," said Kunitz, "and we could see it being more relatable for our managers and leaders who would be interacting with dashboards. But it also really came down to the team. I felt way more comfortable with the Perceptyx team."
Additionally, C.H. Robinson would be able to see results from Perceptyx in one month rather than six. As the partnership develops, they are working together to develop a plan to see results starting just days after the survey closes with more detailed data at two weeks post-survey.
Overcoming Initial Challenges
Due to its previous experience with employee surveys, the company and the executive team had some reservations. They were concerned about their ability to take action on employee feedback and communicate changes made as a result of it. However, Perceptyx was able to assuage those apprehensions.
"It was really appealing to be able to partner with Perceptyx, and not only have that expertise to understand our business and where we're coming from—but to also have the industry knowledge to guide us through what would be the best questions to ask, and what we would do with the responses to them, Kunitz said. The ease with which (Perceptyx was) able to identify areas of opportunity in the system for engagement in particular—and then lead managers and employees to have a conversation to figure out things to work on—was really helpful."
After the initial census study, a November 2019 pulse survey asked employees two simple questions: Did your manager share survey results with you, and do you believe that action would result from the initial survey? The results were revealing.
"When we looked at the employees who said their manager had taken time to share the results, they scored significantly higher on every single other item than employees whose managers hadn't discussed survey results with them—even if the manager hadn't taken any action on those shared survey results," Kunitz said.
The findings proved that involving employees in the conversation and sharing results are key to the employee experience.
"It's not only about having people share their opinion and then maybe the organization does a few broad stroke actions," she said. "At the team level, you as a leader have a huge ability to influence how your employees are experiencing work and how engaged they feel, just by bringing them into the loop on something like this. We would prefer that leaders also take action, but our data showed having the conversation alone was a huge differentiator."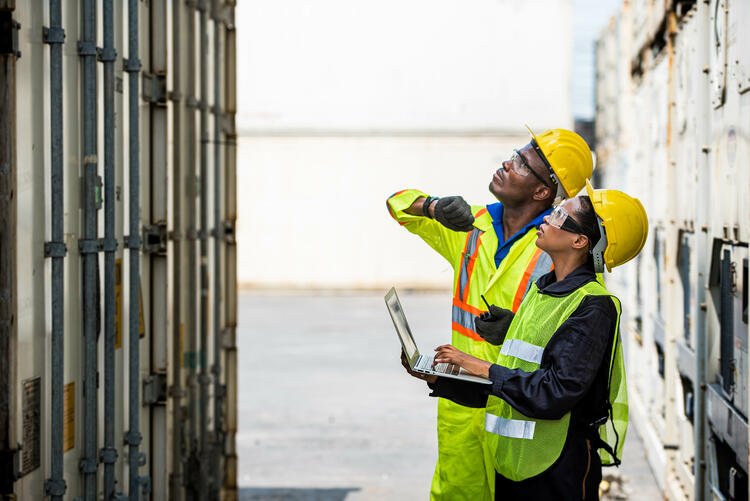 Creating the Post-Pandemic Employee Experience
When the COVID-19 pandemic struck in early 2020, C.H. Robinson knew it needed to bring employees into the conversation. Therefore, the company, through Perceptyx, deployed pulse surveys in June 2020 and in spring 2021 to measure employee sentiment about returning to work. The data guided the design of the company's plan for supporting new post-pandemic ways of working.
The data revealed employees had mixed emotions about returning to the office. While about 50% of employees were comfortable with the idea, others were concerned about work-life balance and safety. Employees favored staggered scheduling, physical distancing, and frequent cleaning.
In addition to following through with the risk mitigation strategies employees wanted, Kunitz and the team decided to do a much deeper dive into restructuring the post-pandemic work experience.
"When we started thinking about our return-to-office strategy and how we wanted to come back into a differentiated workplace, we had to think about not only what employees needed to feel comfortable but also what we needed to give leaders to enable them to lead in this new environment," said Nikki Tollefson, principal change consultant at C.H. Robinson. "We knew it was critical to get both the employee and leader voices to validate what we were planning and fill in gaps. Getting targeted feedback gave us the confidence to be thoughtful about giving people what they needed when they needed it."
The Return to Office team partnered with executive leadership to develop a flexibility model using employee work personas: in-office, two hybrid groups and remote workers.
The goal was to ensure that all groups had the support they needed and that there was intention in how and where each group works. Perceptyx devised a survey strategy to collect the needed information, allowing Kunitz and her team to make data-driven decisions about how to best support a successful return to the office.
Additionally, Kunitz's team is creating an Employee Experience Journey Map as a guide for understanding the emotional journey for both employees and managers and for planning a more robust communication change management plan, targeting different messages to different personas. The team is building out resources so managers will have a reference for interacting with each of the different employee personas.
"It's important to plan your work and work your plan, but always expect to pivot," Kunitz said. "We changed our timing on return-to-work for our U.S. employees and continue to evolve as necessary in an ever-changing environment. Also, it's imperative to create connections outside of HR. It's hard to drive this work forward otherwise. If you have a coalition group, you can tackle it from all angles. And finally, get clear on your employee demographics and what's most important for your company. Set up your surveys so you can slice and dice the data to get to the insights you're looking for."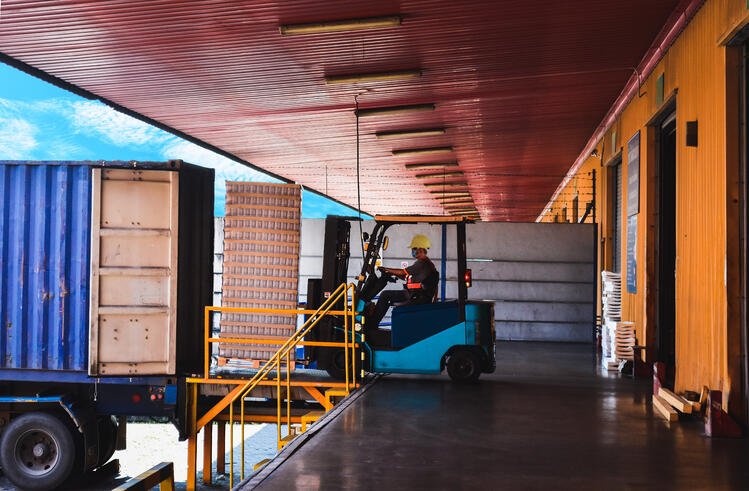 Realizing Additional Advantages
As a large global corporation with many divisions, all with separate leadership, styles, and cultures, C. H. Robinson needed the ability to survey all its employees, but segment its results and compare and contrast divisions to each other.
"As we surveyed each of our divisions, we realized there were a lot of common aspects that were true to all—anchors that we could use across the board, such as the importance of prioritizing employee health and safety above all," said Lautaro Churuvija, Principal Project Manager at C.H. Robinson. "By drilling into the survey results of each of the divisions, we were able to understand how ready they were to move into the new hybrid model. The Perceptyx solution allowed us to look at different populations and job profiles and assess what they were saying related to our return to office plans. We quickly identified that most of our leadership teams—specifically our general managers—were missing the in-person interaction and collaboration that makes our culture so unique. Getting data at the job-profile level opened our eyes to be a lot more thoughtful and intentional when we engage, not just with our leadership team but with our different stakeholders across the board."
Overall, Kunitz said, the biggest benefits of C.H. Robinson's listening program have been bringing the employee voice even further into decision-making and fostering an ongoing conversation with employees. Thus, employee perceptions that their feedback will result in action have increased.
"People are generally expressing that they're grateful to be able to share their opinion," she said, "and they feel like they're being heard, which is very important."
Although, the results are only as good as the partnership with your employee listening provider.
"It's really great to work with people who are open to trying new things, Kunitz concluded. I like being able to spitball ideas with the Perceptyx team; nine times out of ten, their response is, 'Oh, yeah, we could do that. Here's how we could do it.' Then we start brainstorming and come up with a plan together."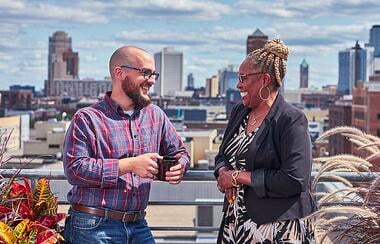 About C.H. Robinson, Inc.
Founded in 1905, C.H. Robinson has in the years since grown into one of the largest global transportation and third-party logistics companies, with more than 300 offices in 39 countries and $16.2 billion in revenues. In 2020, the company executed 19 million shipments globally and contracted with more than 73,000 motor carriers, railroads, air freight companies, and ocean carriers.
C.H. Robinson coordinates its global operations and workforce of almost 15,000 employees, including more than 10,500 employees in North America, from its headquarters in Eden Prairie, Minnesota.
Headquarters: Eden Prairie, Minnesota

Industry: Transportation, Logistics

Number of Employees: Almost 15,000