Advocate Aurora - Employee Survey Customer Story
Merger Became Opportunity To Improve Survey Practice
After Advocate Health Care and Aurora Health Care merged to form Advocate Aurora Health in 2018, the new organization needed to integrate employee survey practices to track and compare engagement and employee perceptions across the entire newly-formed company. Each company had a long history of surveying and tracking engagement, but struggled with the user experience with their existing survey providers.
Advocate Aurora decided to make a fresh start with its survey practice so, instead of maintaining and expanding either of the existing survey programs, the company interviewed four vendors; ultimately it chose to partner with Perceptyx based on the overall value proposition and what Perceptyx had to offer.
"We have a great culture, values, and purpose, but just didn't have a focus on people. Everything we do from a people perspective to make the employee journey positive is incredibly important."
"One of our key priorities was improving the user experience,"
said Chris Litcher, Director of Talent Management for Advocate Aurora. "We felt like we could make improvements in how intuitive and user-friendly the leader interface application was. That was our biggest need for improvement."
Flexibility and fast analysis and reporting were also important, because the company had just gone through a merger and needed to be as informed as possible about the attitudes of the workforce as the new organization merged operations.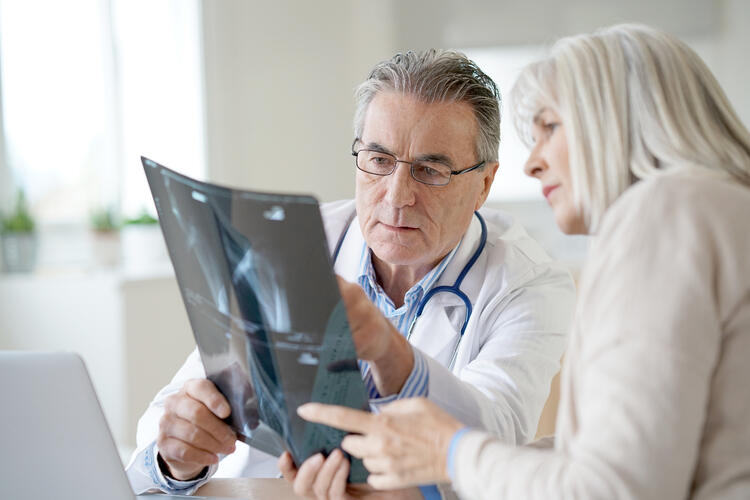 ---
Understanding Employee Perceptions Through Organizational Change
At the time Advocate Aurora partnered with Perceptyx, the company was in the thick of merging operations. HR knew that during this challenging period—in an industry constantly beset by the need to reduce costs and increase efficiency—the added stress of the organizational change would weigh on the perceptions of the workforce. Even now, 18 months after the merger, trying to keep informed about employee opinions remains a key sensitivity. In their first survey after the merger, HR chose to focus on some key groups within the organization, for doing a deeper dive on analysis of the data. They knew that employees in the corporate support centers—the first groups to be reorganized—were the hardest hit by the integration. Positions were being eliminated, and decisions were being made about which leaders and managers would be retained. HR wanted to understand the perceptions of these groups, and how they were different from other groups within the organization.
As expected, survey results revealed lower engagement levels and greater perceptions of work stress in the groups impacted first, though as Litcher said, "The survey was helpful in helping us—as fast as possible—diagnose those issues among the groups most sensitive to the merger."
While the fast turnaround on survey results proved to be a big advantage during organizational change, Advocate Aurora's HR team has since recognized other benefits from the partnership with Perceptyx.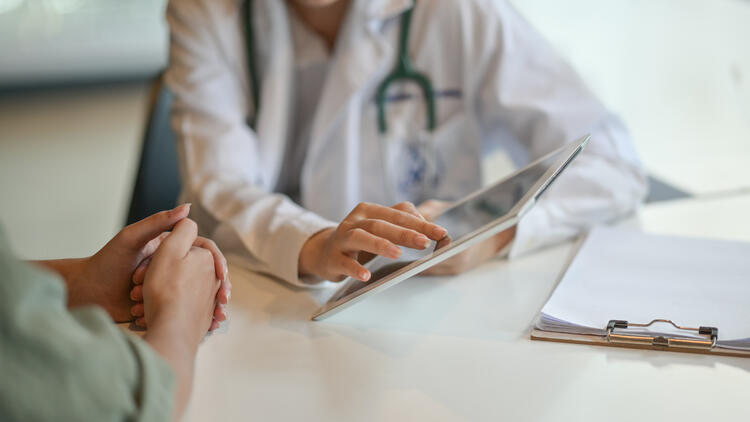 ---
Partnership Produced Both Desired & Unanticipated Benefits
Advocate Aurora's primary consideration in choosing a new survey partner was the user experience. According to Litcher, there has been a lot of positive feedback from HR and leaders on the user experience with the Perceptyx platform.
"It's substantially more intuitive, user-friendly, and useful than anything we've had before, and that's a huge win," he said.
"It's great because that's the one thing above all we were trying to improve when we sought out a new vendor."
Litcher said the Perceptyx platform allows easier analysis and more types of analysis, including heat mapping and employee relations indices for different groups within the company. "These things are above and beyond what we had formerly," he said.
"The quality of insights we can pull from our data is greater now than it was in the past."
One of the new tools the company has found useful is sentiment analysis of open-ended comments; this technology was not available with previous vendors.
In health care, where success is defined by how well your organization performs versus the industry on measures of engagement, external benchmarks are particularly important. Litcher said that the quality and breadth of benchmarks Perceptyx has provided for comparisons greatly exceeds what the company had before. "They were able to give us 412 healthcare organizations and systems for comparison," he said. "That's more robust than anything we've had before, and given how much importance is placed on benchmarks in health care, that's a win too."
The company uses external benchmarks for its internal tiering approach, which groups leaders into tiers based on their scores against industry benchmarks. Tier 1 indicates a score exceeding the 80th percentile; Tier 2 is a score between the 50th and 80th percentiles, and Tier 3 is a score below the 50th percentile, or the industry average benchmark. The tier system is used to drive accountability and focused action for improvement and allows targeting of HR resources to leaders most in need of support.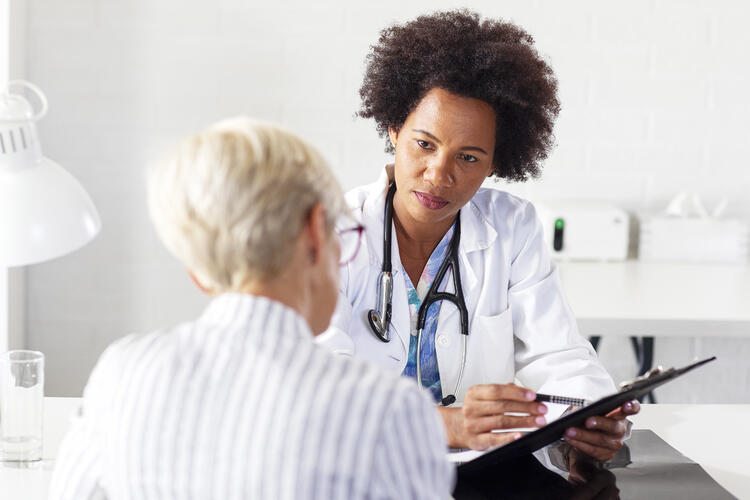 Polling is another tool that has proved beneficial to the company. "That's a new add-on Perceptyx offered that no one else did," said Litcher. "The idea is that on the off-cycle of the year, when we're not doing a formal survey, leaders can log in and launch a local questionnaire to see how team members are feeling throughout the year. It allows them to course-correct action plans and continue to make improvements before the next survey. The organization is thrilled to have the polling feature; it's given us another tool for tracking and improving engagement. The survey only comes once a year; we focus on it for a few weeks, but what do we do throughout the year to keep leaders caring about engagement? Polling is a cool way to drive some mental attention back to the topic and actually add some data as well at the same time. Over a thousand leaders in the organization conducted polls in the past year, including Tier 3 leaders, for whom it was mandatory."
Feedback from managers has been that the polling feature is very useful and insightful. They also appreciate that the interface and reporting functionality are intuitive and user friendly.
---
Data Linkages Offer Flexibility For Future Initiatives
Litcher said another unanticipated benefit of the partnership with Perceptyx is flexibility, which will allow the company to look into relationships between data sets that previously were difficult to compare. For this year's survey, for example, HR is focusing on the relationship between recognition and engagement.
"We have an internal recognition platform," he said. "There is a variable associated with each employee that tells how many public recognitions the employee has received on the platform. We have uploaded that data to the Perceptyx platform as additional data points, so we can run an analysis to see if there's a correlation between that recognition and engagement; hopefully, we'll find that employees who received more recognition feel more engaged."
Litcher said another potential future initiative is turnover analysis. By comparing employee responses on the intent to stay question with turnover data, the company hopes to be able to predict attrition risk.
Advocate Aurora Health first partnered with Perceptyx to provide a better user experience for employee surveys—but quickly found additional value when surveying their employees during the merger of operations, allowing changes to be better managed. As Advocate Aurora Health continues integrating the functions of its parent companies, Perceptyx is helping the company monitor employee perceptions of the change, while offering new tools and functionality to uncover insights that were previously difficult or impossible to see.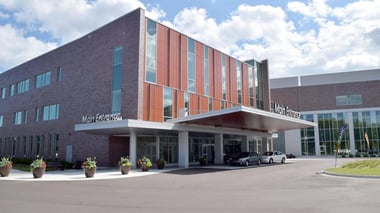 About Advocate Aurora
Advocate Health Care and Aurora Health Care merged in April 2018 to form a new company that ranks as the ninth-largest nonprofit integrated health care system in the U.S. Advocate Aurora Health serves almost three million patients annually in Illinois and Wisconsin.
A national leader in clinical innovation, health outcomes, consumer experience, and value-based care, Advocate Aurora Health serves patients from more than 500 locations and operates the region's largest home health organization. The system is engaged in hundreds of clinical trials and research studies and is nationally recognized for its expertise in cardiology, neurosciences, oncology, and pediatrics.
Headquarters: Downers Grove, IL and Milwaukee, WI

Industry: Health Care

Number of Employees: 73,000